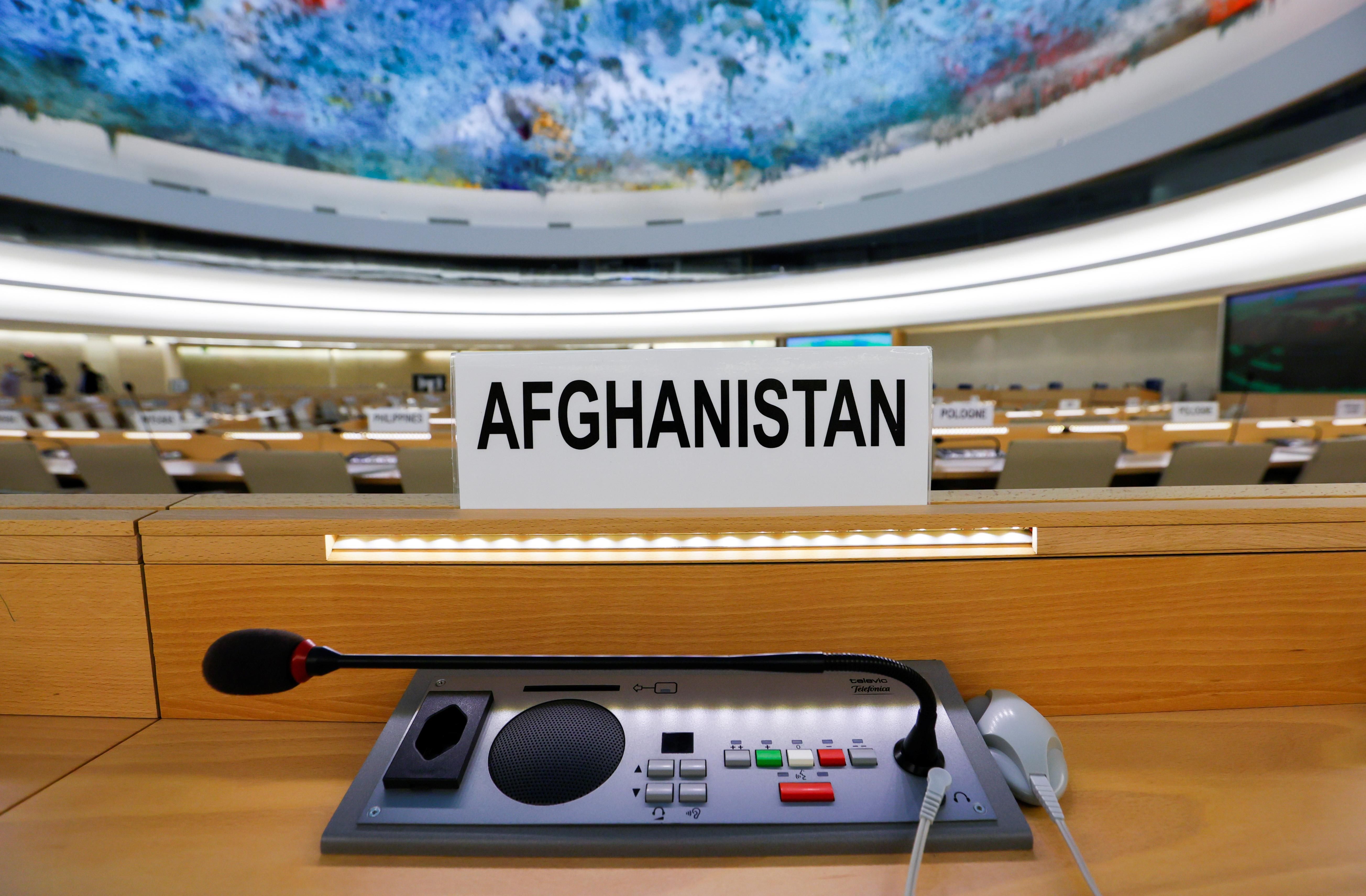 REUTERS/Denis Balibouse
Representatives from some 40 donor countries for Afghanistan gathered on Monday in Geneva to make a tough choice: keep humanitarian aid flowing to a country governed by violent religious zealots, or potentially watch one in three Afghans starve to death this winter.
In the end donors collectively pledged more than $1 billion, well above the $606 million the UN had asked for in order to avoid a famine that would have affected 14 million Afghans, about a third of the population, by the end of the year. But that's a drop in the bucket for the country's immense needs.
---
Afghanistan still faces a looming humanitarian catastrophe. Despite mostly Western donors spending upwards of $65 billion over two decades, the country remains extremely poor due to endemic corruption, mismanagement, and above all violence. The UN estimates that Afghanistan could be on the brink of near-universal poverty by mid-2022. To make matters worse, a severe drought has wiped out 40 percent of the wheat harvest, while over 3.5 million internally displaced Afghans are almost entirely dependent on foreign aid.
China and Pakistan have already provided some assistance to fill the gap, but that's nowhere near enough for the Taliban, who require legal sources of funding beyond illicit ones like opium to run the country.
Donors are prioritizing Afghanistan over other hotspots like Syria or Venezuela because Afghanistan has gained so much global attention in the wake of the Taliban takeover and US withdrawal that no Western donor can afford to ignore it, nor take the heat for the country again becoming a terrorist guesthouse, or unleashing a refugee crisis.
"As the situation unfolds, it's critical that world leaders ramp up diplomatic engagement to deliver humanitarian support to everyone who needs it, including women and girls whose rights and wellbeing are at particular risk," David Miliband, president and CEO of the International Rescue Committee, told GZERO. "Untended humanitarian need is a political tinderbox, and what starts in Afghanistan will not end there."
In Geneva, top donors kicked the can down the road. They agreed to fund the UN's work to help Afghans in need, without recognizing the Taliban or giving them any money. But sooner or later they'll have to deal with the regime, which can shut down all UN programs in the country if it doesn't get its way.
And here's where it gets tricky. If the Taliban want the straight-up cash the previous US-backed Afghan government received to fund most of its budget, Western donors insist they ensure at least basic rights for all Afghans, including women and ethnic minorities.
The Taliban, for their part, don't seem willing to give up too much, or anything at all. Indeed, Afghanistan's new rulers have so far demonstrated that they intend to govern exactly as they did the last time they were in charge.
Just in the past few days, the Taliban announced an all-male, almost all-Pashtun interim government whose interior minister has a $5 million US bounty on his head and the blood of hundreds of Taliban enemies on his hands; confirmed that women will only be allowed to study separate from men; and killed unarmed protesters and Afghans who worked for US forces.
The Taliban are not even being coy about it. As the country's economy implodes, the new central bank governor took bad optics to a whole new level by appearing in a photo presumably deep in thought about the right monetary policy to control inflation and keep the local currency afloat… with his trusty AK-47 by his side.
Will donors eventually persuade the Taliban to play ball? In an exclusive interview ahead of the aid conference, UN Secretary-General António Guterres told GZERO World that if donors engage "positively" with the Taliban, perhaps they'll gain enough leverage to sell the regime on the benefits of becoming "part of a normal world."
The problem is that even if the Taliban do agree, for lack of a better term, to be less Taliban-ish — and that's a
very big
if — many Western donors simply don't trust they'll ultimately keep their end of the deal. Meanwhile, the fate of millions of vulnerable Afghans will continue to hang in the balance.