The Graphic Truth: Are new US COVID deaths surging vs EU?
July 17, 2020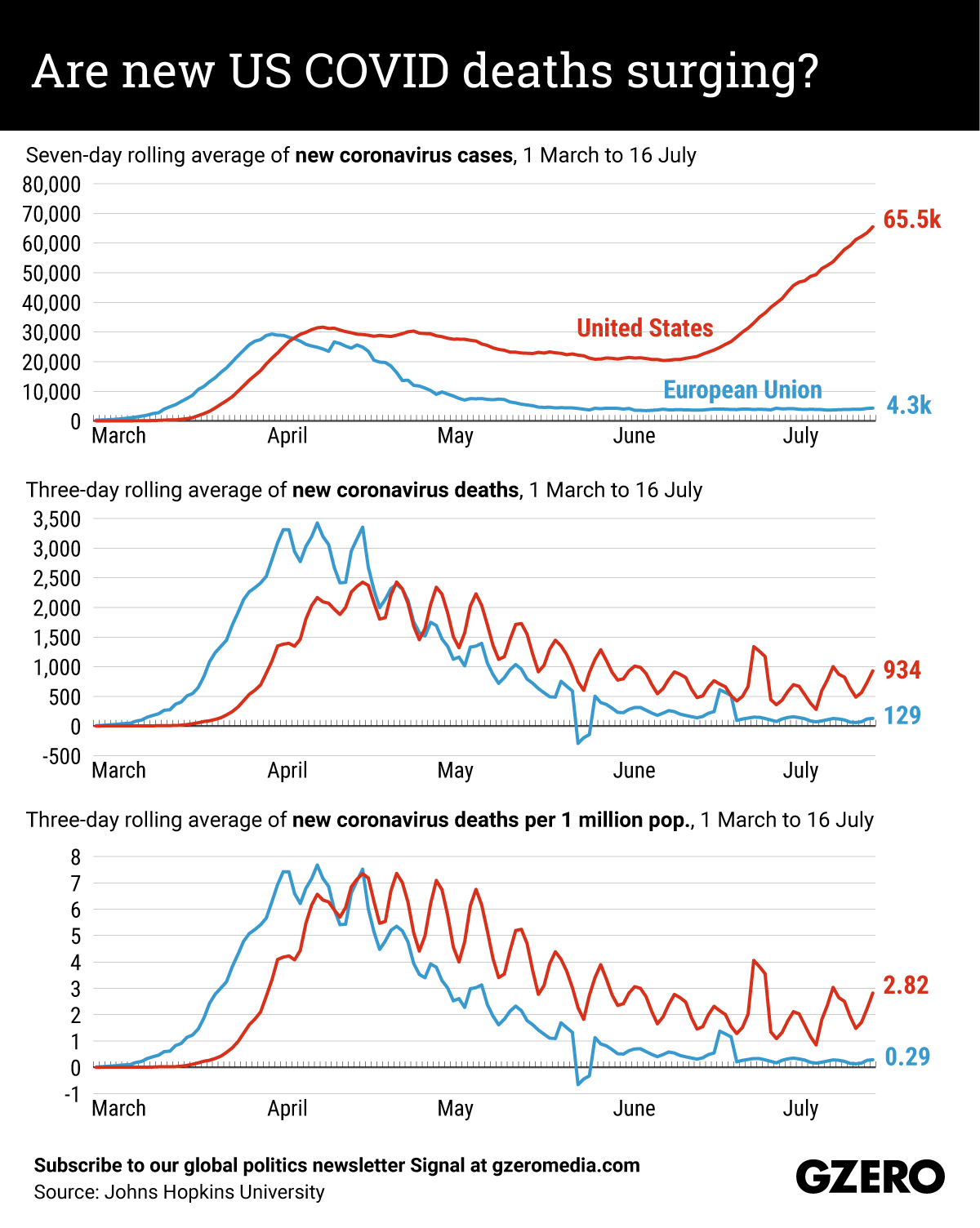 Updated as of 7/17/2020
The United States and the European Union have comparable population sizes, but their COVID-19 death toll trajectories have recently become very different. Since the beginning of July, the average number of both new fatalities and new deaths per 1 million people is rapidly increasing in the US while it remains mostly flat in the EU. We compare this to the average number of new cases each seven days in both regions, where the US trend continues upward but is not surging like the death toll. EU countries' robust public health systems and citizens' willingness to wear masks and maintain social distance could explain the disparity.