Viewpoint: As an angry China looms, Taiwan's president seeks support in the Americas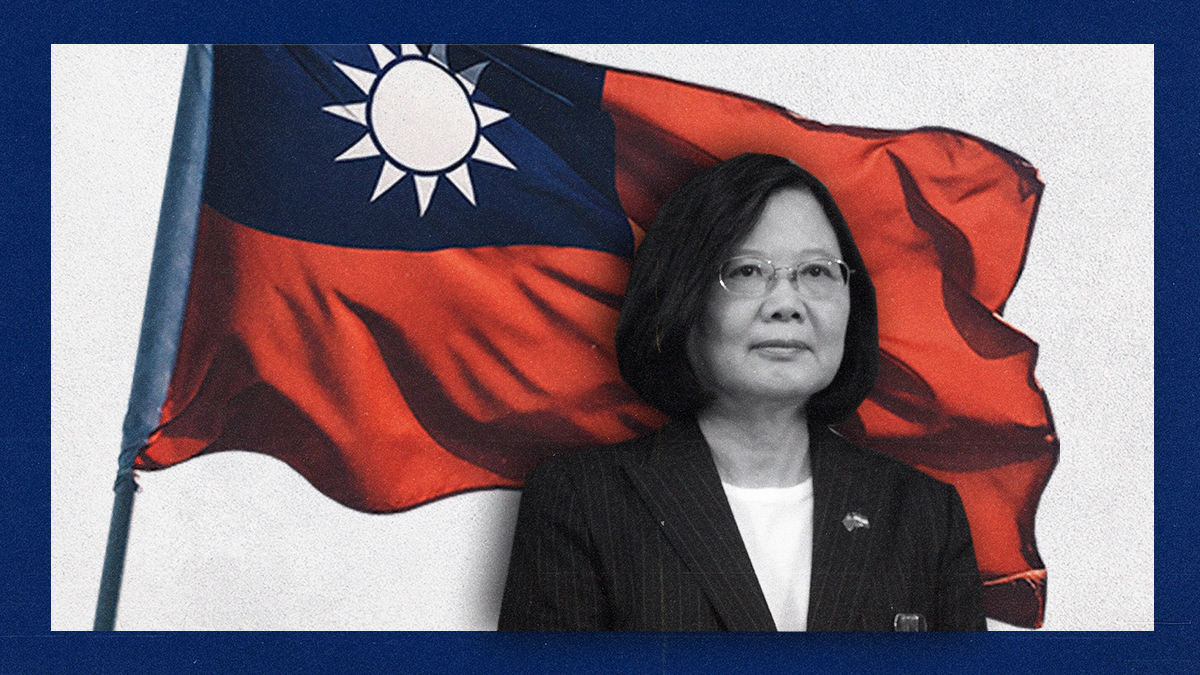 Paige Fusco
Taiwanese President Tsai Ing-wen will travel to the US, Guatemala, and Belize from March 29 to April 7 against a backdrop of deepening tensions with China, which regards Taiwan as a breakaway province. In the US, Tsai is expected to meet with House Speaker Kevin McCarthy, and in Guatemala and Belize she aims to shore up relations with two of the last 13 countries in the world that recognize Taiwan's sovereignty. We asked experts at Eurasia Group to explain the motivations behind Tsai's visit.
---
Why is Tsai making this trip now?
Anna Ashton, China team: McCarthy had said he wanted to visit Taiwan when he became speaker, like his predecessor Nancy Pelosi did. Once he gained the speaker's gavel in January, Tsai appears to have decided to go and see McCarthy instead and use the trip as an opportunity to see Taiwan's supporters in Central America as well. Belize Prime Minister Johnny Briceno traveled to Taipei in 2021, and Guatemalan President Alejandro Giammattei had invited Tsai to visit his country. The timing of Tsai's effort to bolster support in the region is fortuitous given Honduras's announcement on March 25 that it was switching its diplomatic recognition from Taiwan to China.
The framing of the issue of recognition as a binary choice originated in the aftermath of China's civil war, when both the Chinese Communist Party on the mainland and the Chiang Kai-shek-led government in Taiwan claimed to be the only legitimate rulers of China. Beijing steadily made headway winning recognition away from Taipei, and in 1971, the UN General Assembly switched recognition to Beijing. Using a combination of political pressure and economic incentives, China has been peeling off other Taiwan supporters ever since.
How big of a deal is Tsai's meeting with McCarthy?
Anna: Tsai will stop in Los Angeles to see McCarthy at the end of her trip (and will make another stop in New York at the beginning). As the third in line for the US presidency, McCarthy will be the most senior US official to meet with a sitting Taiwan president on US soil. Beijing has bristled historically at Taiwan presidents visiting the US in any capacity. In the mid-1990s, then-President Lee Teng-hui's trip to give a speech at Cornell University, his alma mater, prompted the Chinese to fire a barrage of missiles into the waters of the Taiwan Strait and the US to send a large fleet to the area in response. Tsai has made previous stops in the US during her time in office, but McCarthy's official reception will amplify the diplomatic significance of her upcoming stop in California, where she will also reportedly give remarks at the Ronald Reagan Presidential Library.
Why did McCarthy opt to see her there and not go to Taiwan like Pelosi did?
Anna: Prior to Pelosi's Aug. 2022 trip, there had not been a visit by a sitting House speaker since Newt Gingrich stopped in Taiwan in 1997 as part of a broader itinerary focused on mainland China. After assuming the role of speaker early this year, McCarthy reportedly began planning for a spring visit to Taiwan. But Tsai's administration is said to have urged McCarthy to accept a visit from Tsai instead. Beijing responded to Pelosi's trip with live-fire military exercises in the strait and more aggressive incursions into Taiwan's air defense identification zone ever since. Ahead of Taiwan's presidential election in January 2024, Tsai was wary of an even more forceful reaction if McCarthy came. Though not running for reelection, she wants to position her party as able to protect Taiwan's de facto independence without overly provoking Beijing.
Clayton Allen, US politics team: McCarthy likely opted to go along with the Tsai administration's request because US policymakers are more cognizant of the role their actions may play in intensifying tensions with China. Amid clashes with China over concerns it could provide military assistance to Russia's war effort in Ukraine, a visit to Taiwan by McCarthy now could provoke an even more aggressive reaction than that of Pelosi. An in-person meeting with Tsai in Los Angeles will still allow McCarthy to demonstrate his tough-on-China bona fides.
How might China respond to her meeting with McCarthy?
Anna: It will likely be angry, but there is little question that Los Angeles is a less provocative venue than Taipei. Any show of military force in response is likely to, at most, mirror activities undertaken in the wake of Pelosi's visit.
How will Tsai's visit play into US domestic politics on China?
Clayton: Anti-China sentiment is at an all-time high among US voters, and policymakers are competing to show who is more hawkish toward Beijing. McCarthy, a Republican, is under pressure to demonstrate he is at least as aggressive as Pelosi, his Democratic predecessor. A meeting in California is less useful to that goal than a trip to Taipei, but the optics of meeting directly with Tsai will go quite a way to putting him on equal ground with his predecessor.
Longer term, McCarthy's meeting with Tsai indicates that congressional support for Taiwan is unlikely to abate, and efforts to expand military cooperation will remain popular. President Joe Biden's administration, meanwhile, is likely to prioritize efforts to stabilize a steadily deteriorating US-China relationship over near-term political benefit; no White House officials have plans to meet with Tsai while she is in the US.
How might Honduras's recent decision to switch recognition to China affect the Central America leg of Tsai's trip?
Yael Sternberg, Latin America team: It ups the pressure. Honduras' decision reflects a combination of economic and political motives. The country reportedly has been seeking a $2 billion loan from Beijing. While Chinese officials reportedly haven't announced specific investment or financing commitments, they have indicated a willingness to increase their imports of Honduran products. Meanwhile, the country's relations with the US have been deteriorating, thwarting Washington's attempts to keep Honduras on Taiwan's side.
China is sure to redouble its effort to woo Taiwan's remaining Central American supporters, though Guatemala and Belize have shown no signs of wavering. Guatemala has a presidential election coming up in May, and whoever wins is likely to broadly maintain the same policies as the current administration.
Edited by Jonathan House, Senior Editor, Eurasia Group.