Will the US and other Western countries really boycott the Beijing Olympics?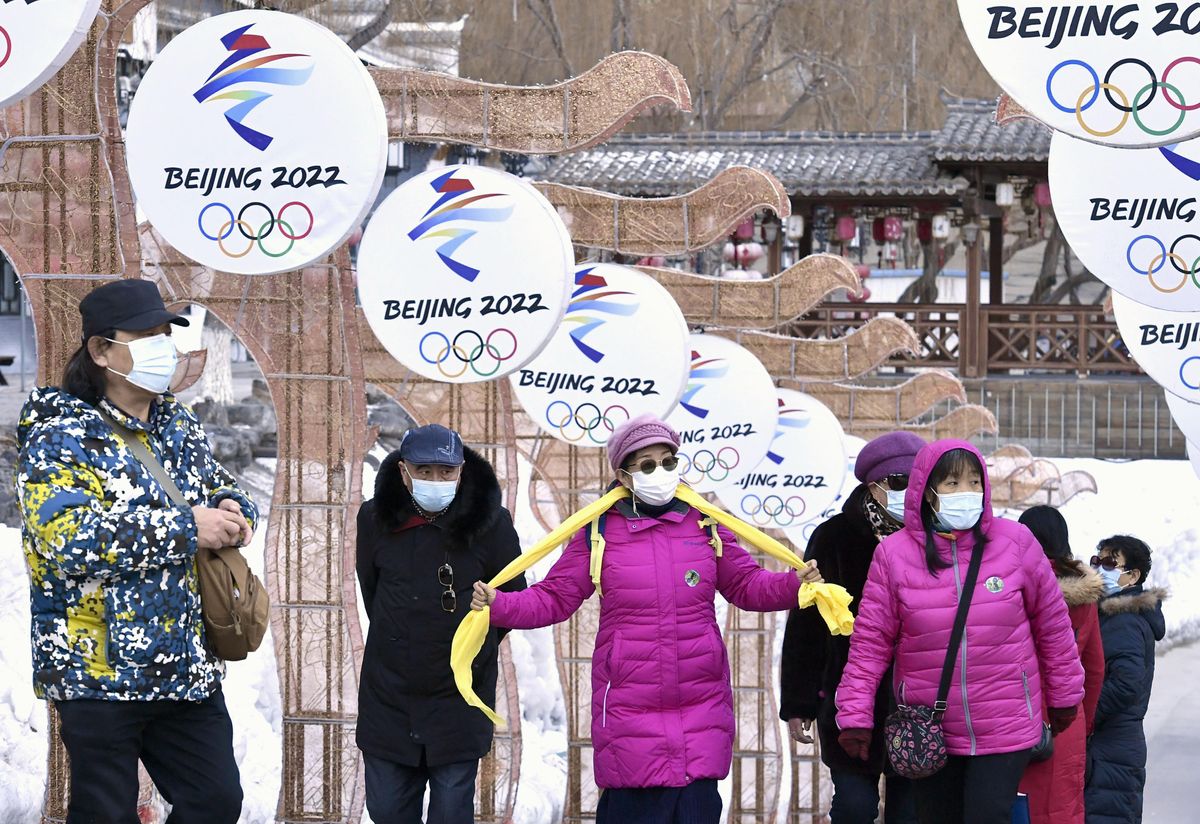 Reuters/Kyodo
The Beijing 2022 Winter Olympics are nearly a year away, but discussion of a potential boycott is already stoking tensions on both sides of the US-China relationship. Officials in Washington and other Western capitals are coming under mounting pressure from activists to respond to human rights abuses in China. An increasingly assertive Beijing, meanwhile, vigorously rejects any foreign criticism of what it regards as internal issues.
The last time the US boycotted an Olympics was in 1980, when it withdrew from the Summer Olympics in Moscow to protest the Soviet Union's invasion of Afghanistan. Four years later, the Soviet Union repaid in kind by skipping the Games in Los Angeles. Would the US and its allies do something like that again? And how might China respond? Eurasia Group analysts Neil Thomas and Allison Sherlock explain the drivers of the boycott movement and its possible fallout.
---
Why is momentum building for a boycott of the Beijing Olympics?
As Western countries' relations with Beijing grow more fraught, public opinion is increasingly focused on China's human rights abuses and authoritarian politics. Human rights and pro-democracy campaigners focus on the erosion of political freedoms in Hong Kong, threats to self-rule in Taiwan, and above all, Beijing's repression of the Uighurs in Xinjiang, which some Western governments have classified as genocide. Calls from activists to boycott what they label the "Genocide Games" will grow as the Opening Ceremony approaches next February, increasing the reputational risk for governments and companies that participate. This February, over 180 human rights groups published an open letter that urged all governments to refrain from sending political representatives to the Games — a so-called diplomatic boycott.
How has the situation changed since the last Chinese Olympics?
Back in 2008 there were calls to boycott the Beijing Summer Olympics because of religious persecution in Tibet and Beijing's support for a violent regime in Sudan. They mostly failed. A few politicians, notably German leader Angela Merkel, decided not to attend the Games, though more than 80 national leaders, including US president George W. Bush, still showed up.
But Western attitudes toward China have worsened considerably since 2008. Under Xi Jinping, who came to power in late 2012, China has become more authoritarian at home and more assertive abroad. Political crackdowns, human rights abuses, and aggressive "wolf warrior" diplomacy — with its politicized insults and economic threats directed at foreign countries and officials — are hardening attitudes toward China in Western governments, media, and publics.
What would a boycott look like, and how would China respond?
The experience of missing the 1980 Moscow Games — which hurt the careers of a generation of US athletes — soured the US National Olympic Committee on the idea of athletic boycotts. Most National Olympic Committees around the world agree. Given that these bodies must approve any athletic boycott, their stance makes a diplomatic response the more likely option. This path would see the US and other Western countries refuse to send high-level politicians or diplomats to the Opening Ceremony and other events. President Joe Biden, for one, will find it politically difficult to endorse the Games after supporting a genocide designation for Beijing's actions in Xinjiang.
Western activists and consumers are also pressuring corporations to withdraw from Olympic sponsorship deals. These firms are in a tough position. On the one hand, they risk reputational damage in the West by supporting a Games linked to Beijing's politics. On the other hand, any political statement against the Games by a corporation (or by a corporation's home country government) would trigger an even more vigorous (and likely state-approved) consumer backlash in China, jeopardizing commercial opportunities in the world's largest market.
What countries would be likely to participate in a boycott?
The most likely participants are the US, Canada, Australia, the UK, and several other western European countries, all of which say the protection of human rights is a key foreign policy objective and whose relations with China have deteriorated in recent years. Consequently, their governments face political pressure to punish Beijing for its conduct in Xinjiang and elsewhere. If a boycott goes ahead, these countries will seek to move as a group to raise the costs of retaliation for Beijing. US partners in the Indo-Pacific — such as Japan, South Korea, and India — are less likely to participate in a boycott because of their deeper economic ties with China and trickier security dynamics as close neighbors of China. Tokyo and New Delhi both contest territory with Beijing, while Seoul wants Chinese cooperation in dealing with North Korea.
What are individual athletes likely to do?
Athletes will be a wildcard in boycott dynamics. Human rights advocates are urging them to protest through social media, t-shirt slogans, or media interviews. Canadian athletes are the most likely to rally behind these calls, so long as two of their countrymen — Michael Kovrig and Michael Spavor — languish in Chinese prisons for what are widely viewed as political reasons.
Doesn't the Olympic Charter forbid political protests?
Yes, but governments or sponsors that penalize athletes for speaking out would face a severe consumer and political backlash in the West. The US National Olympic Committee, for its part, says it won't punish athletes who "advocate for racial and social justice." Beijing will likely go to great lengths to control public events to avoid any potential embarrassment but will struggle to stamp out activism, particularly on social media, which it can control only within its own borders.
Neil Thomas is Adviser, China and Allison Sherlock is Associate, China at Eurasia Group.