Will elections bring more political stability to Malaysia?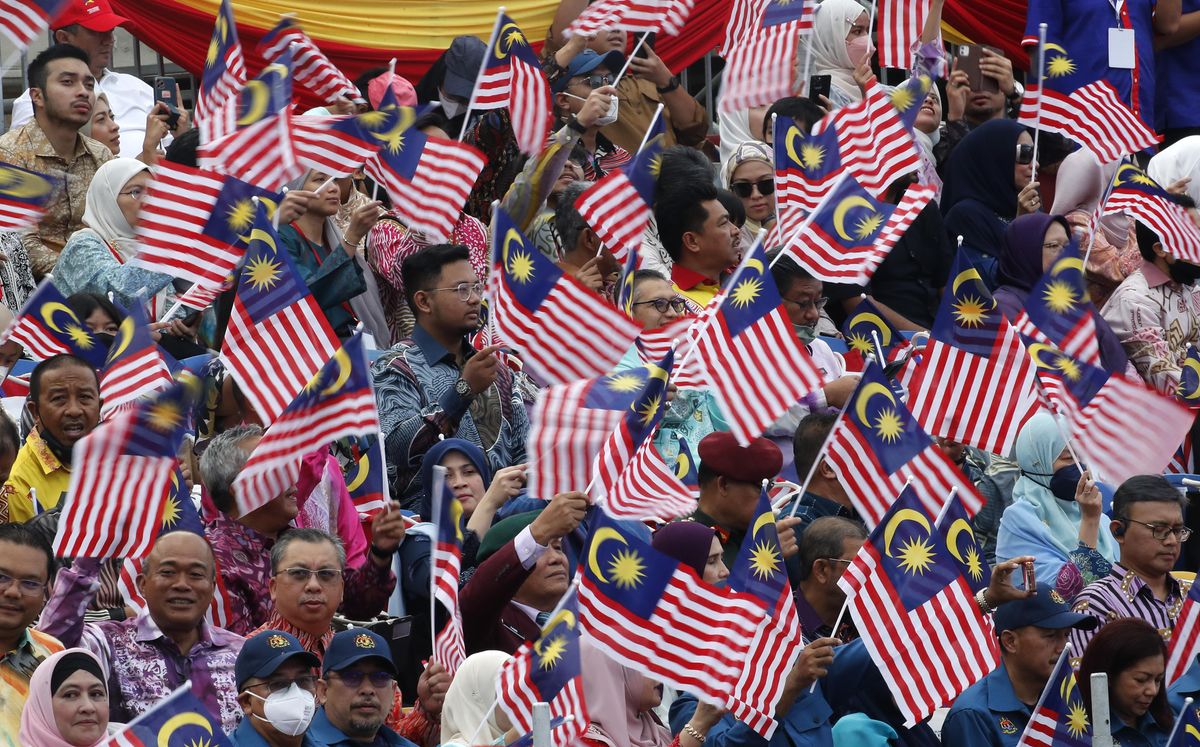 EYEPRESS via Reuters Connect
Malaysia will hold early elections on Nov. 19­­, the government announced Thursday. Polls were not due until September 2023, but Prime Minister Ismail Sabri Yaakob had come under intense pressure to bring them forward from senior figures in the ruling United Malays National Organization party and its Barisan Nasional partners. Several of these face criminal prosecutions they hope a new government would quash, while others argued elections should be held earlier to deprive the opposition of time to regroup.
Malaysia has gone through significant political instability — and three prime ministers – since the shock 2018 election defeat of UMNO, which had ruled the country since independence. Amid much greater parliamentary fragmentation and shifting political alliances, the country was led by two other coalitions – Pakatan Harapan and Perikatan Nasional – until BN returned to power in 2021 with Ismail's premiership. BN and PN have governed Malaysia together since 2020, but PN was previously the senior partner whereas BN now is.
Will the upcoming polls result in greater political stability? Will they make much difference in the policy outlook? Eurasia Group analysts Peter Mumford and Fadli Yusoff explain.
---
Who's favored to win?
No one, at least in terms of securing an outright majority. The most likely result is a hung parliament, with none of the coalitions having a simple majority (112 seats or more). But UMNO/BN is likely to emerge from the polls with the most seats and therefore be best placed to form the next government with the support of several small-to-mid sized parties.
UMNO/BN benefits from a much stronger ground operation than other parties/coalitions and has momentum after triumphs in recent state elections. Meanwhile, PN and PH will likely split the anti-UMNO vote, to the benefit of the ruling party.
What will this mean in terms of government policy?
A new UMNO-led government would raise concerns about further entrenching affirmative-action or race-based policies, protectionism in government procurement, and corruption related to UMNO political funding. Yet the more seats UMNO gets, the more stable its government will be, questions over Ismail's long-term future aside. On fiscal policy, the party would push to raise more revenue, including through the reintroduction of the Goods and Services Tax, which was scrapped by the PH government. And on foreign policy, UMNO tends to favor stronger relations with China but is not anti-US.
Does the opposition led by Anwar Ibrahim have a shot? How could he win?
PH's longtime leader Anwar Ibrahim has been damaged by repeated failures to seize the top job, either in previous elections or through parliamentary dealmaking. But the opposition may be able to pull off a surprise victory if the majority ethnic Malay vote splits between BN and PN, enabling PH, which has stronger appeal among ethnic Chinese and Indians, to slip through the middle and secure victory. Public discontent over inflation, especially food prices, also remains a key voter concern, though PH has so far failed to capitalize on this.
This election will also be the first since the voting age was lowered from 21 to 18, meaning there will be more than a million new young voters participating. These are more likely to reject BN's old-style politics and vote for PH. But it is unclear how high turnout will be for this age group, as it seems less engaged in politics.
Former PM Mahathir Mohamad is running to defend his seat at 97. Could he end up serving a third stint in power?
Mahathir will likely retain his seat in Langkawi island (Kedah state), but his small new party, Pejuang, is unlikely to win many others and is not part of a major coalition. The nonagenarian politician will probably not be in the mix for the premiership after the polls, barring extreme scenarios. But never say never in Malaysian politics.
What are the likely campaign issues?
BN will focus on stability after several years of political chaos, reminding voters that the country was more stable and developed rapidly when UMNO dominated government. Opponents will instead focus on inflation — which rose to a 16-month high of 4.7% in August — and corruption. The latter issue has gained prominence since ex-premier and UMNO stalwart Najib Razak's jailing in August over the billion-dollar 1MDB corruption scandal and a separate military procurement case.
Will the timing of the election near monsoon season have an impact?
Polls will take place on the cusp of the main monsoon period for much of Malaysia, though there is already flooding in some parts of the country. Heavy rains ahead of/during polling day would make it harder for many people to get to voting stations. Lower voter turnout in this scenario would likely help BN as its voter base is more energized, though that must be weighed against a potential public backlash for holding polls at an inconvenient time.