On 10th anniversary of Qaddafi's death, signs of stability in Libya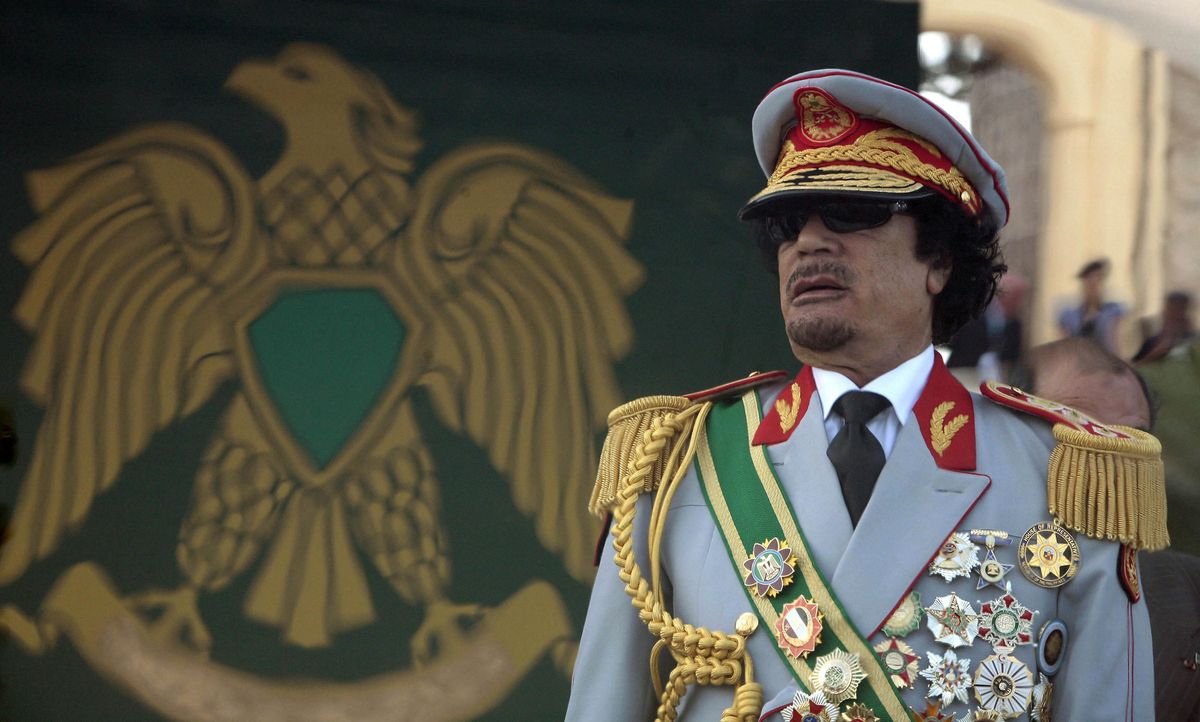 REUTERS/Zohra Bensemra
Former Libyan strongman Muammar Qaddafi was killed by rebels on 20 October, 2011, after a NATO intervention designed to protect civilians helped strengthen an uprising against his regime. Since then, the country has been mired in chaos as different factions have battled for control, resulting in extensive destruction and human causalities. Libya has been nominally governed since 2014 by warring administrations backed by foreign powers in the west and east of the country. Last year, UN mediation efforts finally began to gain traction with an agreement on a cease-fire and a roadmap for elections to be held later this year. We talked with Eurasia Group expert Ahmed Morsy to find out how things are going.
---
Is the cease-fire holding?
For the most part it is, though there have been some localized clashes. Also, the parties have not followed through on commitments to remove foreign-backed mercenaries from the country, including groups financed by Turkey, UAE, and Russia. The lack of movement on dismantling militias and withdrawing foreign fighters highlights the continued lack of trust between the warring factions. Military might is used to assert power and extract concessions.
How about the elections?
Last year's agreement yielded a new Government of National Unity headed by Abdulhamid Dbeibah and a three-member Presidential Council headed by Mohamed al Menfi. It tasked them with working with existing institutions to prepare presidential and parliamentary elections. Yet the different political actors have been bickering about who has the power to make laws, and what are the main requirements for prospective candidates. The eastern-based parliament, for example, passed electoral laws without input from other groups, prompting interventions from UN officials and other local leaders to lower tensions and search for a consensus. These dynamics and the clashes between eastern- and western-based personalities suggest it will be difficult to hold elections on time. Meanwhile, the rivalries are delaying agreement on other issues such as the budget, reconstruction plans, and military unification.
Have economic conditions improved?
The relatively positive steps taken over the past nine months and overall improved security have helped Libya's oil sector, the main driver of its economy. Oil production is at an eight-year high, averaging 1.2 million barrels a day since January 2021, and high oil prices are boosting revenue. The National Oil Corporation has ambitious plans to double its output by 2025. Yet the investments needed to meet this goal could be undermined by the country's still fragile security environment and political process, posing the risk of setbacks for the country's crucial oil sector.
What is the status of migration flows to Europe?
Despite the improvement in security conditions, the interim unity government has been unable to follow through on arrangements with its European partners to combat illicit migration, and Libya has continued to serve as a hub for criminal gangs operating detention centers and exploiting the lucrative and illegal human-trafficking business. According to the UN, the number of migrants intercepted at sea in 2020 in the first half of 2021 has already surpassed last year's total. Many of them are refugees from war-torn regions across Africa. This problem will not likely be resolved until a new government and representative bodies are in place and can enforce the country's borders.
Ten years on, what lessons have been learned from the NATO intervention in Libya?
The NATO intervention was critical for protecting civilians, but it also contributed to the overthrow of Qaddafi's regime. Then, crucially, it was not followed by any serious work to help rebuild the country and unite Libyans under a single state. This allowed for tribalism and factionalism to take over amid a power and security vacuum and an abundance of weapons. While overall security in the country since has improved, vast ungoverned areas remain a playground for numerous extremist and criminal groups, many of which are supported by outside powers.
Ahmed Morsy is a Eurasia Group senior analyst covering North Africa.