A dangerous escalation in Syria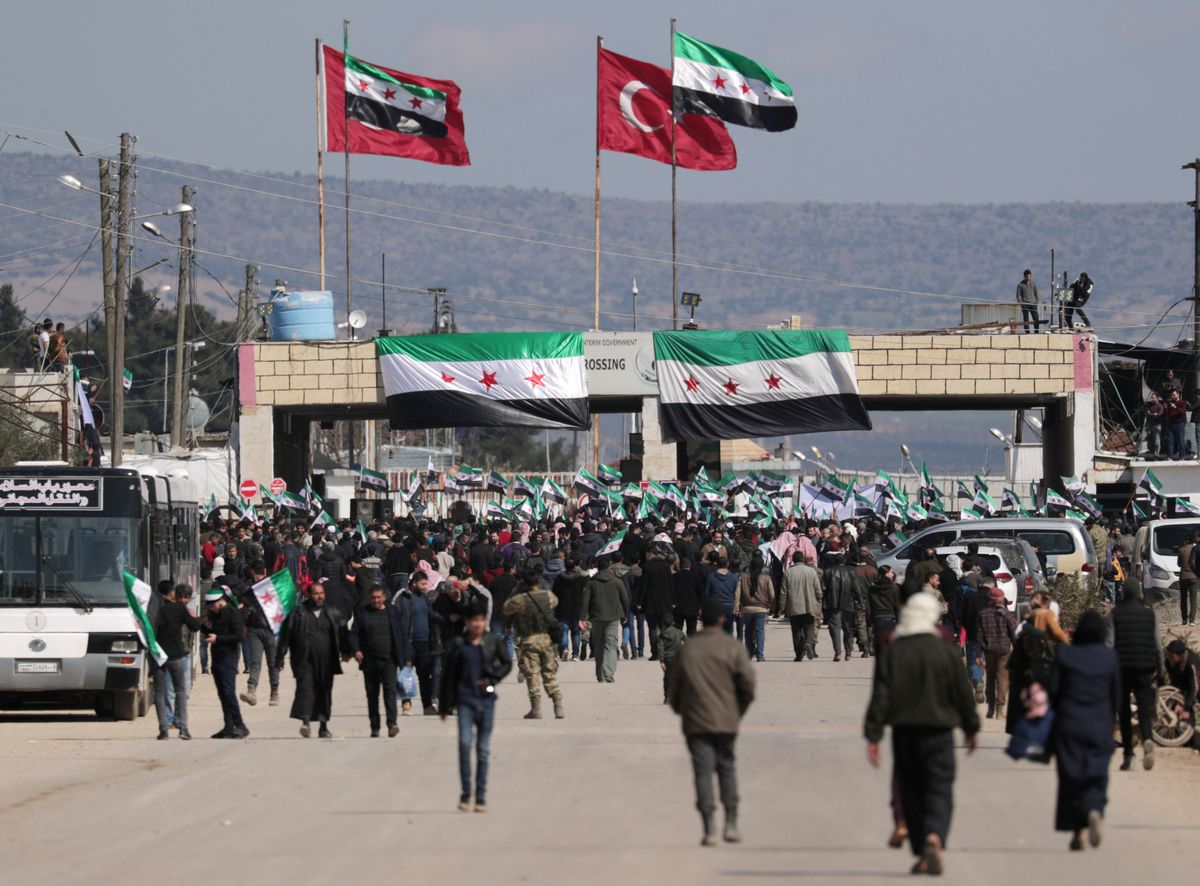 An airstrike in northwestern Syria yesterday killed at least 33 Turkish troops. It is unclear whether the strike was carried out by Syrian forces or by the Russian jets that support them. The incident risks a major escalation in one of the world's most intractable conflicts and has already created the prospect of a new refugee crisis for Europe.
Who's fighting who again? As a reminder, Moscow backs Syrian government forces, which are trying to retake rebel-held Idlib province, the last bit of strategic territory that remains beyond Damascus' control. Turkey, in turn, backs some of those rebel groups, and has also sent its own troops across the border to deter the Syrian advance.
---
Ankara's main concern is that the devastating humanitarian impact of the Syrian campaign will push even more Syrian refugees into Turkey. The country is already hosting three million refugees, and popular opinion is turning against them.
How will Turkey respond? Shortly after the killing of the Turkish troops was reported, a Turkish official told Reuters that the government would begin allowing refugees to make their way to the EU again. Since 2016, Turkey has hosted refugees in exchange for EU aid in the form of billions of euros. Turkey has repeatedly threatened to "open the gates" unless the EU does more to back Ankara's aims in Syria. If the gates are indeed open, Europe could be facing a major new refugee crisis – precisely as the coronavirus is again testing the bloc's commitment to open borders among its members.
As for the airstrike itself, Turkey's strongman president will have to show some fist after so many of his men were killed. If Ankara holds Syria responsible, we could see a much more significant Turkish incursion into Syria. Turkey has already launched a massive retaliatory strike against Syrian positions. If Turkey implicates Russia, then Ankara – and its NATO allies – would have to contemplate the prospect of retaliating against a nuclear power. Russia has officially denied any responsibility for the strike, but is already sending more warships to Syria in a show of force.
One clarifying note: NATO doesn't have to do anything about this. The collective defense article of the NATO treaty applies only to attacks on a member country's soil. Northwest Syria is not Turkish territory.
Bottom line: One of the world's worst conflicts, and the refugee flows it has generated, are on the brink of a major escalation that could have a big impact on regional players and Europe.