A snapshot of COVID-19 a year on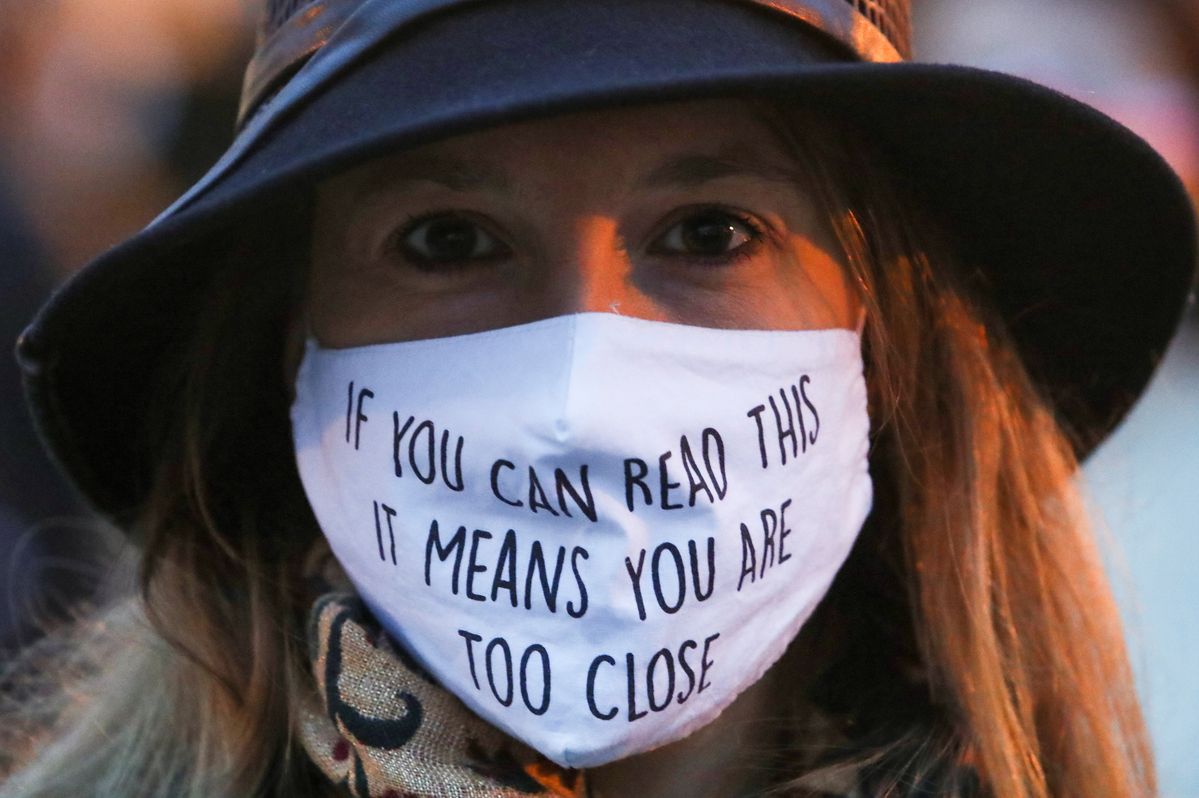 We are now about to enter year two of the coronavirus pandemic, a saga that's been lingering far longer than many people first anticipated. As we near this grim milestone, it's worth reflecting on how the once-in-a-generation public health crisis is currently unfolding.

State of play. In many parts of the world, the situation is dire. Countries in the Americas and Europe, are dealing with raging second (or third) waves of infection that are dwarfing the numbers seen this past spring and summer.
---
The United States has now surpassed 10 million COVID-19 cases, the most of any country in the world. Midwestern states are being hit particularly hard, though the current wave stretches across the entire country, and hospitalizations have reached an all-time high. Infectious disease expert Dr. Anthony Fauci recently warned of "a whole lot of pain" if current trajectories persist.
Meanwhile, in Latin America, Brazil, Mexico, Argentina, and Peru remain major COVID-19 hotspots, recording some of the highest per capita mortality rates in the world.
A strong resurgence of the disease in former European hotspots like Spain and Italy is again testing the limits of healthcare systems. While in the spring the virus was mainly contained to northern Italy, now it is also ravaging the south. Across Europe, hospitalizations in the UK, France, and the Czech Republic continue to soar.
COVID fatigue. As the pandemic lingers, people's willingness to adhere to disruptive lockdown measures is waning. A recent poll of Americans conducted by Gallup recorded the lowest level of concern of contracting the virus since mid-June.
This presents a massive challenge for politicians who are trying to get a pandemic-weary public to mask up and comply with lockdown measures. Though the virus has played out differently in many places, local and state representatives from places as varied as Wisconsin,Jerusalem, Milan, and Berlin say that as "second waves" drag on, they are observing people's growing willingness to risk contracting COVID-19 either out of necessity or weariness. The problem is so pervasive that John Hopkins University and the World Health Organization have published blueprints for dealing with "coronavirus burnout" and "pandemic fatigue."
Economic pain deepens. The economic costs of the pandemic are well established, but as business closures are set to continue well into 2021, the burdens may become too hard for some people to bear. In the US, for example, those who supported earlier lockdown measures may not show the same willingness to comply as unemployment benefits completely dry up with no reprieve in sight.
Researchers point to "two recessions" in some advanced economies: while the financial pain may have largely dissipated for wealthy people, people of color, women, and low-wage earners are still finding it hard to put food on the table or pay their bills. Hundreds of small business owners and workers filed lawsuits against the state government of Victoria in Australia for having imperiled their livelihoods by enforcing strict lockdowns.
Vaccine distribution. The world rejoiced this week when US pharmaceutical giant Pfizer announced that its coronavirus vaccine is more than 90 percent effective at preventing COVID-19. But some health experts were more subdued, warning that the main challenge of 2021 will be distributing the vaccine.
While the global COVAX initiative aims to ensure the vaccine distribution process is equitable, there are some stumbling blocks. The US has not joined because President Trump resents "the corrupt World Health Organization and China." To make matters worse, the US is also part of a select group of countries that has been prioritizing vaccine access for their own populations, increasing the risk that developing nations will be left behind.
Looking ahead: Just because you are sick and tired of COVID, doesn't mean it's sick and tired of you. Even as vaccine development appears promising, it's clear that many nations must brace for a rough few months ahead.