Coronavirus Politics Daily: Virus eliminated down under, Mexico's AMLO defies gravity, Belarus plays ostrich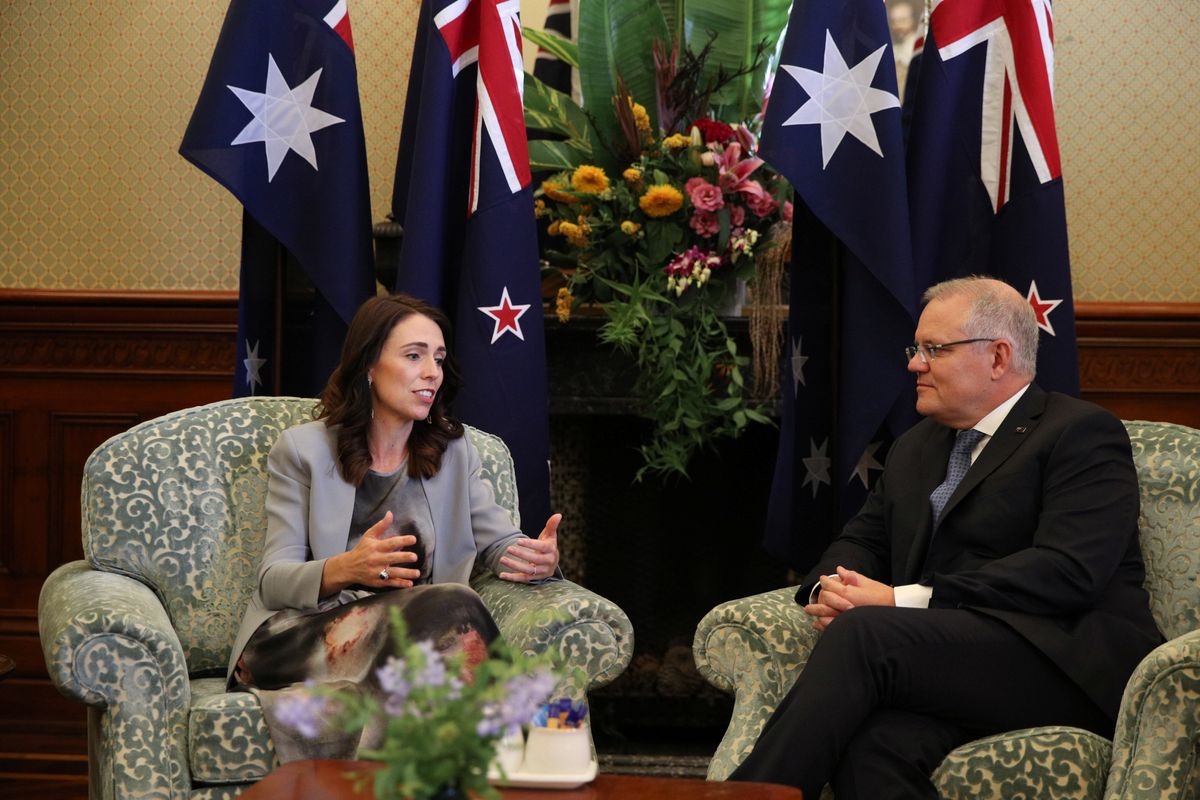 AMLO's approval: Mexico's populist president, Andres Manuel Lopez Obrador (AMLO) has been criticized for initially dragging his feet in response to the coronavirus crisis, which critics say cost the country precious time in containing the outbreak. But despite a surging death toll (the number of COVID related deaths in Mexico doubled in the past week alone to more than 1,300) AMLO appears to have defied political gravity, with a large majority of Mexicans, some 82 percent, saying they approve of his handling of the emergency situation. Unlike other Latin American leaders, AMLO hasn't imposed a strict national lockdown, though he has extended recent school and non-essential business closures until the end of May. According to the same poll, however, Mexicans were less enthusiastic about the president's handling of the economic fallout. In recent days he has imposed budget cuts so severe that critics have compared the lifelong left-winger to austerity icons Ronald Reagan and Margaret Thatcher, while also rebuffing calls to provide tax relief for businesses. Given that Mexico's economy was already in trouble before the pandemic hit, it remains to be seen whether AMLO will pay a price for his economic policies in a way that he hasn't (so far) for his public health response.
---
Australia and NZ pave the way on virus containment: Despite being led by politicians with vastly different political views, the island nations of Australia and New Zealand are both on track to eliminate the coronavirus from their countries — for now. While both countries have had the advantage of geographical isolation and additional time to enforce national lockdowns, they also have another feature in common: the ability to put partisanship aside to weather a crisis. Australian prime minister Scott Morrison, a conservative, and New Zealand's leftwing Prime Minister Jacinda Ardern, have listened to public health experts and worked pragmatically with local officials to respond to the crisis. Both governments have rolled out generous social safety nets for workers, and boosted healthcare capacity. In Australia, where new daily COVID cases have hovered in the single digits for days, more than 2 million Australians (8 percent of the population) recently downloaded a new contact tracing app within hours of its release. Contact tracing has proved critical to subduing outbreaks in Singapore and South Korea. New Zealand, for its part, documented only one new case on Sunday. Both countries are not only on track to flatten the curve, but to crush it.
Belarus' COVID denial: Alexander Lukashenko is the only president Belarus has ever had. Since the office was created in 1994, he has dominated his country's politics so thoroughly that he's been called "Europe's last dictator." He rarely makes news outside Europe and Russia, but his handling of the coronavirus has brought him lots of international attention. In short, he is NOT handling the virus, which he insists does not exist in his country. He also says, for the record, that it can be kept at bay with vodka and saunas. Belarus is officially open for business, spectator sports continue, and people are expected to show up for work in person. We can't know for sure what Lukashenko is thinking. Maybe it's a deep fear that his already weak economy can't withstand a lockdown as he gears up for a stage-managed election this fall. Or maybe it's something to do with his never-ending personal rivalry with Russia's Vladimir Putin. The two countries are negotiating a kind of limited merger right now. Perhaps Lukashenko's insistence on ignoring COVID-19 is his way of saying that while Putin has given in and ordered precautions, real men don't fear invisible germs.