Coronavirus Politics Daily: Zara cancels Bangladesh, Putin aids America, Europe helps Iran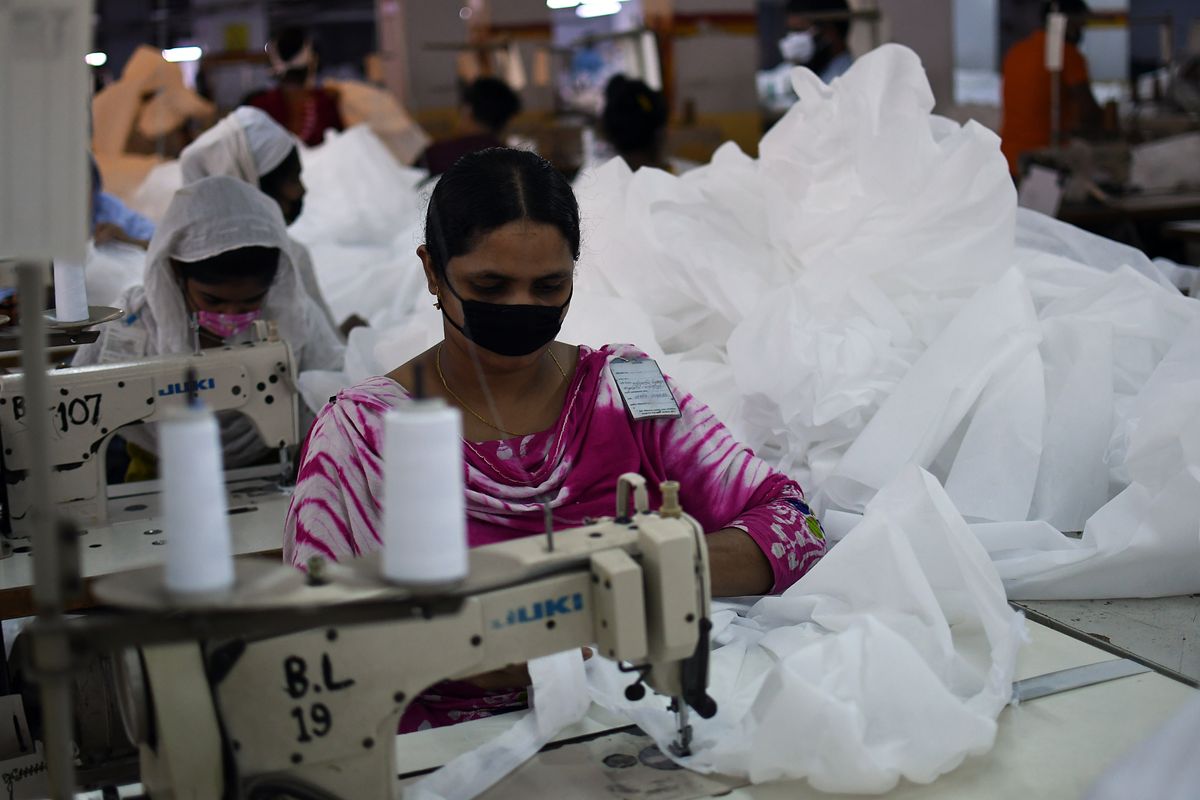 Read our roundup of COVID-19 themes and stories from around the globe.
Europe skirts US sanctions to help Iran: While the US insists on tightening the sanctions noose around COVID-stricken Iran, European countries are now sending medical equipment. To do so, they are using for the first time a system called INSTEX, a back-channel financial mechanism created a year ago that allows Europe to maintain trade ties with Iran despite US sanctions. Recall that in 2018 the US pulled out of the multilateral Iran nuclear agreement and reimposed crippling sanctions – the Europeans stayed in the deal and have tried to salvage it. To date, Iran has suffered more than 3,000 deaths from COVID-19, one of the highest tolls in the world. Some say that Iran's failure to contain the contagion has been complicated further by US sanctions, which have thwarted the Islamic Republic's ability to fund medical imports. Tehran has urged the US to ease sanctions to no avail, but Ayatollah Khamenei has also, citing some wild conspiracy theories about the coronavirus' origin, refused medical aid from Washington.
---
COVID tears up Bangladesh's garment industry: Bangladesh, the South Asian country of 164 million that produces the most apparel in the world after China, is reeling as coronavirus-related economic slowdowns lead to cancellations from some of the world's biggest clothing retailers. The country has already lost around $3 billion in export revenue, and stands to lose a total $6 billion from lost revenue in this financial year alone, as brands like Zara and Gap scrap their orders. Last year, garment exports made up around 84 percent of Bangladesh's overall export revenue, accounting for some $34 billion. In a country where poverty is already widespread (one person in five lives below the poverty line) the economic fallout from the pandemic alone could be catastrophic.
Russia sends medical aid to...the US: President Trump confirmed this week that Russia had sent a planeload of masks and other medical equipment to help the US as it grapples with a rapidly expanding coronavirus outbreak. Trump reportedly accepted the offer from Vladimir Putin during a phone call this week where the two leaders discussed pandemic response efforts as well as Russia's ongoing oil price war with Saudi Arabia. Putin has already sent a highly publicized shipment of aid to Italy, even as he struggles with what could be a huge outbreak of COVID-19 at home. But watching the United States – whom Putin has for years sought to cut down to size – accept aid from Moscow, is a particularly delicious propaganda victory for the Kremlin. What will Putin use it for?