Watch our livestream with Ian Bremmer on new Top Risks 2021 report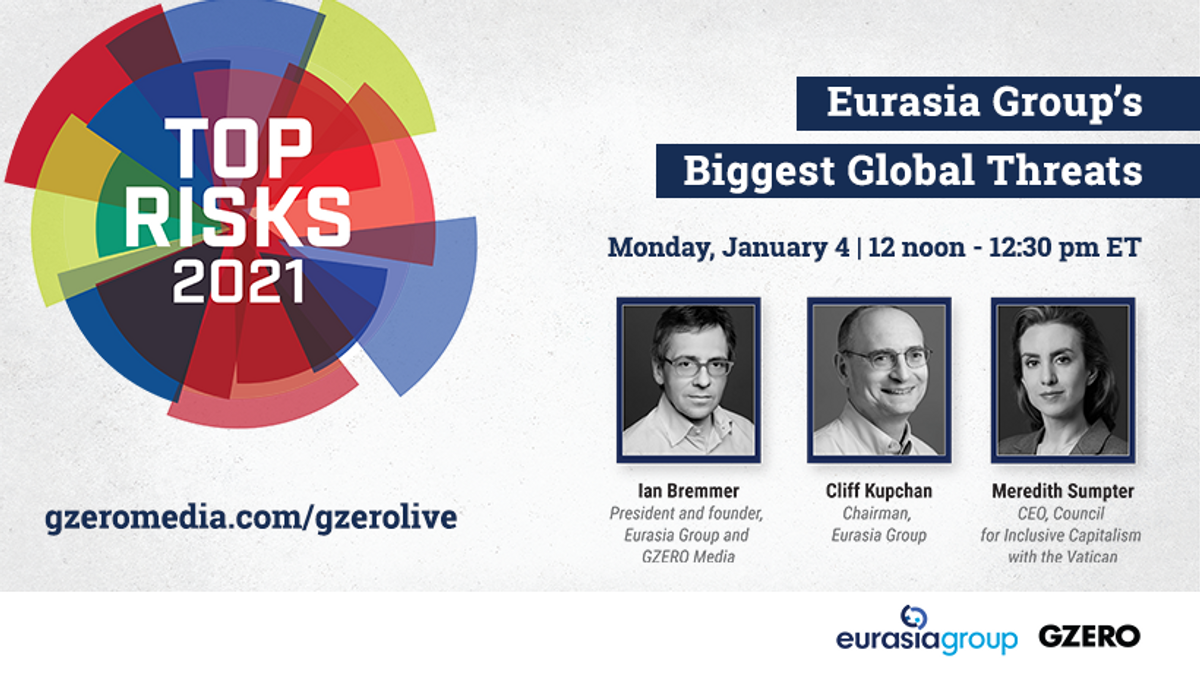 Following one of the most tumultuous years in recent history, what should we be prepared for in 2021? Watch GZERO Live's livestream, Top Risks 2021: Eurasia Group's Biggest Global Threats. Ian Bremmer and Cliff Kupchan of Eurasia Group discussed the firm's predictions in a conversation moderated by Meredith Sumpter, CEO of the Council for Inclusive Capitalism with the Vatican.
Click through to gzeromedia.com/gzerolive to watch today's livestream.
---
To get a reminder about this and other GZERO events, sign up here.