Greece will soon head to the polls again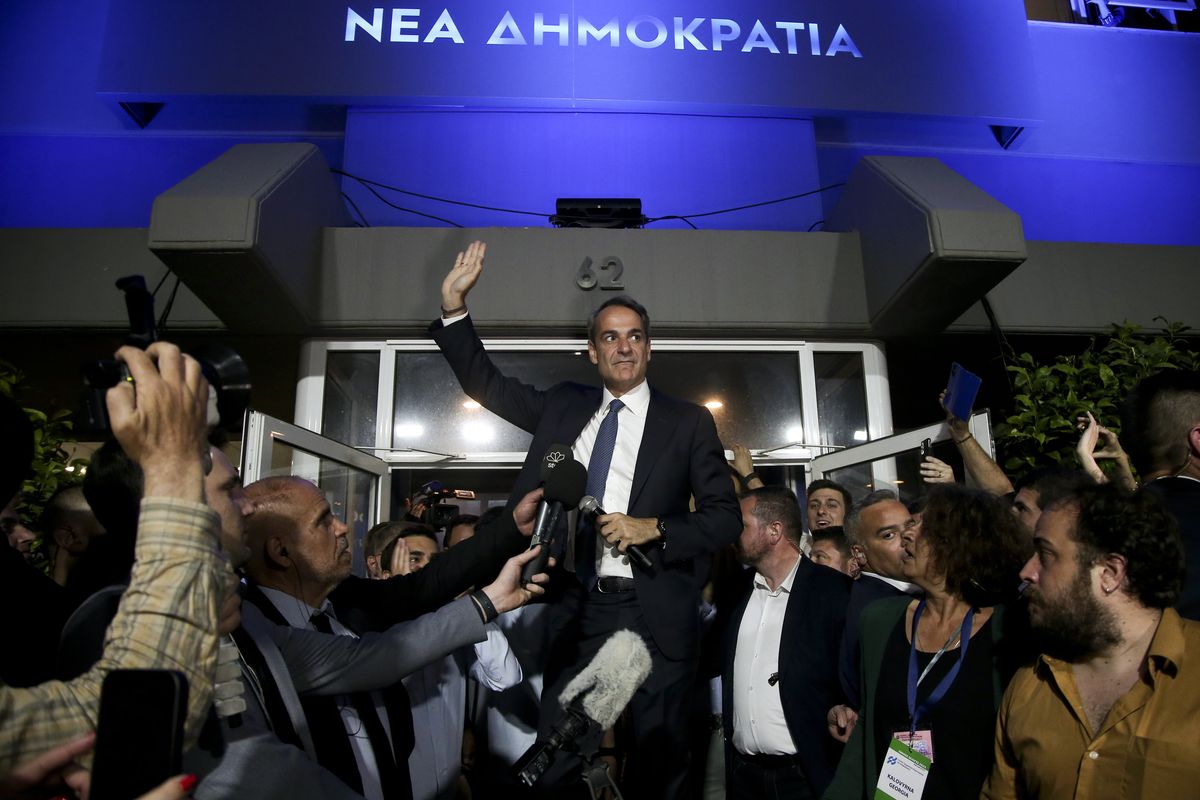 Panayotis Tzamaros via Reuters Connect
Greece will head into another general election later this month, as all three top finishers in last Sunday's vote have now rejected coalition talks.
---
Prime Minister Kyriakos Mitsotakis' center-right New Democracy party, which dominated that ballot with 40%, is widely expected to win outright in the next round, where different rules make it easier for the top finisher to form a government.

The hard leftists of Syriza, meanwhile, who swept to power back in 2015-2019 by riding a wave of popular anger about Greece's debt crises and austerity measures, placed a distant second, with just 20% of the vote. Their more moderate, establishment social democrat rivals in PASOK, meanwhile, pulled in with 11%, their best result in a decade.
Mitsotakis' critics will remind voters that he presided over Greece's worst-ever train crash, illegally wiretapped his political opponents, and has recently been put on the defensive over the Greek government's reported pushback of would-be asylum-seekers. But the PM is still well-positioned to carry the day by pitching voters, again, on his record of strong economic recovery – the S&P recently upgraded the country's outlook from stable to positive – falling inflation, and a tough border policy.