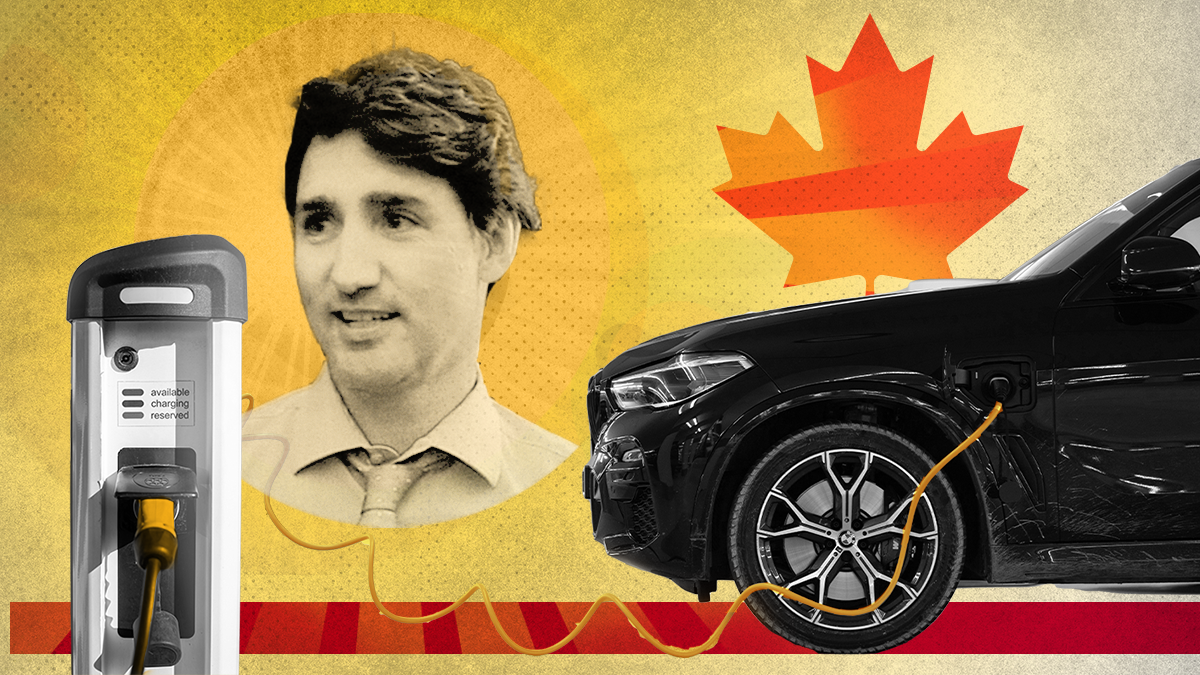 Luisa Vieira
Ahead of the G-7 summit in Japan, PM Justin Trudeau stopped in South Korea to chat with President Yoon Suk Yeol about security and economic ties. At the top of Trudeau's list of priorities? Convincing South Koreans that Ottawa remains committed to Canada's first electric-vehicle battery plant in the state of Ontario that, according to the companies building it, is currently on the chopping block.
But what does an EV mega factory in Windsor, Ontario, have to do with … South Korea?
---
Quick recap: The companies involved, Canadian auto giant Stellantis and Korean battery maker LG Energy Solution, have invested $5 billion in a mega plant that is scheduled to open next year. The project's goals are ambitious: produce 1 million EV batteries annually and hire up to 3,000 people by 2027.
But Stellantis abruptly stopped construction this week, saying that Trudeau's government was "not delivering on what was agreed to." Ottawa had pledged around $1 billion, but that was before the Biden administration's Inflation Reduction Act, which incentivizes companies to build up the EV industry in the US exclusively, wooing them with lucrative subsidies.
In response to a recent deal Ottawa made to provide up to CAD$13 billion worth of subsidies to lure Volkswagen to build a plant in Canada, Stellantis and LG have gone back to the well, reportedly demanding more support from Trudeau and threatening to pull the plug unless it gets the same treatment as the German automaker.
The federal government, for its part, says that Ontario's provincial government must also pay its "fair share" to fund the subsidies.
Indeed, this row shows that the ripple effects of Biden's protectionist IRA – which has also caused skirmishes with Mexico – are still reverberating almost a year after the bill was passed.
Still, there are signs that some cross-border tensions over the issue are easing, with US Transport Secretary Pete Buttigieg announcing this week the creation of a nearly 900-mile EV charging corridor between Kalamazoo, Michigan, and Quebec City, the first of its kind.
Secretary Buttigiegspoke about this and more with Ian Bremmer on this week's episode of GZERO World. Catch a
clip here
and the full interview on PBS stations starting this Friday. Check local listings.