Hard Numbers: Biden reinstates US green cards, Malaysia's vaccine enthusiasm, China approves new jabs, Caracas vs Brussels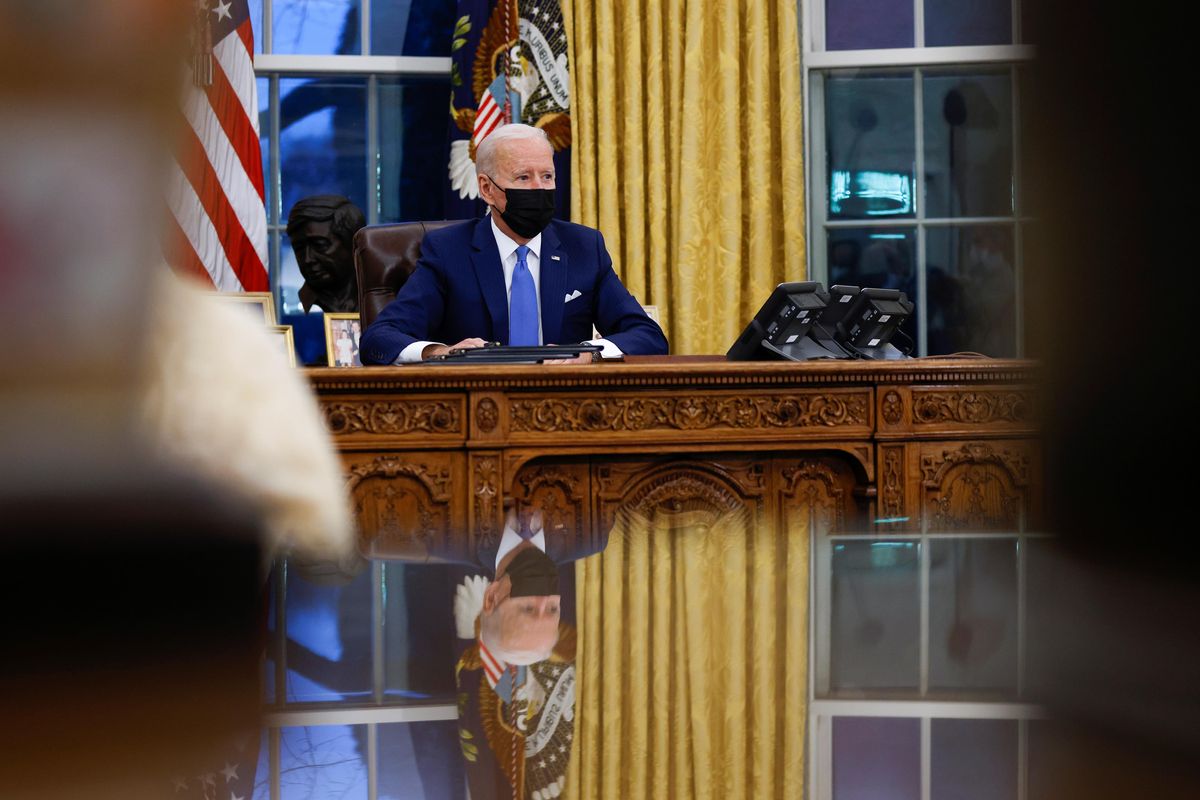 10:Ten months since the Trump administration banned the issuing of all green cards, citing the need to safeguard US jobs during the pandemic, President Biden has revoked the order, saying the measure did "not advance the interests of the United States." It's the latest effort by the Biden administration to reverse contentious policies championed by the Trump administration.
---
500,000: More than 500,000 Malaysians signed up to receive a COVID jab on the first day of the country's vaccine rollout. Malaysia, which joins other countries in Asia-Pacific such as Australia, Thailand and South Korea in kick-starting its vaccine drive this week, has secured 66 million vaccine doses from multiple suppliers to vaccinate its population of 32 million.
2: China has approved two new COVID-19 vaccines, bringing the total number of approved jabs in the country to four. So far, Beijing has not approved any Western-made vaccines for domestic use, but has been exporting its doses to dozens of countries as part of its vaccine diplomacy bid.
72: Venezuela's President Nicolás Maduro gave the EU's envoy in Caracas just 72 hours to leave the country on Thursday. It was a retaliatory move to punish Brussels for recently imposing sanctions against 19 Maduro allies for human rights abuses and undermining democracy, which include asset freezes and ban them from traveling to the bloc's 27 countries.