Hard Numbers: Deaths surge in India, US undocumented farmworkers, Colonial Pipeline ransom payment, vaccine cash for South Africa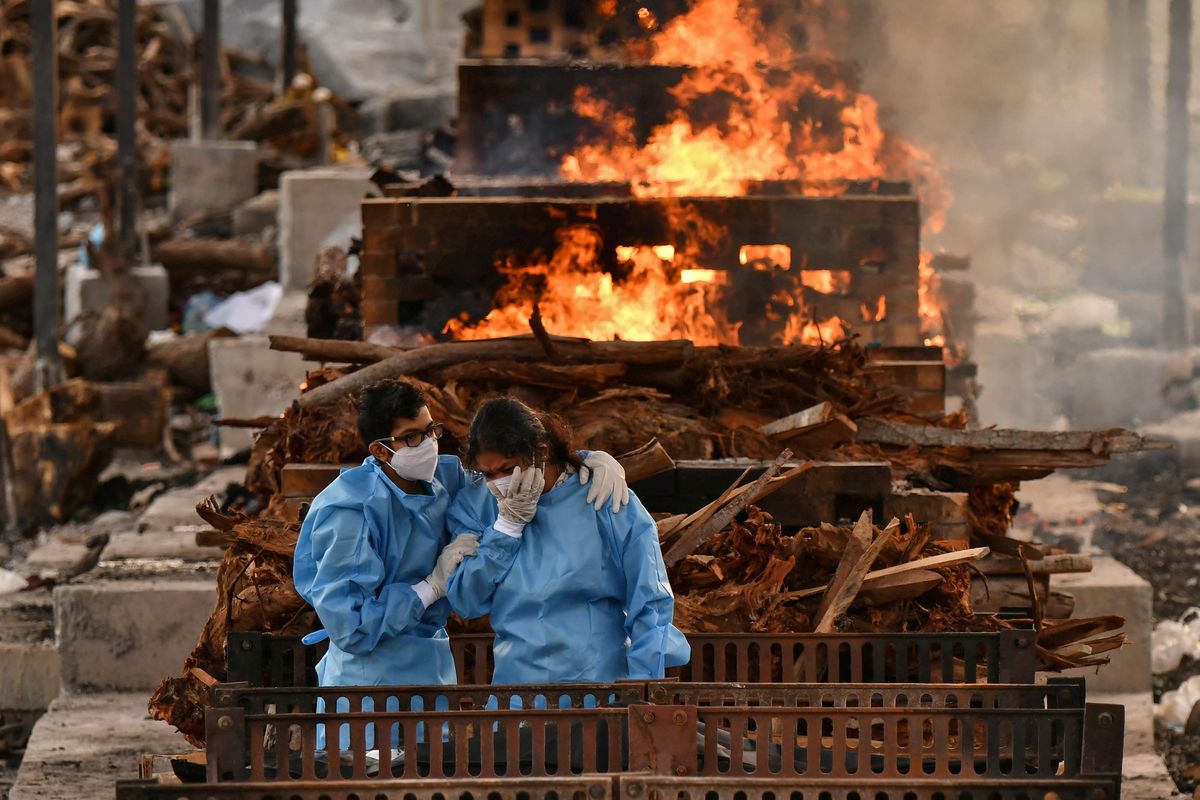 4,000: For the second consecutive day, India reported more than 4,000 daily deaths from COVID. This comes as India is grappling with massive vaccine shortages and is now doling out the second AstraZeneca shot 16 weeks after the first one to make up for shortfalls.
---
1.25 million: About half of all US farmworkers — 1.25 million people — are undocumented migrants, mostly from Mexico. But many of these people, who are earning minimum wage with no benefits while keeping the American agricultural system running, are mostly struggling to feed their own families, according to a new Guardian investigation.
5 million: Colonial Pipeline, the largest oil pipeline in the US, reportedly paid $5 million in ransom to cyber criminals who took its system offline for close to a week, Bloomberg reports. This revelation comes after the company said it had no plans to pay the hackers and was working to restore its operations via a backup system.
213 million:
Patrick Soon-Shiong, a South African-born Asian American, has
pledged
$213 million to help fast-track vaccine production in South Africa. The entire continent of Africa is currently
relying
on vaccine imports, and only 2 percent of all doses administered globally have been in African countries.