Hard Numbers: GOP hush-hush, al-Aqsa tensions flare, Iran-Saudi thaw gets real, still inking at 106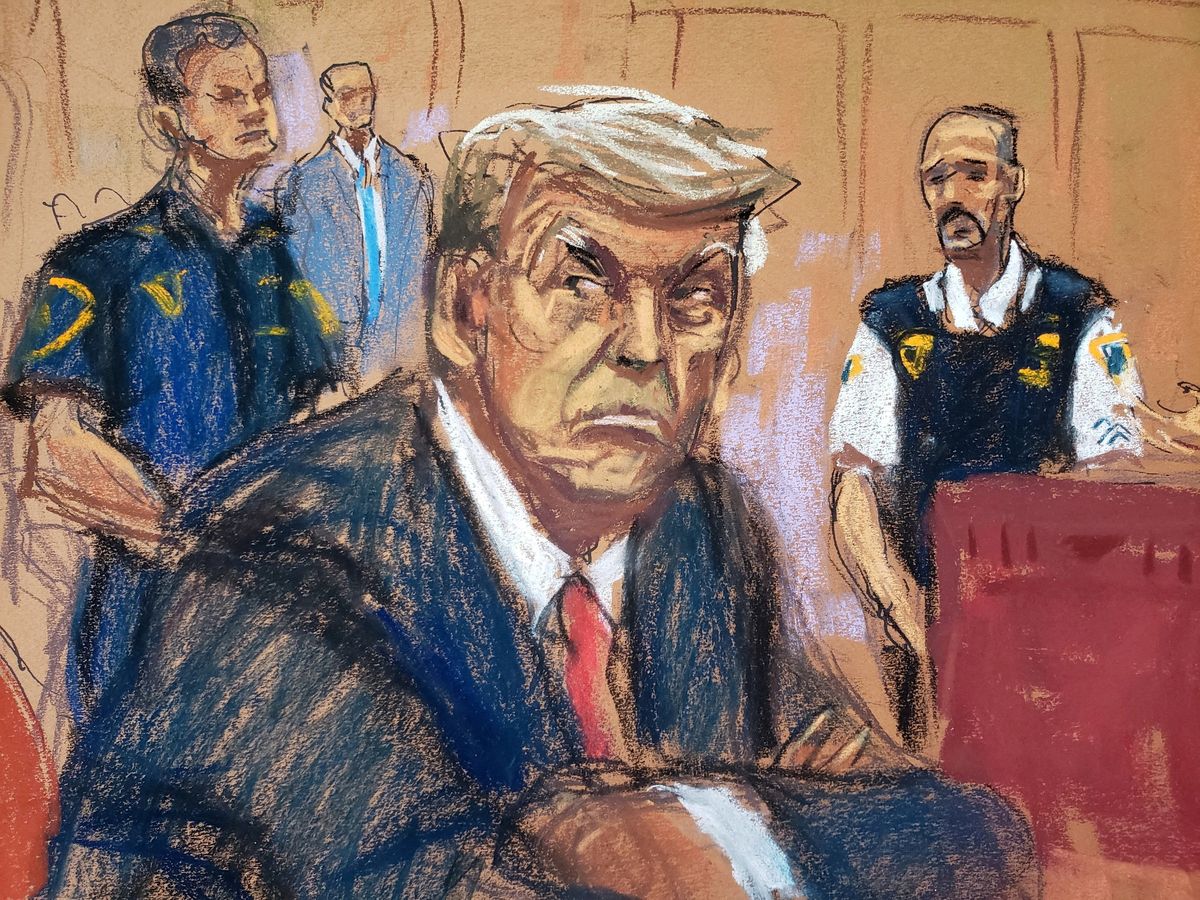 REUTERS/Jane Rosenberg
57: Hush hush! According to a new Economist/YouGov poll released after the indictment of former US President Donald Trump, 57% of Republicans believe that failing to report spending campaign cash on hush-money payments is a crime. That's down from 76% in early March, as largely conservative media have questioned the legal basis and political motivations for the charges against Trump.
---
7: On Thursday, the foreign ministers of Iran and Saudi Arabia met in China for the first time in over 7 years, agreeing to resume diplomatic ties and reopen embassies. For more on the geopolitics behind the Iran-Saudi détente — and Beijing's role in helping the two Middle East rivals patch things up — read our primer here.
350: Israeli police arrested at least 350 Palestinians during a pre-dawn raid on the al-Aqsa Mosque complex in Jerusalem on Tuesday. Authorities say militants had barricaded themselves inside the complex ahead of Passover, when Jewish worshippers will enter the site. Palestinians responded to a second raid Wednesday with rockets from the Gaza Strip, two years after Israel and Hamas fought a brief war that started over violence related to access to the holy site.
106:
Whang-Od, an Indigenous tattoo artist in the Philippines, is the oldest person to be
featured
on the cover of Vogue magazine. The 106-year-old Whang-Od is famous for being one of the last people alive who performs
batok
, the traditional art of tattooing by hand in the mountainous Kalinga region.