Hard Numbers: Indigenous land protests in Brazil, dirty Thai cops, Iran's new cabinet, Italian euthanasia vote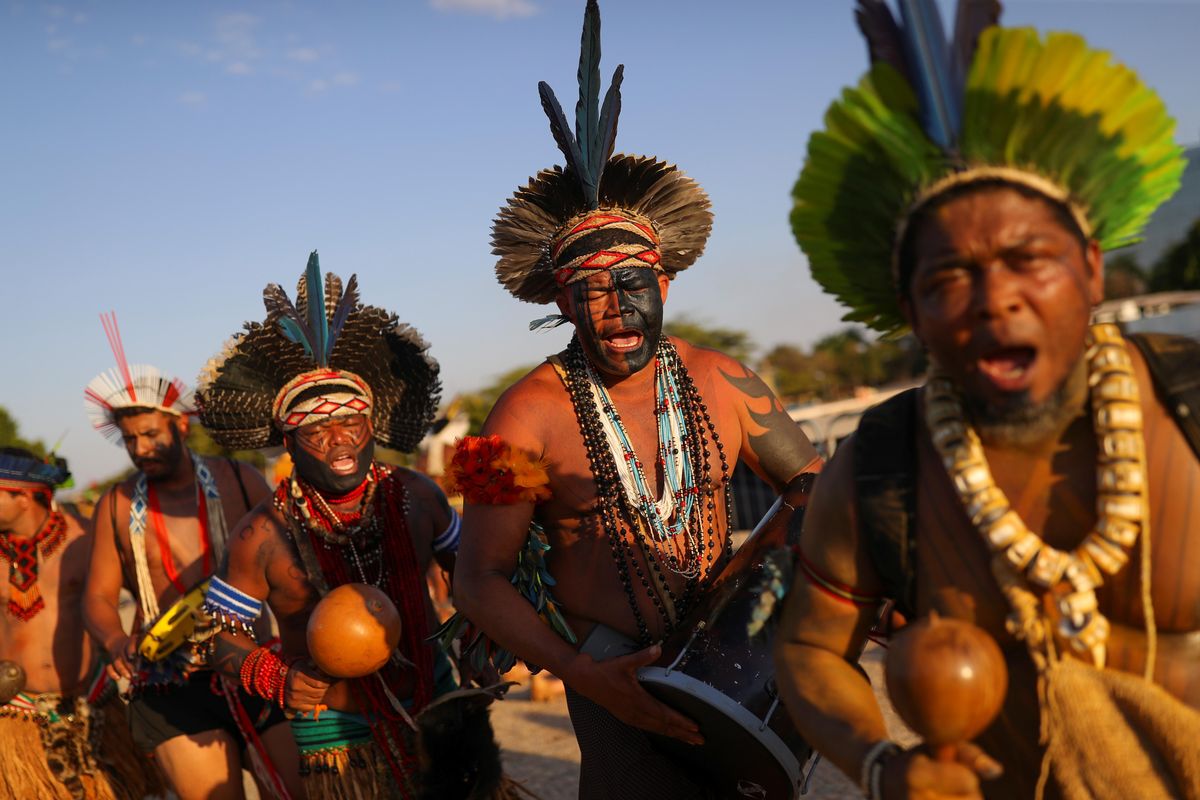 REUTERS/Amanda Perobelli
6,000: Around 6,000 Indigenous Brazilians are protesting in front of the Supreme Court ahead of an expected ruling on whether Indigenous people in Santa Catarina state have a legal claim to their ancestral territory even if they didn't occupy all of that land in October 1988, when Brazil's democratic constitution was signed.
---
3 million: Thai police are hunting down the alleged ringleader of a gang of corrupt cops accused of killing a drug dealer they were shaking down for cash while in custody. The suspect, a lowly Bangkok police lieutenant, is believed to own a collection of 29 luxury sports cars worth $3 million.
19: Iran's parliament has approved all but one of new President Ebrahim Raisi's 19 cabinet picks (only his nominee for education minister was rejected). Half of Raisi's ministers are considered hardliners and many, like the president himself, are under US sanctions. All are men.
750,000: Italy will hold a referendum on legalizing euthanasia after advocates of ending the ban on assisted suicide got the 750,000 signatures they needed to hold a plebiscite. If the referendum passes, Italy will become the fifth EU member state to fully legalize euthanasia after Belgium, Luxembourg, the Netherlands, and Spain.