Hard Numbers: Japanese WW2 shrine visit, UAE shortens workweek, Ethiopian vigilantes, no vax no vote in Latvia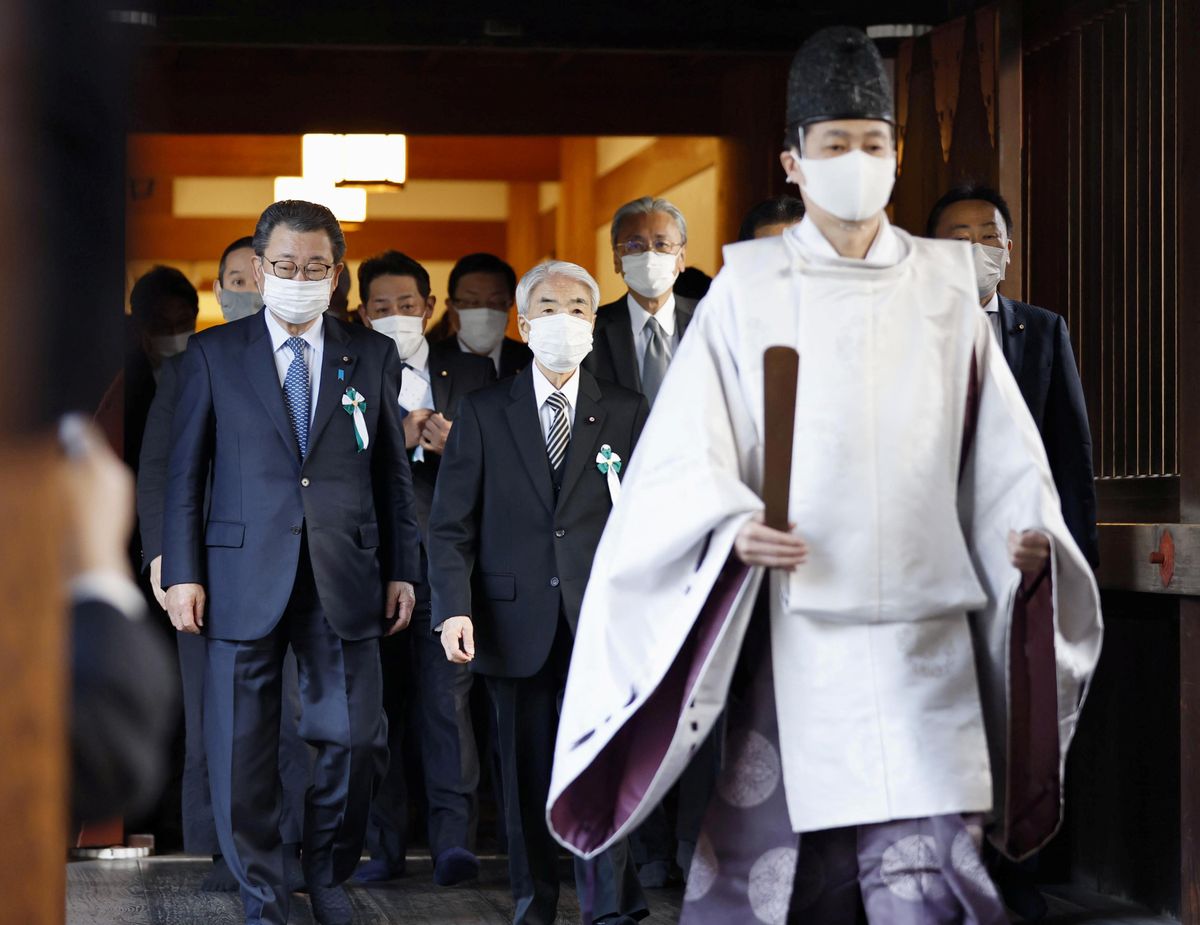 Kyodo/via REUTERS
100: Some 100 Japanese lawmakers and cabinet members visited on Tuesday the controversial Yasukuni shrine in Tokyo for the first time in two years. The visit was met with the usual outrage from China and South Korea because Japanese World War II war criminals are buried there.
---
4.5: The United Arab Emirates is the world's first country to ditch the 5-day workweek — by switching to a 4.5-day weekly schedule in order to do more international business. Emirati public-sector workers will only clock in half a day on Friday, a holy day for Islam, and take the full Saturday and Sunday off.
200,000: An estimated 200,000 young residents of Addis Ababa have joined vigilante groups to help defend the Ethiopian capital against rebels from the Tigrayan People's Liberation Front. PM Abiy Ahmed has called on all able civilians to take up arms to halt the TPLF's advance in the year-long conflict.
3:
Three Latvian MPs were
suspended
from voting in parliament and had their pay docked for refusing to get a COVID jab. Lawmakers are required to show proof of vaccination, recovery, or medical exemption before entering the building.