Hard Numbers: Myanmar protesters threatened, new WTO chief, Chad deploys Sahel troops, Peru officials jump vaccine queue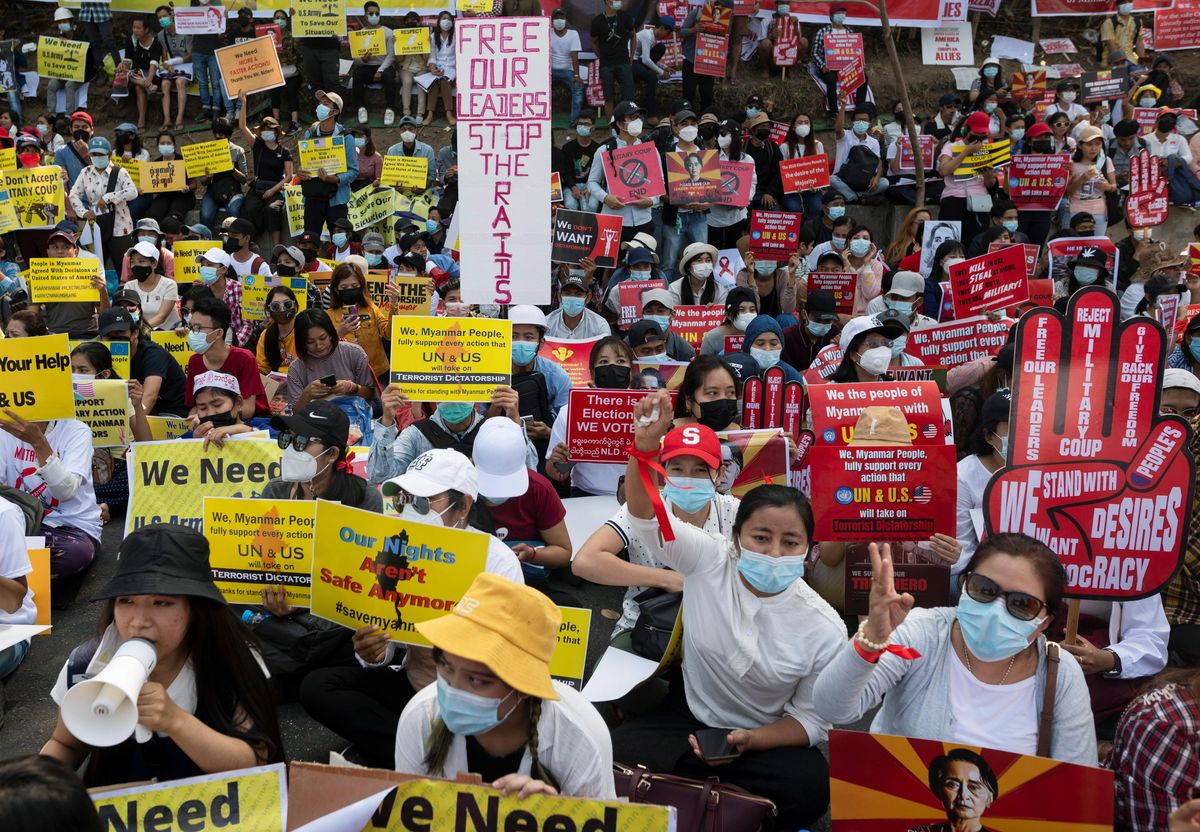 Reuters
20: Myanmar's junta has threatened anti-coup protesters with up to 20 years in prison if they continue to incite "hatred and contempt" against the generals. In its bid to stop the rallies, which erupted after its coup against the democratically elected government, the military has deployed armored vehicles in major cities and cut off the internet.
---
164: All 164 member countries of the World Trade Organization voted on Monday to appoint Dr. Ngozi Okonjo-Iweala as the new director-general. Okonjo-Iweala — a former Nigerian finance minister — is the first woman and African to lead the WTO, and her tenure begins at a crucial time for the organization, which faces growing pandemic-fueled protectionism and rising trade tensions between China and Western nations.
1,200: Chad will deploy 1,200 soldiers to fight a jihadist insurgency in the border zone between Burkina Faso, Mali, and Niger. Chadian President Idriss Deby is putting pressure on other Sahel countries to strengthen the so-called Sahel G5 Joint Force regional military contingency to offset a possible troop drawdown by former colonial power France, which Paris now says will not take place immediately.
487:
The Peruvian government
acknowledged
that 487 current and former officials used their positions of power to jump the queue and get early COVID vaccinations intended for Peru's healthcare workers. The scandal has hit former president Martín Vizcarra, who confirmed getting the jab before he was
impeached
last November, an episode that plunged the country into its current
political crisis
.