Hard Numbers: Myanmar's COVID crises, British economy's rebound, Sierra Leone abolishes capital punishment, Iranian forces target thirsty protesters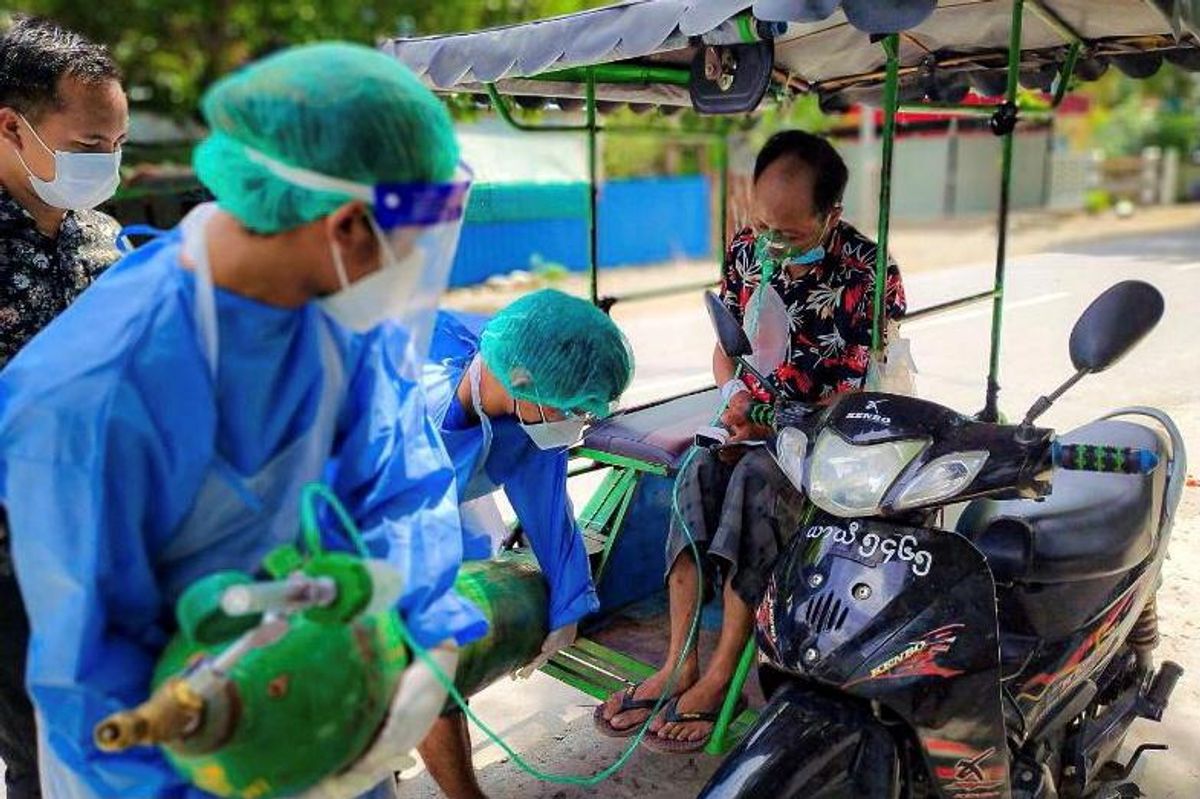 7,100: As a third COVID wave ravages Myanmar, the death toll has now risen above 7,100, a gross undercount because that total includes only those who died in hospitals. Myanmar, which has one of the weakest healthcare systems in Asia, is also dealing with a vaccine hesitancy problem: people are rejecting shots because they see vaccination as validation of the military, which overthrew the democratically elected government earlier this year.
---
80: Bolstered by a speedy vaccine rollout and increased consumer spending after nearly 18 months of lockdowns, the British economy is now growing at its fastest rate in 80 years. After shrinking by almost 10 percent in 2020, the worst performance of any G7 country, the boom is largely attributed to an increase in leisure and recreational services, economists say.
23: The West African country of Sierra Leone is set to become the 23rd African state to abolish the death penalty after the measure was approved by lawmakers. Since 1998, more than 80 people have been sentenced to death in Sierra Leone.
8:
At least
8 people
have been killed by Iranian security forces since protests broke out in the province of Khuzestan over water shortages in the country's southwest. "Shooting and arresting people will simply add to the anger and desperation," the
UN human rights chief
said.