Hard Numbers: Hiroshima's delicacies, Italy's first world problems, Durham's report, Russia's military spending, Rudy's alleged pardons grift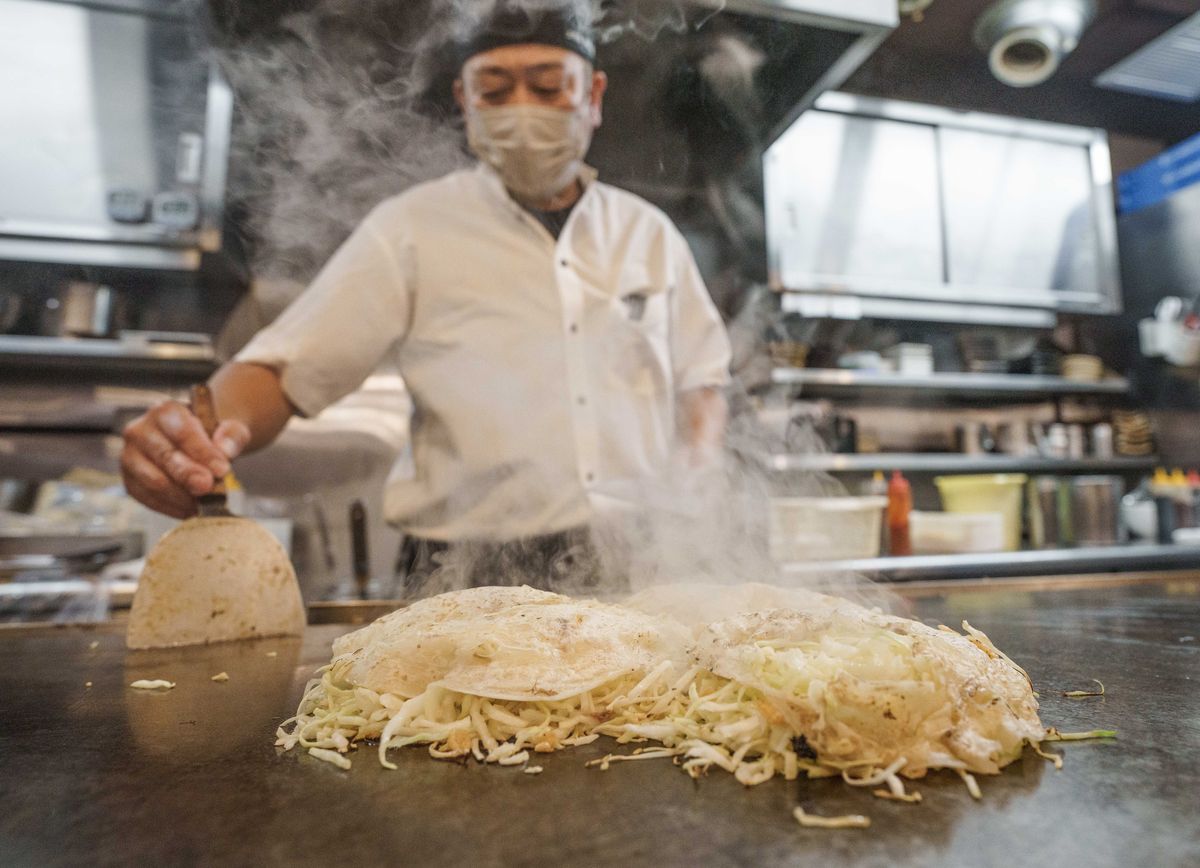 REUTERS
800: Ahead of the G-7 summit later this week in Hiroshima, Japan, some 800 restaurants specializing in a local comfort food known as okonomiyaki are hoping to make a global splash. Okonomiyaki, which means "cooked as you like it," is a savory pancake-shaped delicacy usually made with cabbage, noodles, batter, and meat. But locals are cooking up special editions for foreign dignitaries, including a sauerkraut one for the Germans, a carbonara one for the Italians, and a burger stuffed one for the Americans. Not all locals approve.
---
306: The FBI rushed its investigation of ties between Russia and Donald Trump's 2016 campaign to win the White House, according to Special Counsel Robert Durham. In a 306-page report, Durham says that the Feds pursued leads based on uncorroborated evidence and showed bias in their probe — although they did not commit the "crime of the century" that Trump often cites.
200 billion: Who among us has not struggled to spend 200 billion Euros? Just two years after receiving that amount in EU COVID relief funds, Italy can't figure out how to make good use of it all by the 2026 deadline. About a third of it is earmarked for infrastructure and public health investment, but the rest is flowing to local governments that are trying to spend it on, say, artificial ski slopes, horseracing tracks, or — cheers to this last one — a grappa museum. Senior government officials now say they'll overhaul how the money is allocated and spent.
282: Russia's military spending soared 282% in just the first two months of 2023 to $26 billion. That's about 40% of the Kremlin's planned military spending for all of 2023. Meanwhile, Russia is already suffering a budget deficit of about $40 billion for this year, as Moscow continues to finance its invasion of Ukraine amid falling energy revenues.
2 million:
A female ex-employee of Rudy Giuliani
is suing
the former New York City mayor and lawyer to Donald Trump for sexual assault and workplace harassment. According to the lawsuit, Giuliani once told the plaintiff that he was selling federal pardons for $2 million a pop, which he and Trump would split.