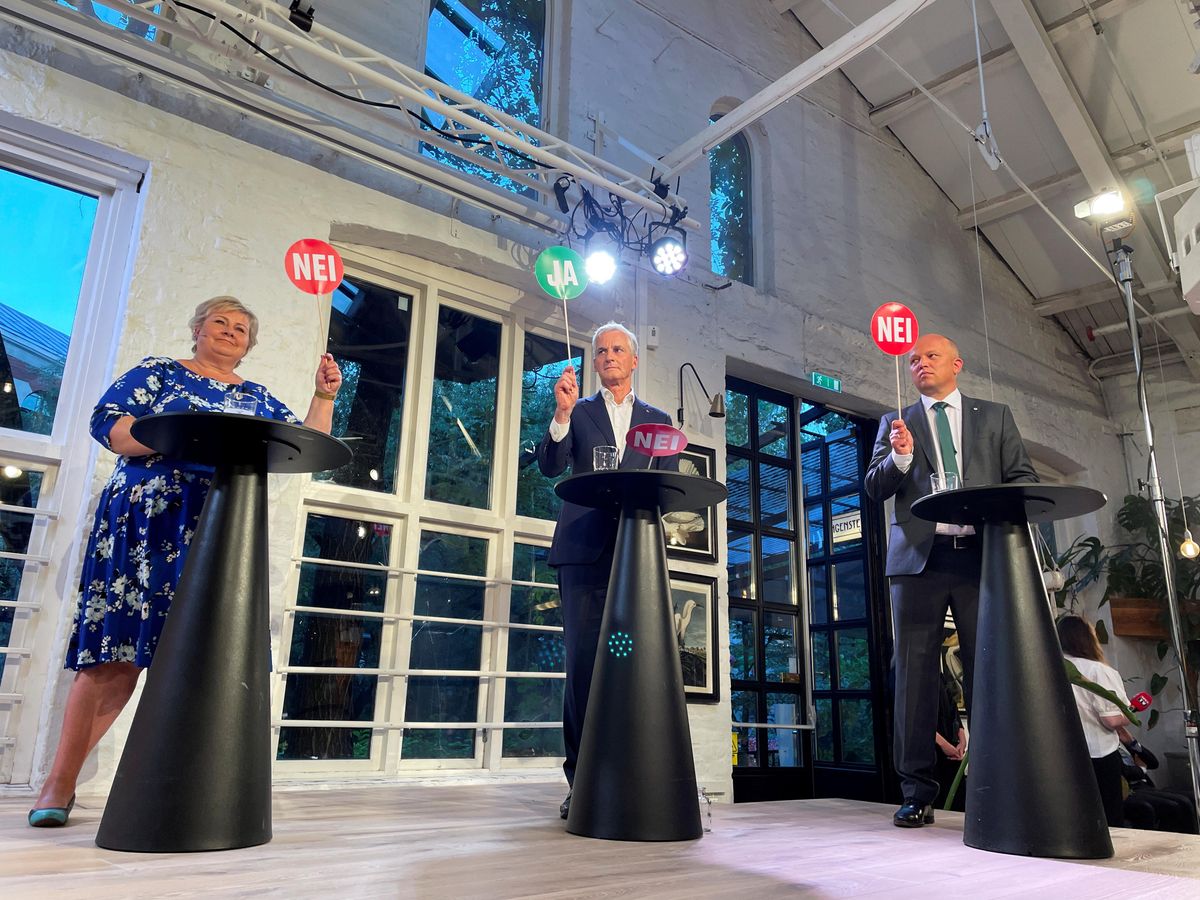 100: According to preliminary results after Norwegians headed to the polls Monday (93 percent of the vote counted), the Labor Party and its left-wing bloc are set to win around 100 out of 169 parliamentary seats, booting out the incumbent center-right government of Erna Solberg after eight years in power. (Read GZERO Media's recent recap of what's at stake in Norway's election.)
---
10: Israel's Prime Minister Naftali Bennett met with Egyptian President Abdel Fattah al-Sisi in Egypt Monday, the first official trip taken by an Israeli PM to that country in 10 years. One big item on the agenda is the Gaza Strip, where Egypt brokered a ceasefire between Israel and Hamas in May, as well as the reopening of the Sinai border crossing with Israel after COVID-related lockdowns.
227: At least 227 environmental activists and "land defenders" around the world were killed in 2020, the highest annual number on record, according to a new NGO report. Most of the attacks on these activists — who protect natural reserves from resource exploitation like logging and mining — took place in Colombia, followed by Mexico and the Philippines.
1.1 billion: Crisis-ridden Lebanon will receive $1.1billion from the International Monetary Fund after the recent formation of a new government headed by billionaire prime minister Najib Mikati (some of the funds had already been allocated years before). This will give Beirut a much-needed cash infusion amid its worst economic crisis in over a decade. But many analysts say that Lebanon still hasn't rooted out political corruption and cronyism, a development that's needed to move the country forward.