Hard Numbers: Poles heart the EU, Lebanon goes dark, Bolsonaro supports period poverty, Russia's gas leverage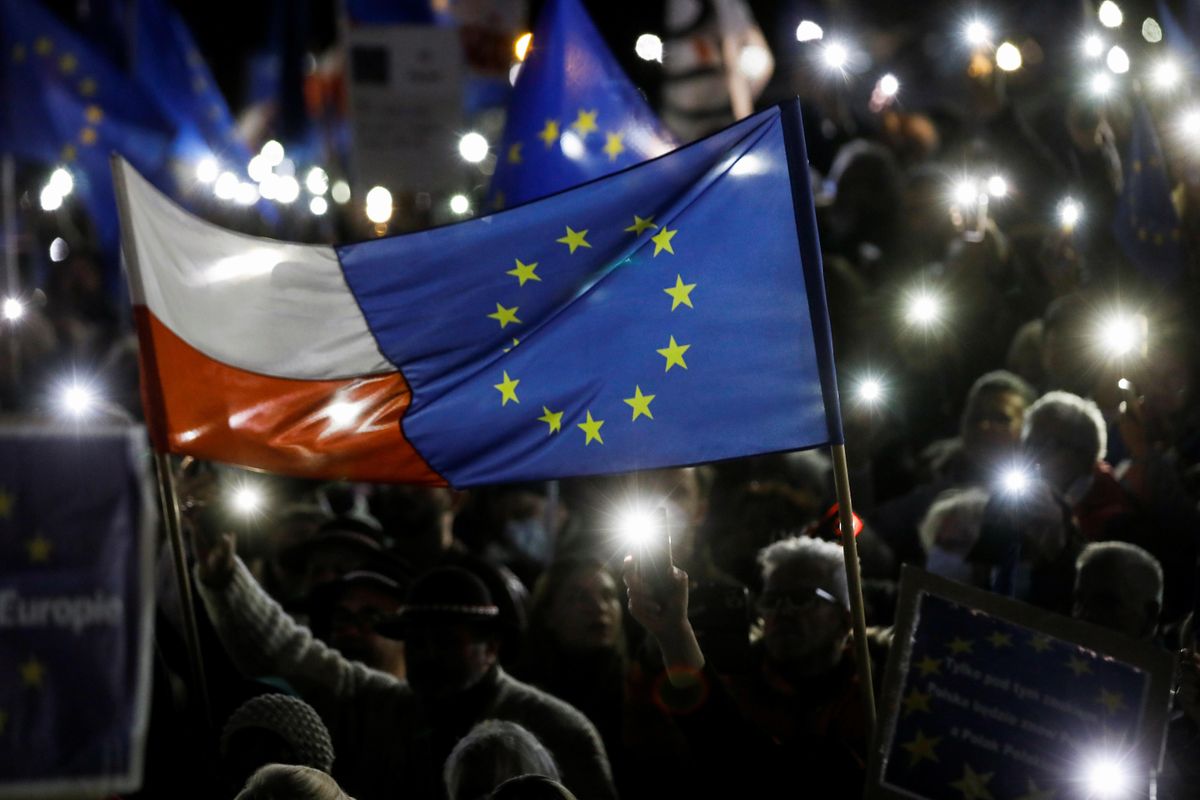 100: Protesters gathered in more than 100 towns and cities across Poland to voice support for the European Union after a Polish court ruled that national legislation takes precedence over EU law in many cases. This challenge to the EU's authority comes amid a deepening rift between Poland and the European Commission over issues that include judicial independence and LGBTQ rights.

---
35: As Europe grapples with massive fuel shortages, Moscow has warned the EU, which gets some 35 percent of its gas from Russia, to repair diplomatic ties with the Kremlin in order to avoid further gas shortages and price hikes. Russia said it would be willing to take actions that curb skyrocketing prices if the bloc stopped treating it as an "adversary."
100 million: Crisis-ridden Lebanon was plunged into darkness this weekend when its decrepit power grid ran out of fuel. The government says it will dole out $100 million to import fuel, which Beirut has struggled to do in recent years as the national currency has shed 90 percent of its value since 2019. Most Lebanese now use private generators and buy fuel on the black market.
5.6 million: Brazil's far-right President Jair Bolsonaro has blocked legislation that would have provided free sanitary pads and tampons to 5.6 million disadvantaged Brazilian women and girls. Menstrual poverty (lack of access to sanitary products and bathrooms) is a massive problem in Brazil that causes 25 percent of girls to miss school.