Hard Numbers: South Korean tragedy, US political violence, deadly Somali blast, German frugality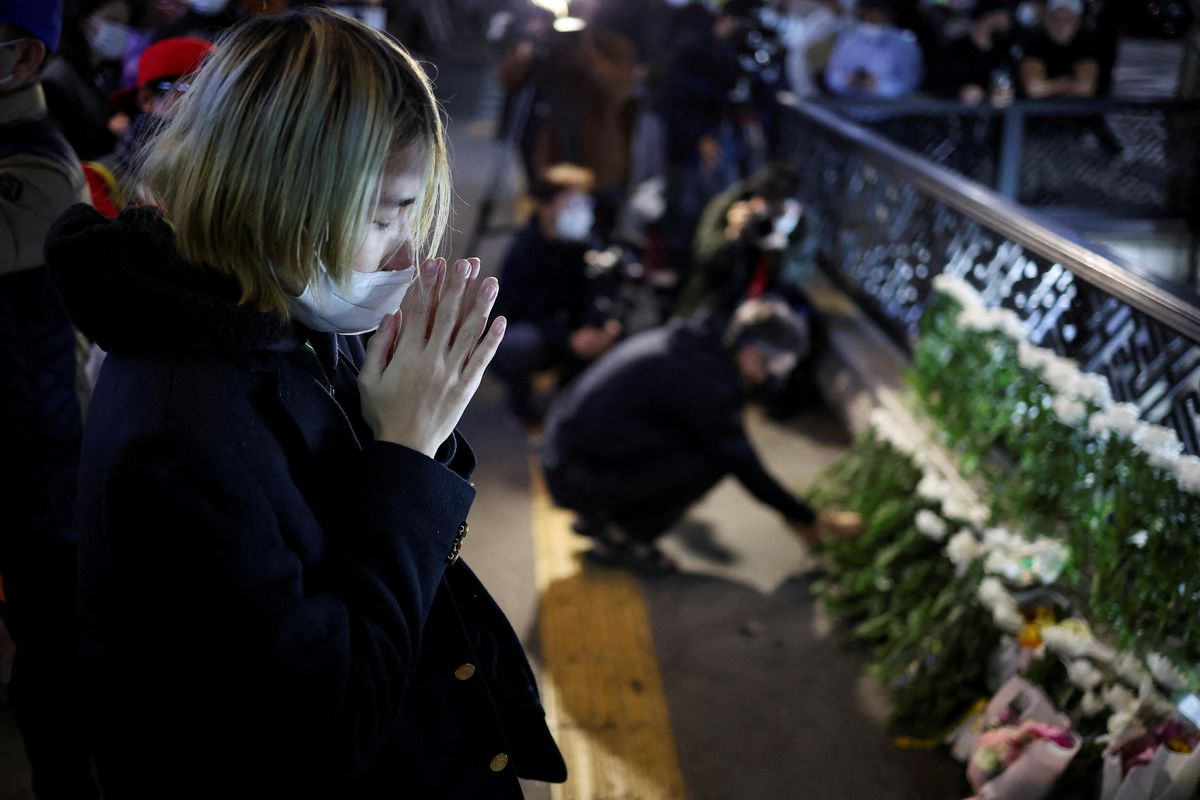 REUTERS/Kim Hong-ji
153: At least 153 people — including two Americans and 18 other foreign nationals — died Saturday in a crowd surge at popular Halloween celebrations in Seoul. A 100,000-strong crowd had gathered in the Itaewon neighborhood of South Korea's capital for the country's biggest outdoor Halloween celebrations since the pandemic began. US President Joe Biden tweeted to share his condolences, while President Yoon Suk Yeol declared a week of mourning and launched an investigation into the tragedy.
---
9,625: The husband of US House Speaker Nancy Pelosi was attacked by an assailant armed with a hammer on Friday, raising alarm bells about political violence ahead of midterm elections on Nov. 8. The number of recorded threats against members of Congress has jumped more than tenfold since 2016, with 9,625 threats reported last year alone.
100: At least 100 people died Sunday when two car bombs exploded in Somalia's capital, Mogadishu. President Hassan Sheikh Mohamud blamed the blasts on al-Shabab, a terror group affiliated with al-Qaida whose former spokesman is now a cabinet minister.
2.89:
Germany's finance minister has
rejected
issuing common EU debt to cover rising energy costs because higher ECB interest rates make it cheaper for (some) individual countries to borrow on their own. Hmmm. The borrowing cost for a 10-year EU bond is now 2.89%, higher than Germany's but much lower than in Italy or Spain.
This comes to you from the Signal newsletter team of GZERO Media. Sign up today.