Hard Numbers: Turkish minimum wage, Chilean presidential dead heat, no North Korean laughs, Brazilian pols slug it out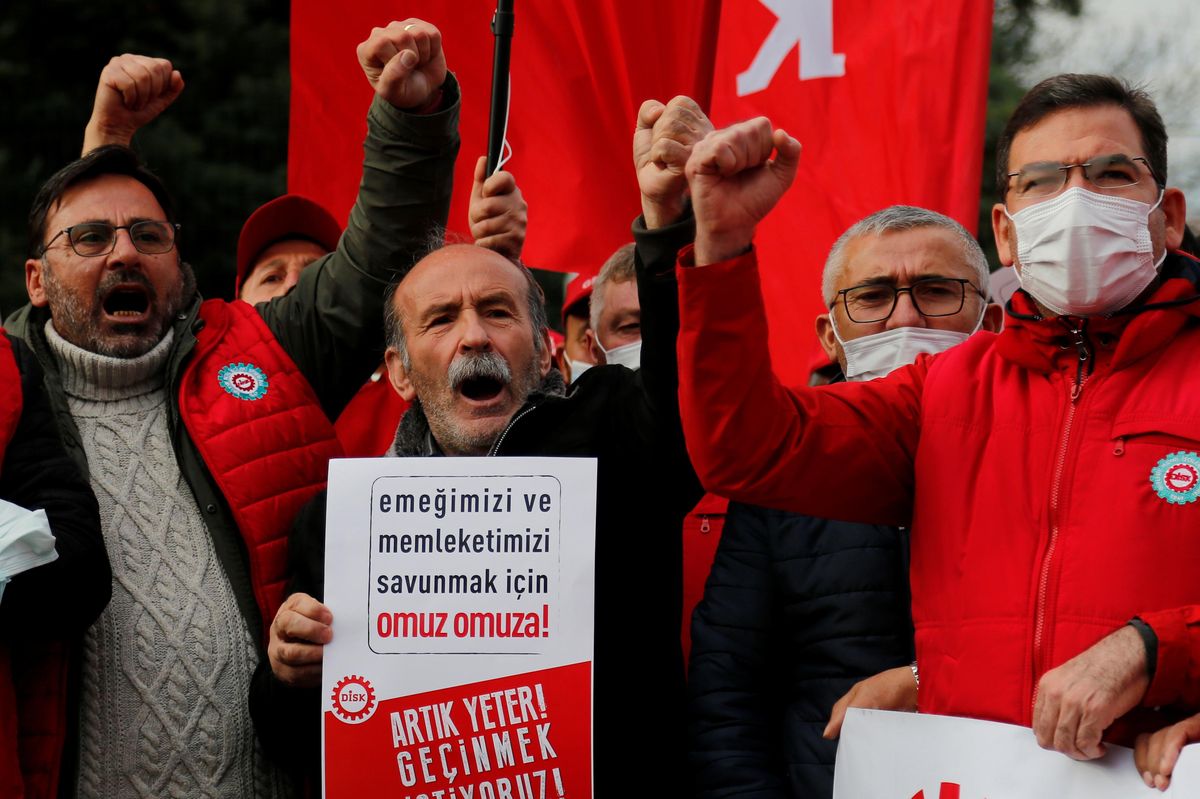 REUTERS/Cagla Gurdogan
50: Turkey has raised the minimum wage by a whopping 50 percent to combat sky-high inflation and a crashing lira. At the same time, since September the central bank has cut interest rates five times — the exact opposite of what economists usually recommend doing when prices soar.
---
0.1: Ahead of Sunday's ultra-polarized election, Chilean presidential candidates Gabriel Boric and José Antonio Kast are virtually tied in the polls. The leftist Boric leads the far-right Kast by just 0.1 percentage points.
10: Starting Friday, there will be no laughing, drinking, or shopping for groceries in North Korea for 10 days to mark the 10th anniversary of the death of Kim Jong Il, father of current Supreme Leader Kim Jong Il. Anyone caught violating the ban will be treated as an "ideological criminal."
2:
Two Brazilian politicians — the mayor and a former city councilor from the northern city of Borba — took a dispute over a local waterpark
into an MMA ring
. The mayor, who live-streamed the fight on his official Facebook account, won after three rounds.