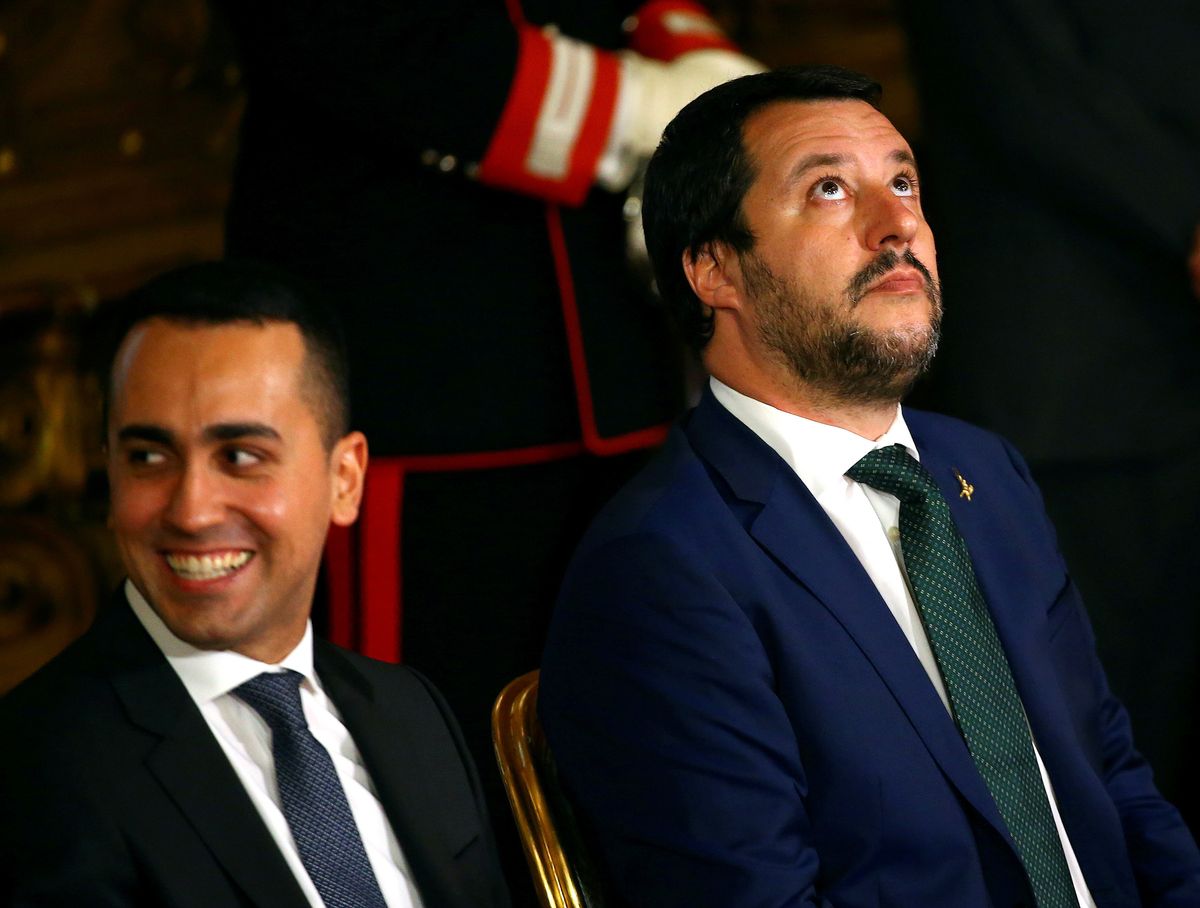 What is Italy's Deputy PM doing in Paris, and why did France just recall its ambassador from Rome?

"The winds of change have crossed the Alps." So said Italy's populist prime minister, Luigi Di Maio, this week after meeting with representatives of the French protest movement known as the "gilets jaunes."
---

Di Maio told reporters that his party and the French protesters share "many common positions and values that focus on the battles for citizens, social rights, direct democracy and the environment." The French government's reaction was predictably harsh: "This new provocation is not acceptable between neighboring countries and partners in the European Union."

This is just the latest point of contention between the Italian and French governments. In recent months:
Italy's Interior Minister, Matteo Salvini, has pushed back several times against French criticism of his country's refusal to accept ships carrying Middle Eastern refugees. Last month, Salvini charged that "In Libya, France has no interest in stabilizing the situation, probably because it has oil interests that are opposed to those of Italy."
Di Maio went further: "If people are leaving Africa today it is because some European countries, led by France, have never stopped colonizing tens of African states."
An Italian lawmaker extended the feud into the cultural arena this week by suggesting her government cancel the loan of paintings and drawings by Leonardo da Vinci scheduled for exhibition in Paris. "Leonardo is Italian," she reminded reporters. "He only died in France."
Much of the Italian criticism is focused directly on French President Emmanuel Macron. "I don't take lessons on humanity and generosity from Macron," Salvini said recently. He has also blamed the French president's policies for the "gilets jaunes" protests. "Macron reduced taxes for the very well-off and increased them for those less well off," Salvini explained.
How did France explain its decision to recall its ambassador from Rome? "For several months France has been the subject of repeated accusations, unfounded attacks and outlandish claims," explained the French foreign ministry.
What's happening here? Perhaps Italian officials are simply stung by Macron's criticism of its immigration policies and want to signal they won't be pushed around. But there may also be a more sophisticated political calculation at work.

Both parties in Italy's coalition government—Di Maio's Five Star Movement and Salvini's Lega—rouse crowds and win votes with noisy attacks on the EU. Last year, a high-profile standoff with the EU over Italy's national budget ended with an embarrassing Italian retreat.

Maybe, beyond their personal dislike for Macron, Di Maio and Salvini now see an opportunity to score points at the EU's expense by avoiding direct confrontation with Brussels in favor of political attacks on the man most closely associated with support for centralized European power.

Irony alert: Di Maio and Salvini are hoping to strengthen the role of populists with wins in May's elections for the European Parliament. But if they're also hoping to weaken (the already unpopular) Macron at home, support for the "gilets jaunes" might not be the smartest way of doing it. These protesters are pulling support away from France's far-right and far-left, and their movement has already splintered into five separate political parties. You can't punish a president by fragmenting his opposition.