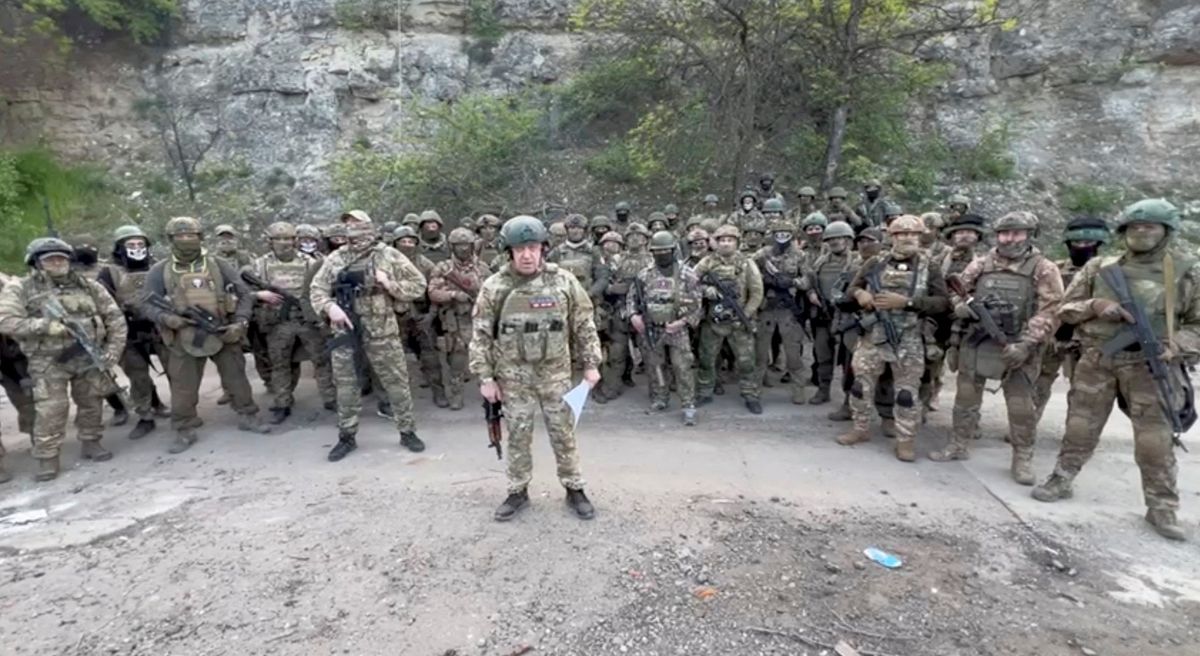 REUTERS
Last Friday, Yevgeny Prigozhin, the volatile and violent head of the Wagner Group private military force, announced he was pulling his fighters from the Ukrainian town of Bakhmut because Russia's incompetent Defense Ministry wasn't providing the ammunition his boys needed to take the city. He illustrated his point with a video that showed him walking among the corpses of many of his fighters.
---
On Saturday, he welcomed a promise from Ramzan Kadyrov, the volatile and violent head of a Chechen force fighting for Russia, that Kadyrov's fighters would replace Prigozhin's troops in Bakhmut.

On Sunday, Prigozhin claimed that Russia's defense ministry had relented and would send all the ammo and supplies he needed.
On Tuesday, he claimed he had received another letter from Russia's Defense Ministry that included threats to charge his mercenaries with treason if they withdrew from Bakhmut. He also said that Russian army soldiers were fleeing their positions in Bakhmut, thanks mainly to the "absolute stupidity" of their commanders.
And now, he may really have gone too far. In a recorded audio tirade on Tuesday, Prigozhin wondered aloud: "Can we win this war if … it turns out this grandfather is a complete dickhead?" Is grandfather a reference to Vladimir Putin? At least one respected scholar thinks it might be.
What does it all mean? At the very least, it means there are warlords in Ukraine who feel free to publicly blackmail and humiliate Russia's military leadership. It may also mean that in anticipation of a forceful Ukrainian counteroffensive in the coming weeks, some leaders are looking for scapegoats to avoid blame for what happens next.