AMERICA'S CRUDE DREAMS ON IRAN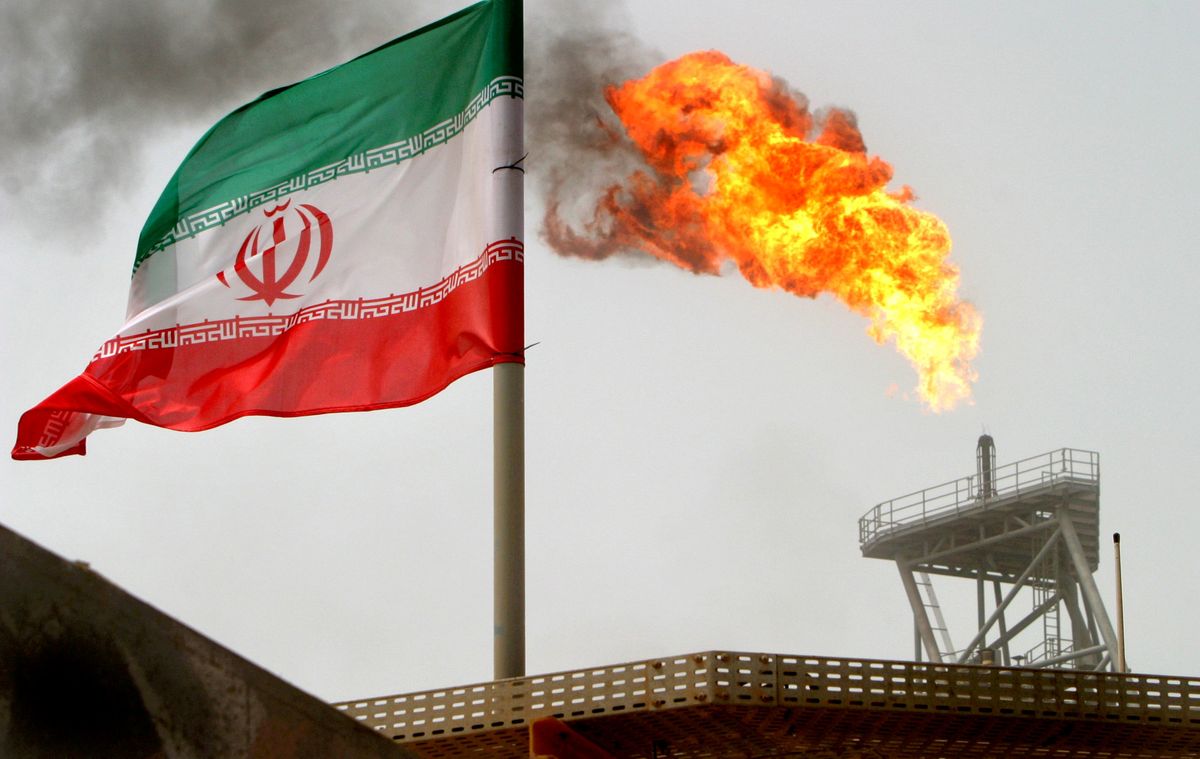 Yesterday, the US officially reimposed crippling sanctions on Iran's energy and shipping sectors as a part of Trump's "maximal pressure" campaign against the regime in Tehran. The White House granted temporary waivers to eight friendly countries that import large amounts of Iranian crude oil.
---
Iran's embattled President Rouhani responded by declaring that his country is in a "war situation." To underscore the point, he ordered the military to conduct preparatory drills – (though we are at a loss to understand how you can shoot down a sanction.)
Here's Gabe with some key questions as tensions between Washington and Tehran ratchet up:
Iran over a barrel? Crude oil accounts for about 70 percent of all Iranian exports and half of all government revenue. Over the past six months, Iranian oil exports have already dropped by more than a third, as countries slashed purchases rather than risk the ire of the Trump administration. The temporary waivers that the US granted give Tehran some breathing room for now, but there is no denying that an already-rattled Iranian economy is facing much more severe pain now.
Whom does this help inside Iran? President Trump's decision to leave the Iran nuclear deal, coupled with these crippling economic measures, have emboldened hardliners within the Islamic Republic who were always skeptical of any deal with the US, while weakening the reform-oriented elites like President Rouhani, who argued – against huge internal resistance – that the deal would bolster Iran's economy. One important question is whether reduced revenues will hurt the sweeping economic interests of the elite Iran Revolutionary Guard Corps, or perversely give them even more power because they can control the black markets that people turn to in heavily sanctioned economies. But what is virtually certain is that for the moment, the sanctions give hardliners the upper hand politically.
What's the US endgame? The Trump administration has a hefty list of demands for Iran: stop testing ballistic missiles, forswear any nuclear testing forever, stop (the very successful policy of) supporting Shiite militias and rebel groups across the Middle East.
As Trump and his advisers tell it, this is what they seek in any revised nuclear deal. But its hard to see a regime like Iran's, which has thrived on defying the West for almost forty years, giving ground on these issues under threats from Trump. That's all the more true since the sanctions are empowering precisely the hardliners who are least inclined to sit down with Uncle Sam. And it surely doesn't help that there is a deep suspicion within Tehran that what Trump and his hawkish advisers are really after is the collapse of the Islamic Republic altogether.