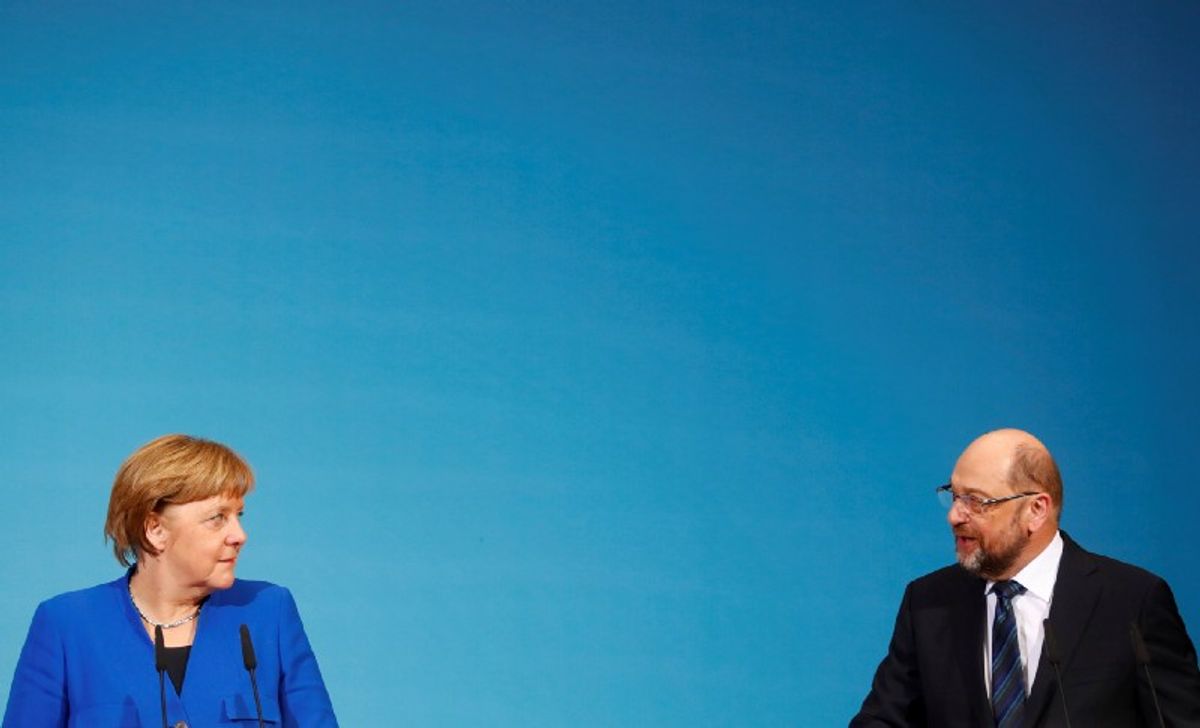 Late last week, Germany's two largest parties reached a preliminary agreement to form a new government, presenting a possible breakthrough in the country's worst political crisis in decades. While the agreement between Chancellor Merkel's CDU and the center-left SPD still faces serious hurdles, a successful deal would end an unusual period of uncertainty in German politics and create new momentum behind French-led efforts to further integrate Europe.
---
Two key questions to consider:
Would a new Grand Coalition be good for Germany? The country's two largest parties — the SPD and CDU — have held the reins of power in a so-called "Grand Coalition" for 8 of the past 12 years. Bringing the center-right and center-left together provides stability and consensus, but can they deliver on an ambitious agenda that will reverse the historic electoral gains of the country's far-right and renew faith in the value of the European project? A majority of Germans (55%) are skeptical.
What would another Grand Coalition mean for Europe? French President Emmanuel Macron has put forth a set of bold proposals to deepen European economic and financial integration by creating an EU finance minister and a joint budget for the eurozone, the bloc of 19 countries that use the euro as their currency. Macron can only succeed if he has a stable and willing partner in Berlin. While momentum has shifteddecidedly in his favor, time is of the essence–elections for the European parliament are slated for early 2019, and voters will want to see progress.
In 2017, the European Union dodged several existential crises that risked undermining the bloc's future–from the influx of millions of refugees from the Middle East and North Africa to the historic performance of the far-right candidate Marine Le Pen in France.
The Merkel-Macron axis represents a unique opportunity to push back against populist, anti-establishment parties and to demonstrate that the European Union can benefit all of its members. Progress depends on what happens next in its least expected source of instability–Germany.