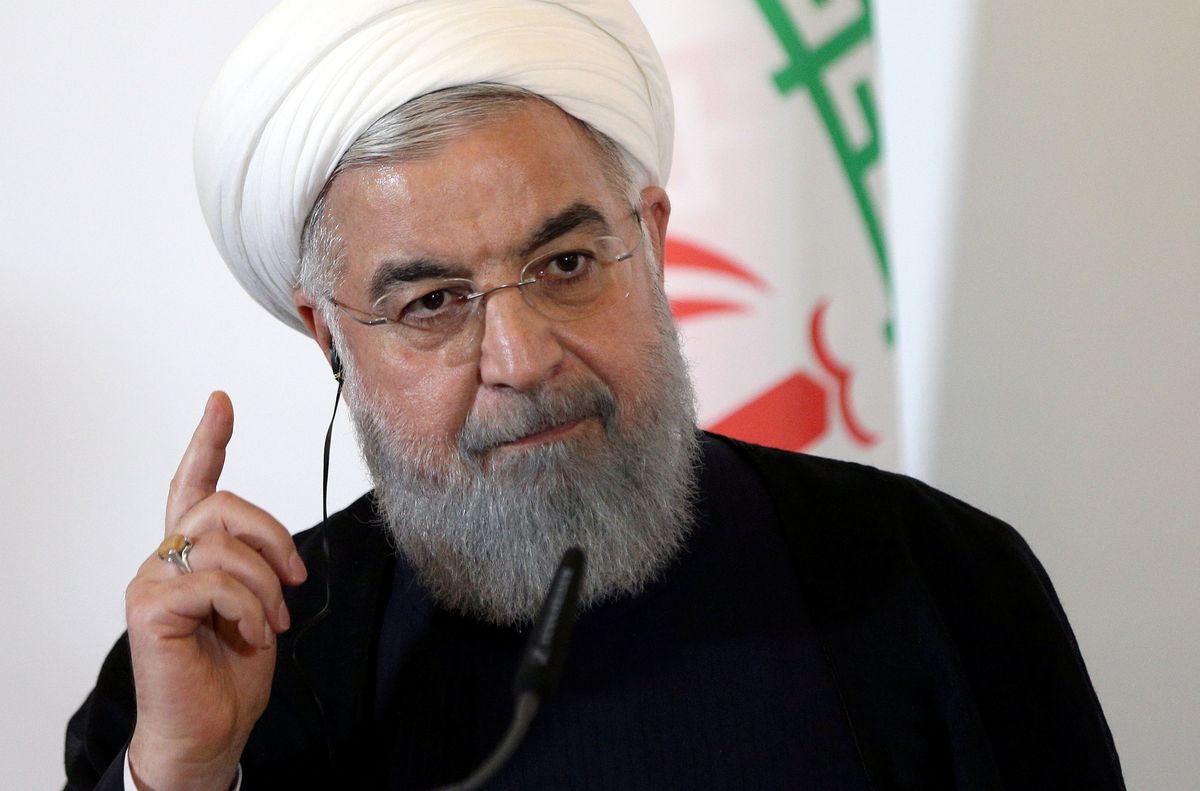 Early this morning the US government hit Iran with a raft of sanctions that make it illegal for companies to do any business with Iran involving precious metals, sovereign debt, airplanes, or cars. It also outlaws Iranian purchases of US banknotes and, for American lovers of Iranian pistachios and carpets, this is a very bad day – importing those is now forbidden again.
---
These sanctions, to refresh your memory, had been suspended under the 2015 Iran nuclear deal which President Trump ditched earlier this year.
Now they are back in place, and they'll contribute to an economic crisis that could see Iran's GDP shrink as much as 8% this year, a far cry from earlier expectations that fresh economic opportunities under the nuclear deal would boost growth. And greater pain awaits the Islamic Republic: in November, the US is set to reimpose a much harsher set of sanctions that target Iran's energy sector, which is crucial for the economy.
Is this economic pressure from the Trump administration the prelude to a breakthrough between Iran and the US? Don't bet on it.
First, Trump is demanding things that Tehran can't realistically give. Leaving aside President Trump's seemingly instinctive revulsion at anything that bears his predecessor's fingerprints, Washington's had three specific beefs with the Iran deal (which Tehran was adhering to, according to international inspectors and the US Defense Secretary): it expires; it allows Iran to test new ballistic missiles; and it doesn't stop Iran from supporting proxy fighters in Syria, Yemen, Lebanon, and Iraq.
Now, even if Tehran were willing to discuss the first two – which is somewhere between implausible and impossible -- the third would amount to a complete reorientation of Iran's foreign policy and an inconceivable humiliation for a regime that bases its legitimacy in large part on resisting the historic, and continuing, attempts by Washington to alter Iran's politics.
In short, there isn't a snowball's chance in Ahvaz of Iran agreeing to what Trump (along with the Saudis and the Israelis) would want. Moreover, why, Iran's president has already asked, should Tehran believe any commitments that Trump makes to a new deal after tearing up an old deal that was working?
Second, domestic pressures aren't going to change Iran's position. It's true that economic protests (a longstanding tradition in Iran) have recently intensified and taken on a political coloring, but the regime can still rely on loyal, efficient, and ruthless security services to keep things in check. What's more, sanctions by the US give the government a convenient, if certainly not inexhaustible, excuse for the economic crisis.
In short, unlike the Trump administration's other major foreign policy tangles, there is no conceivable exit from the deadlock with Iran right now. Trade spats with China and the EU can, in principle, be resolved with deftly-packaged concessions and proper massaging of the relevant ego(s), not least because in each of those cases, both sides have lots to lose if things truly go off the rails. With North Korea, meanwhile, Trump and Kim seem committed to reaching some accommodation, even if that means artfully redefining terms like "denuclearization." And even without a deal, the diplomacy can remain stalled indefinitely as both sides have already gotten a bit of what they want (Trump the pomp and splash, Kim the legitimacy and a fresh start with South Korea.)
But with Iran, there's no clear way out. In fact, all signs point to a sharper escalation of tensions between the US, its regional allies, and Iran… Want to guess one area where that might happen sooner rather than later? My pal Kevin Allison will have some thoughts on that in tomorrow's edition…