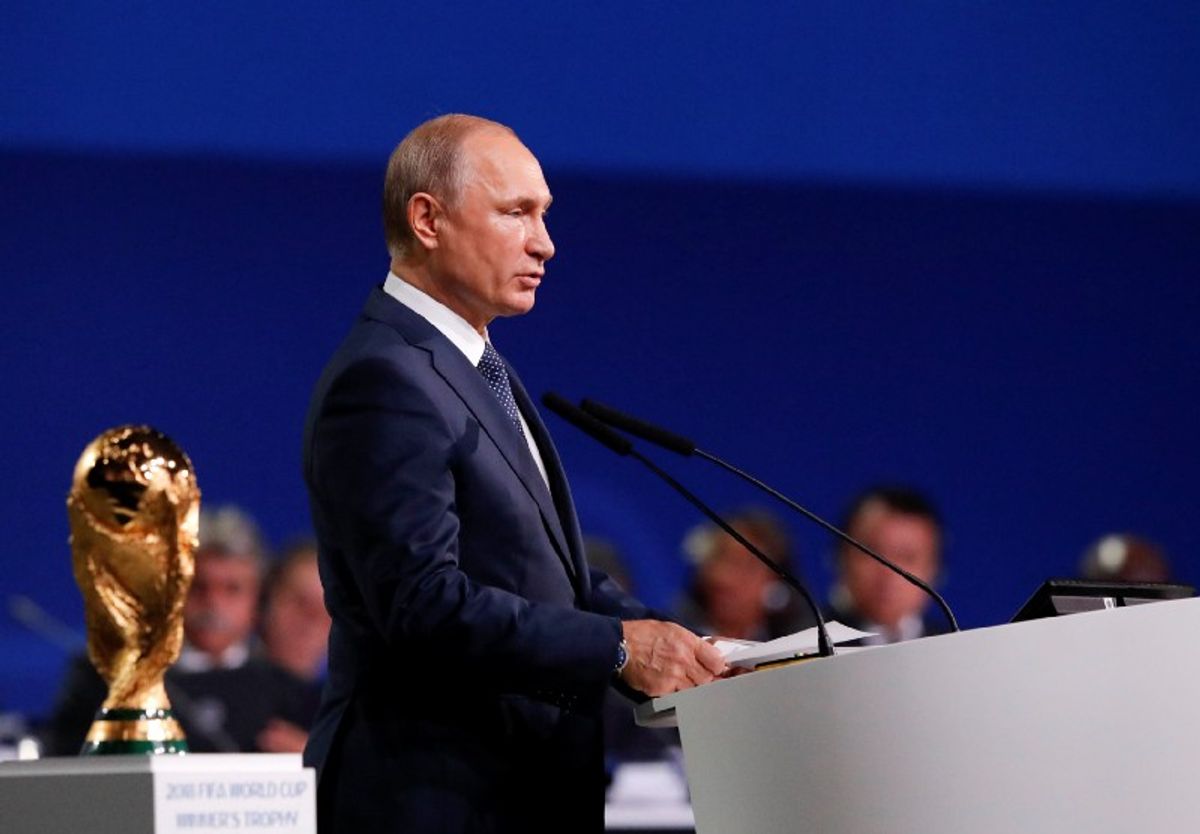 Since the World Cup began, the Russian team's goal differential has been +4 points. Over the same period, Russian President Vladimir Putin's approval rating has rung up a differential of… negative 14 points, according to Kremlin-connected pollster VTsIOM. His current rating of 63 percent nears his historic lows, sitting roughly where he was back in 2014, when Putin-fatigue and economic malaise had taken their toll until the invasion of Crimea sent his numbers soaring.
---
What's going on? Two weeks ago, the Russian government announced it would increase the pension age from 60 to 65 for men and 55 to 63 for women. The change was long overdue for an inefficient and underfunded system, but it sure wasn't popular. For one thing, life expectancy for Russian men born in the 1960s is 62 years — "we'll see our pensions — in the grave" read one choice poster at scattered anti-reform protests this weekend.
The pensions fiasco has hurt Putin's numbers badly for two reasons. The first is simple math: there are currently about 43 million pensioners in Russia — that's almost a third of the population. They have long been among the most stalwart Putin supporters, and he's just angered all of them in one go.
Second, a large part of Putin's appeal has always been the sense that he moved Russia beyond the troubles of the 1990s, when post-Soviet economic chaos reduced much of Russia — in particular elderly pensioners — to penury and humiliation. After a botched experiment with pension reforms in 2005 provoked huge mid-winter protests by old folks, the government swore off any further changes and plowed more and more money, unsustainably, into pensions. It took 13 more years for Putin to approve a bigger reform — and he only did it after his (third) re-election back in March was comfortably in the bag.
So what happens next? Putin has kept a low profile in recent days, opting not to turn up for the Russian teams stunning defeat of former world champs Spain on Sunday. Protests have so far been small, owing to some unusually thrilling World Cup soccer. But when the tournament euphoria wears off, Putin will have to confront the first serious challenge to his popularity in more than a decade. Who'll take the fall?