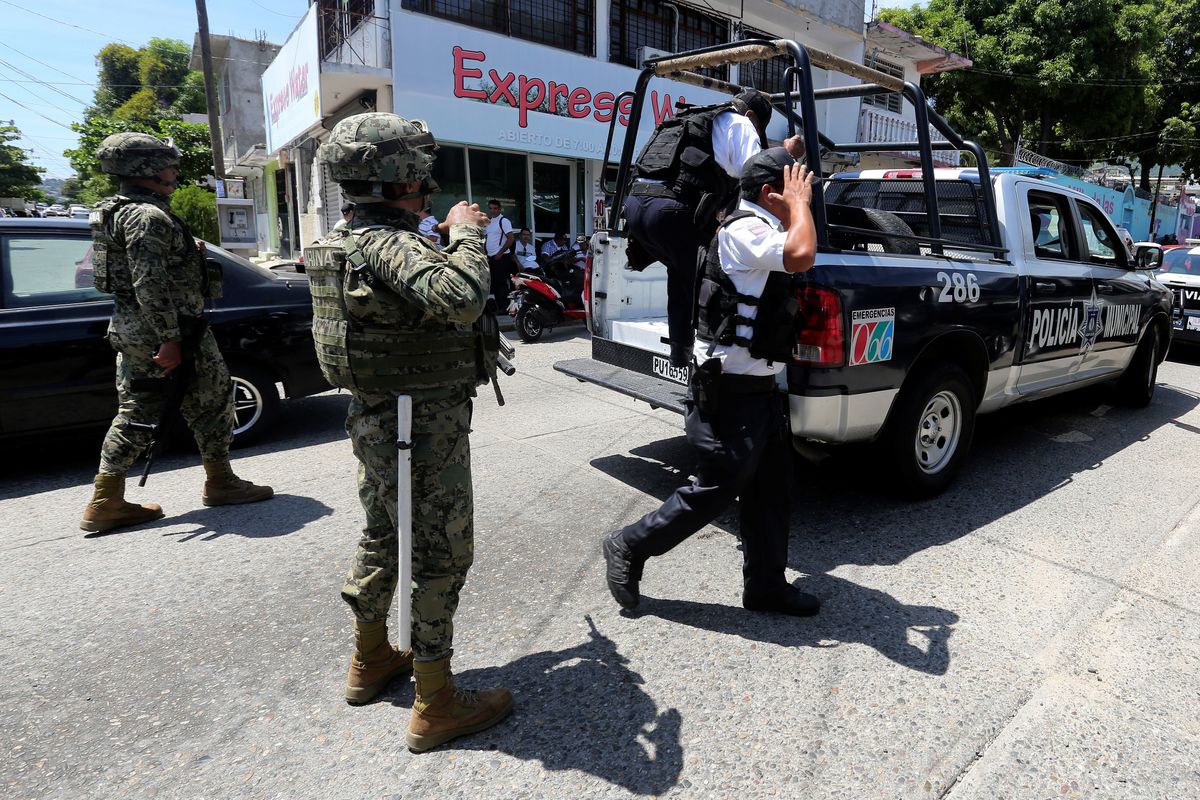 On Tuesday, Mexican Marines, along with state and federal police, surrounded the municipal police headquarters in the Mexican resort city of Acapulco, charged into the building, disarmed hundreds of local police officers, and arrested two police commanders on murder charges.
---
The operation marked yet another bid by the administration of outgoing President Enrique Pena Nieto to tackle one of Mexico's toughest crime problems: The complicity of local police in organized crime.
The background: Mexico's epidemic of violent crime is getting worse. The number of homicides, which will likely top last year's 31,000 murders, rose 17 percent in just the first eight months of this year.
Part of the crime wave can be blamed on the ability of drug gangs and other crime organizations to coopt and corrupt local cops. In many rural areas, gangs are better armed than the police, and the ultimatums they give those officers are easy to understand: "Accept cash and help us or we'll murder you and your family."
Pena Nieto has tried to overcome this problem by sending better-paid, better-armed federal police to root out criminal gangs where possible. The raid in Acapulco, a city with one of the world's highest murder rates, demonstrates that even in large cities, federal forces can't trust local police.
The politics: On December 1, Mexico will have a new president. Andres Manuel Lopez Obrador won a sizeable election victory in July on promises of dramatic political change, but his security plan was the vaguest part of his platform. His best-known pledges on that front are economic development projects designed to address the "root causes" of crime, a controversial amnesty program, and a plan to legalize some drugs.
He's also likely to stick with Pena Nieto's strategy of sending in troops to police the police.
The bottom line: Violent crime will be the toughest problem Mexico's new president will face, and no matter how popular he is today, opinion polls suggest voters will hold him accountable for results.