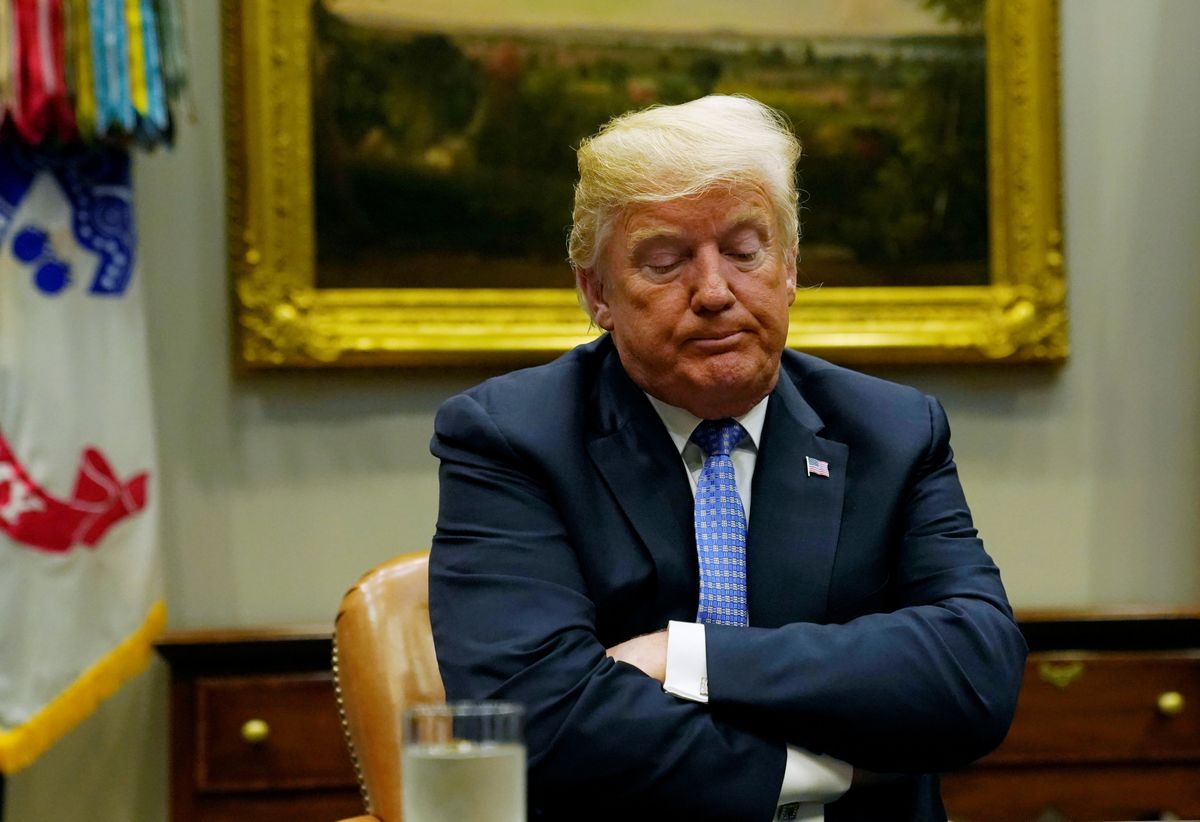 For Signal readers who don't obsessively track every new development in Robert Mueller's investigation of Donald Trump, here's an update on the week's news.
---
Former Trump campaign manager Paul Manafort was found guilty on eight felony charges that could send him to prison for life, unless he cooperates with Mueller. Former Trump attorney Michael Cohen pleaded guilty to felony charges that implicate Trump, and Cohen's lawyer says Cohen would like to talk with Mueller.
Given the latest developments, it's time to lay down some scenarios. Let's imagine how the Mueller drama might play out, and the risks it could create for US relations with other countries. We don't know when, but unless Trump finds a way to fire him, Mueller will issue a report of his findings to Congress.
Here are the three scenarios and what they might mean:
Scenario 1
–
Trump Vindication.
 The report argues Trump is guilty mainly of surrounding himself with untrustworthy people. It reveals no compelling evidence that the president knew about, much less approved, criminal offenses.
In this case, Mueller's report would strengthen Trump and demoralize his critics. Trump would remain the unquestioned leader of his party, and Democrats would scramble for a single coherent message to use against him in 2020.
Scenario 2 — Hard Evidence.  The report finds Trump committed high crimes against the United States. In particular, it reveals documentary evidence, supported by credible witness testimony, that Trump personally agreed to design policies to help other governments in exchange for their help in winning the 2016 election and/or financial benefit for his businesses.
In this case, the charge would essentially be treason. It would be hard, both politically and morally, for Republican lawmakers to allow Trump to remain in office. If he were forced out, Mike Pence would become president, and the question of a Gerald Ford-style pardon for Trump would immediately dominate Washington.
Scenario 3 — A Mueller Mess. The report relies on testimony of untrustworthy Trump associates and inconclusive documentary evidence to build a case against Trump that Democrats claim is airtight and Republicans dismiss as circumstantial.
In this case, the fight has only just begun.
For now, it's impossible to know which scenario is most likely, but the second and third options come with two sets of worries. If Trump faces impeachment and a trial in the Senate, his policies could remain in limbo until his fate is resolved—even if this process drags on for months.
The larger foreign-policy risk might come from the president's frustration. Donald Trump is a punch-thrower. It's his defining characteristic. He'll throw punches at Mueller, at Democrats, at Republicans who refuse to defend him, and at the media.
Backed into a corner, he might also be tempted to escalate sharply with China or Europe on the trade front. He could throw military punches at a North Korea that's not denuclearizing fast enough, or an Iran he says is making trouble.
The bottom line: When the leader of the world's sole superpower—one who prides himself on toughness and unapologetic defiance—faces this much trouble, there's plenty of risk to go around.