(World) State of The Union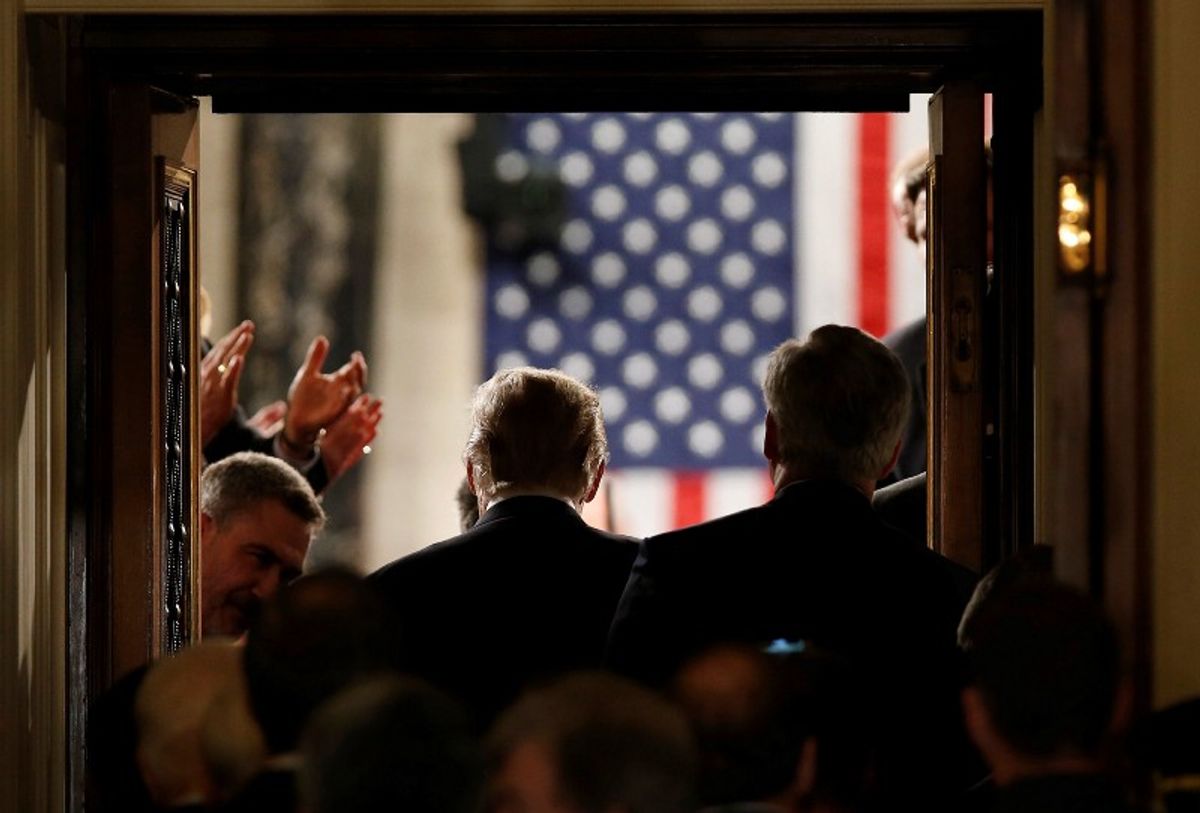 Tonight President Trump delivers his first State of the Uniom — er, Union — address. Audiences around the world will be listening in to see if, and how, Trump lays out a coherent policy vision on several global issues that will come to a head in 2018.
---
Here's what you're listening for if you're…
China: Trump's been ratcheting up the pressure over unfair trade practices, IP theft, and policies that disadvantage American firms in China. He's surely going to unleash about how China hurts American companies, but will he contain himself to a fresh round of limited trade measures, or is he about to impose crippling restrictions on Chinese investment in the United States? An ensuing trade war would hit your exporters hard, but US firms and consumers are awfully vulnerable too…
Mexico: US domestic politics affect you more than any other country, and your upcoming presidential election will turn in part on relations with your Northern neighbor. You'll be watching to see if Trump signals a real willingness to pull out of largely deadlocked NAFTA talks. Also critical: does he repeat his demand for a border wall and immigration restrictions as part of any immigration deal that will affect millions of your citizens.
South Korea: Getting through this speech without hearing a threat of nuclear war is a win in your book.
Iran: Trump has said he'll pull the plug on the nuclear deal unless Congress and the EU strengthen it. You'll be looking for further clues about what he's thinking, while you continue to lay the groundwork for a new deal with the Europeans if Washington walks. The clock is ticking: Trump has to recertify the deal by mid-May.
ISIS: Trump will boast rightly that your "caliphate" has been destroyed. But with a national security strategy that says "great power rivalry" is the main challenge today, does he have a plan to roll back your still-powerful ideology and internet presence? Lots of your soldiers are returning home…
Remember, this will be the more sedate, Teleprompter-Trump who'll appear "presidential." But visceral Twitter-Trump is sure to erupt on every one of these issues again before long. So far, there hasn't been a foreign policy crisis severe enough to reveal which Trump is at the table when the chips are down. How long will that hold?