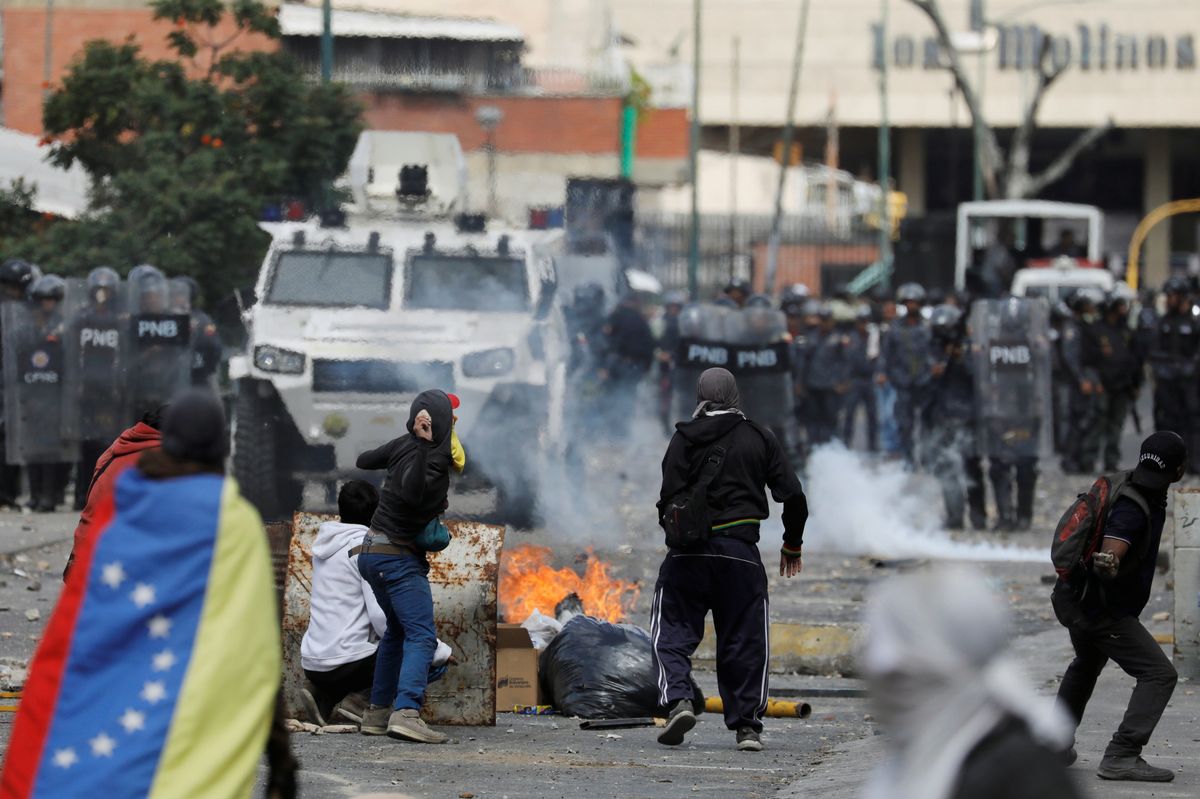 Since taking power following the death of Hugo Chavez in 2013, Nicolas Maduro has adopted many tactics to remain in charge. He's introduced gimmicks to try to stave off economic collapse, blamed product shortages and growing opposition on foreigners, borrowed billions from China and Russia, ordered crackdowns on protests, arrested critics, expelled foreign journalists, stacked courts with cronies, stripped opposition-controlled legislatures of power, and rigged elections while firmly denying the crisis-plagued country is in crisis.
---
There's a new confrontation brewing. On Wednesday, huge numbers of protesters flooded the streets of Caracas and other major cities to demand Maduro's ouster, and the newly appointed leader of the opposition-controlled National Assembly, Juan Guaido declared himself interim president. The United States, Canada, Argentina, Brazil, Chile, Colombia, Costa Rica, Guatemala, Honduras, Paraguay and Peru quickly recognized Guaido as Venezuela's legitimate president. Mexico, Russia, China, Cuba, Bolivia, Iran, and Turkey are sticking with Maduro.

Is Venezuela on the verge of major change? There's no credible sign of that yet. Maduro will only be forced from power when senior military commanders decide that keeping him in place is more dangerous than ousting him. A direct appeal from Guaido to the military makes clear he understands that, but the strong response from security forces to this week's protests and their pledge to back Madurosuggest that moment isn't imminent.

But that's a choice that a few senior military men will make in secret. If they decide it's time to abandon Maduro, a status quo that has dragged on for years could be reversed in a matter of hours.

Public exhaustion with endless economic hardship, the scale of latest protests, and broad international support for a new government give the opposition and its new leader real momentum. They will certainly try to use it.