USMCA faces its biggest test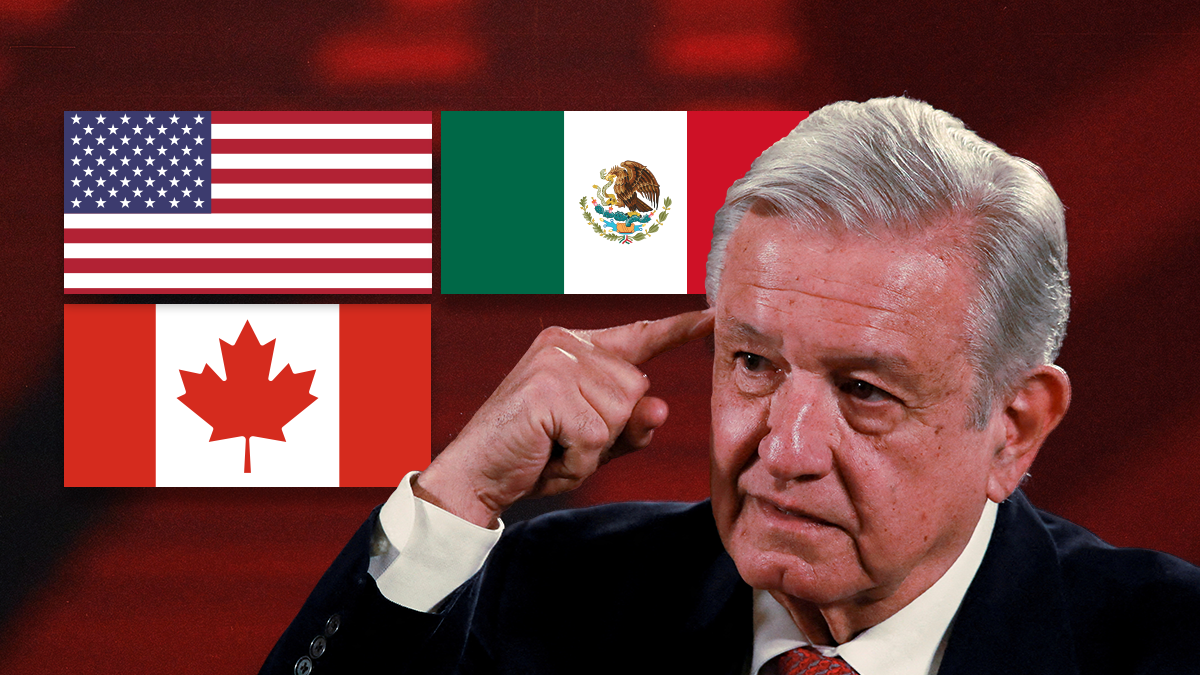 Annie Gugliotta
Mexico's protectionist energy policies have caused a spat with its closest trade partners — the US and Canada — that appears to be heading into a high-stakes arbitration process.
---
The dispute represents the biggest challenge yet for the US-Mexico-Canada Agreement, which tightly binds the economies of the three countries. Though no one believes the USMCA is headed for a break-up, the conflict could discourage talk of moving more supply chains to Mexico as the US seeks to reduce its reliance on China. And a likely arbitration ruling against Mexico could be highly damaging – economically and politically – for the country.
How protectionist is Mexico? Since coming to office in 2018, President Andrés Manuel López Obrador has tried to reassert national control over Mexico's energy sector, which he sees as an important source of national wealth.
His administration has rolled out a series of policies designed to favor Pemex, the state-owned oil firm, and the Federal Electricity Commission, the state-owned electricity company – and to slowly squeeze out the competition. It has also erected new regulatory hurdles to investment by private companies in Mexico's energy sector and given the national electricity company priority access to low-cost power generation.
Most experts agree these measures violate the anti-monopoly, equal treatment, and energy chapters of the USMCA, the trade agreement that succeeded NAFTA in 2020. They have prompted protests from powerful US and Canadian firms invested in Mexico's energy sector, which have urged their governments to intervene on their behalf.
After months of informal talks with Mexican officials that failed to find a resolution, the US and Canada triggered the USMCA's dispute resolution mechanism in late July. That launched a 75-day period of formal consultations that recently ended after failing to reach an agreement. Talks may continue, but the US and Canada are now entitled to request a hearing on the issue by a USMCA arbitration panel made up of members chosen by each of the three countries.
Previous USMCA arbitration proceedings have gone amicably and smoothly, without significant negative fallout (political or economic) for the countries involved. The ruling in one case – a US-Canada dispute over Canadian rules on dairy imports – even allowed both sides to declare victory.
The situation is different from Mexico's energy policies. López Obrador regards his efforts to reshape the sector as a key part of his agenda, raising the stakes of an arbitration ruling against them. In the talks so far on the issue, his administration has tried to delay and obstruct, offering token concessions while proceeding full speed ahead with its plans. In the run-up to Mexico's independence-day celebrations on Sept. 15, the president planned to make a fiery speech defending Mexico's right to make its own decisions, though he then decided to bite his tongue.
A recent shakeup at the economy ministry signals the administration is not likely to waver from its hardline approach to the dispute. Deputy Trade Minister Luz Maria de la Mora, a respected technocrat responsible for implementing the USMCA and most of the country's trade negotiations, was replaced by Alejandro Encinas Jr., an official known for his headstrong approach to negotiations and loyalty to López Obrador.
On the other side of the conflict, US President Joe Biden has been prioritizing other issues in the bilateral relationship with Mexico that resonates more with voters, such as immigration and drug trafficking, especially ahead of the Nov. 8 midterm elections. In the interest of maintaining collaboration with Mexico on those issues, he appears to have been soft-pedaling on disagreements in other areas.
But the pressure is mounting on Biden to address the complaints of US energy firms. Triggering the USMCA arbitration process would be welcomed by both Democrats and Republicans in Congress.
Biden and Canadian Prime Minister Justin Trudeau are set to visit Mexico City in December or January for the North American Leaders Summit. López Obrador has touted their visit as evidence of a solid working relationship, and a sign that an arbitration process is unlikely. But there doesn't seem to be any other way of resolving the dispute.
An arbitration ruling against Mexico could allow the US and Canada to impose damaging tariffs on Mexican imports. López Obrador knows this but is probably counting on the process dragging out long enough so that the economic fallout is not felt by voters until he leaves office in 2024. Until then, he will be able to preserve his image as the proud Mexican president who was willing to challenge the mighty US.