What We're Watching: 40 days of protest in Iran, Franco-German tensions, good grain news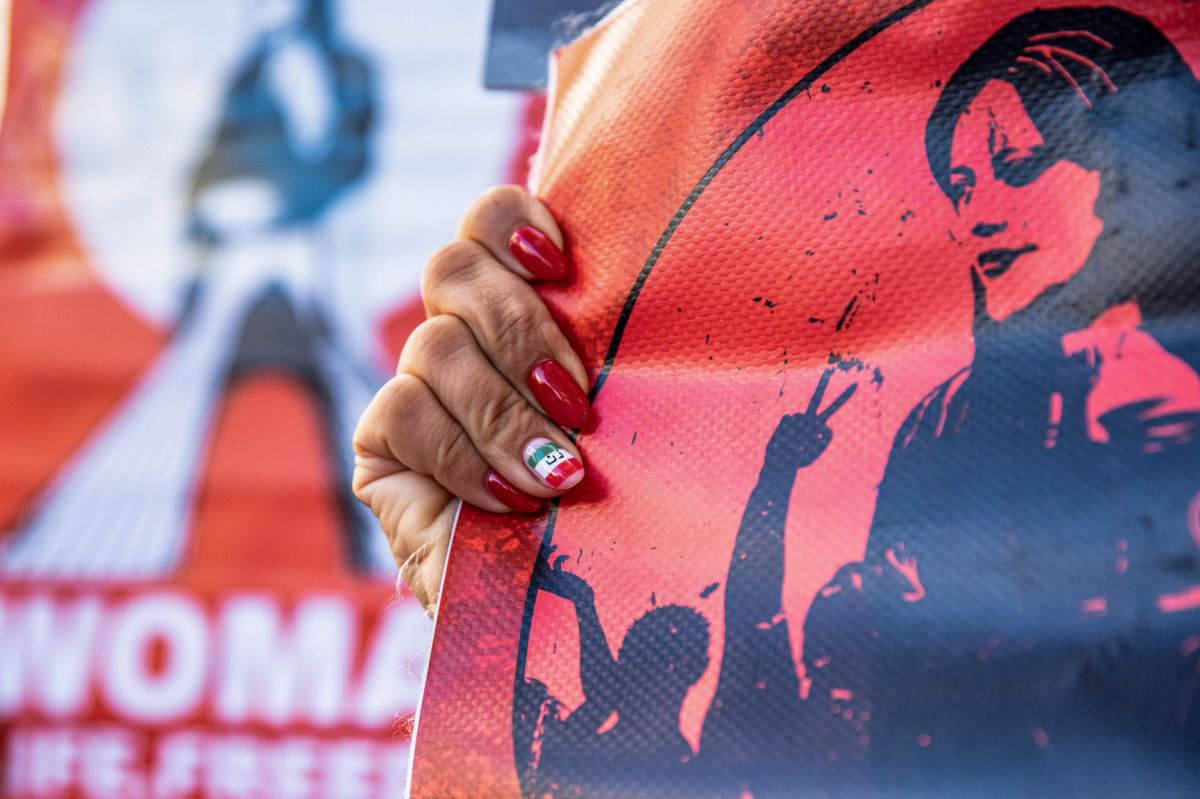 Reuters
40 days of Mahsa

On Wednesday, Iranian authorities fired tear gas and live ammunition at mourners in Kurdistan province as they marched to the grave of Mahsa Amini 40 days after her in-custody death. Thousands ignored road blockades and marched through a field to reach Aichi Cemetery to pay their respects to the 22-year-old, who was reportedly beaten when arrested for wearing her hijab "improperly." Meanwhile, protests continued around the country, taking hold most notably in the traditionally conservative grand bazaar in downtown Tehran, where people chanted "freedom" and called for the ousting of the supreme leader. It's been six weeks since Amini's death energized a women-led movement in Iran that has galvanized students, labor unions, and oil workers who are calling for the toppling of the repressive Islamic Republic. Human rights groups say more than 200 protesters have been killed by Iranian forces since demonstrations began, including dozens of children. What's more, thousands have reportedly been arrested, and warehouses have been converted into makeshift prisons to house them. The stakes for Iranians couldn't be higher, and yet the daily protests persist.
---
A Franco-German rift
France's President Emmanuel Macron and German Chancellor Olaf Scholz seemed chummy when they met on Wednesday at the Elysée Palace, but relations between Europe's two largest economies are more strained than they've been in years. Macron, for his part, has made no secret of the fact that he feels Scholz, who came into office just before Russia invaded Ukraine, has snubbed France – and the broader EU – by adopting a go-at-it-alone approach in response to the war, which Germany denies. Paris was particularly peeved when Berlin implemented a 200 billion euro ($200 billion) program to subsidize gas prices while rebuffing a bloc-wide energy price cap scheme centered on burden sharing. Additionally, although Berlin finally agreed to up its defense spending in recent months, the French lament that Germany is buying up American-made hardware rather than French firearms and European equipment – in line with Macron's vision of "European strategic autonomy." Though both sides seem interested in mending ties, the relationship will be tested further as Scholz prepares to visit China on Nov. 3 to deepen economic integration with Beijing, a move France has cautioned against.
Good food news from ... Zimbabwe
While many African countries have struggled this year to produce enough food due to
grain shortages
from Russia's war in Ukraine, Zimbabwe is set to have its
largest-ever wheat harvest
: 380,000 tons. It's a big deal for Southern Africa's former breadbasket-turned-basket-case under the
dismal agricultural policies
of ex-strongman Robert Mugabe. So, what's the secret sauce? Go
small
. The government has empowered smallholder farmers by giving them irrigation infrastructure and hard-to-get
fertilizer
to grow wheat, a cash crop traditionally reserved for Big Ag. What's more, Zimbabwe plans to use its surplus wheat to build a strategic reserve of the grain as insurance against future supply shocks. But there are two caveats. First, the smallholder-grown wheat is considered "soft" and must be blended with imported hard wheat to make bread. Second, farmers warn that more intense bushfires and rains — thank you climate change — might dampen hopes of a wheat windfall.
This comes to you from the Signal newsletter team of GZERO Media. Sign up today.