What We're Watching: Johnson faces moment of truth, Russia hits Kyiv, Summit of the Americas kicks off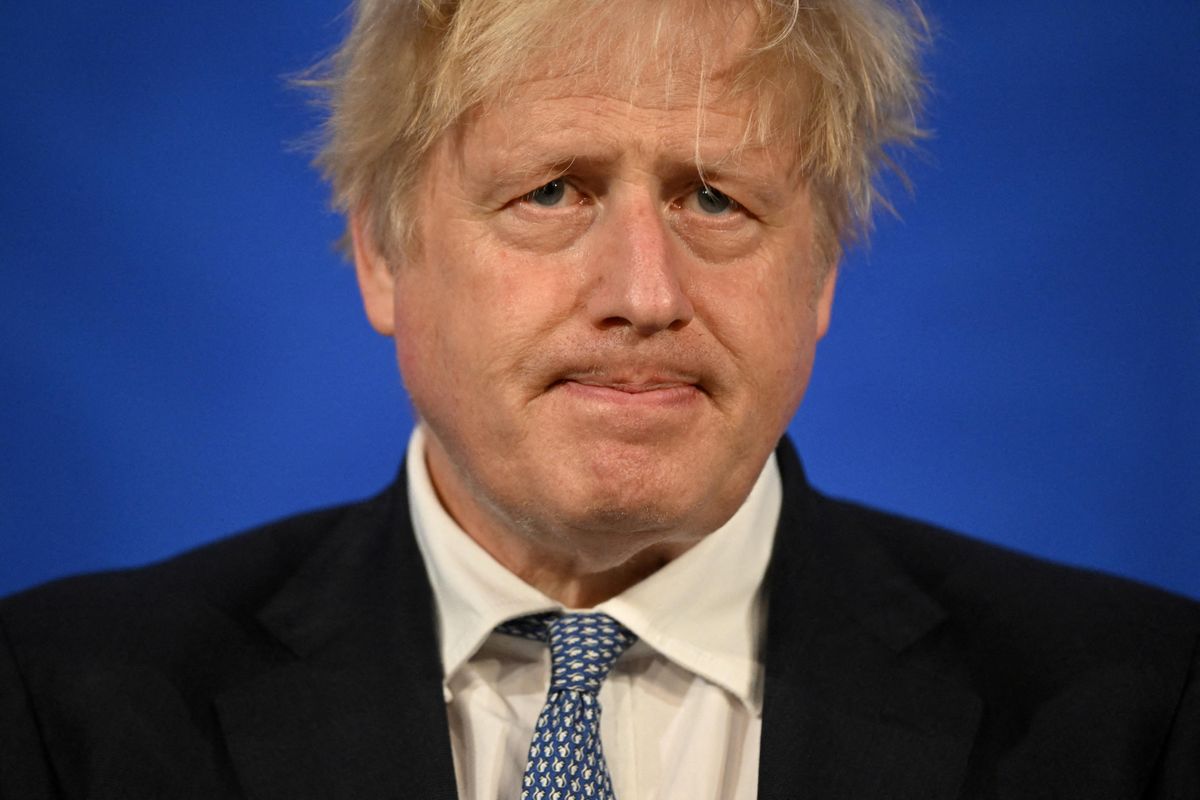 Reuters
Will Boris Johnson survive confidence vote?
Conservative lawmakers on Monday dealt a massive blow to British PM Boris Johnson by triggering a no-confidence vote that could remove him from the top job after nearly three years in office. Johnson's popularity, both among the British electorate and within his own Conservative Party, has been waning for months, in large part because of the ongoing Partygate saga, which saw Downing Street repeatedly host rowdy parties in violation of COVID lockdown rules while Brits were often hit with fines for minor indiscretions. Earlier this year, Johnson became the first-ever British PM to be fined for breaking the law. The growing cost-of-living crisis has also hurt him: Johnson's approval rating has plunged to a dismal 26% – a remarkable drop from the 66% he enjoyed at the beginning of the pandemic. In a sign of growing public disdain for the PM, he and his wife Carrie were booed at a recent event marking the Queen's Platinum Jubilee. So, what happens now? On Monday evening, Conservative legislators in the House of Commons will vote on whether to remove the PM from office. A simple majority – 180 Tory MPs – will need to back the motion to end his tenure as PM. But even if he prevails, Johnson will emerge a diminished figure in British politics. Will the perennial comeback kid survive again?

---
Russia strikes Kyiv, Putin threatens the West
Hours after President Vladimir Putin warned that Russia would hit new targets in Ukraine if the West continued to arm Kyiv with long-range armaments, Moscow appeared to make good on its threat. Kyiv was targeted by missiles on Sunday, the first time the capital has seen airstrikes since April. The strikes appeared to be aimed at tanks Russia claimed were donated by the West, and at railways and other transport infrastructure that might be used to ship western weapons to Ukrainian fighters stationed in the Donbas region in eastern Ukraine, the current flashpoint of the war. This escalation comes just days after the US pledged an additional $700 million in military aid to Ukraine, including precision-guided, medium-range rocket systems, helicopters, and Javelin anti-tank missiles. As heavy fighting continued in the industrial city of Sievierodonetsk, the last Ukrainian-held enclave in the eastern Luhansk region, both sides claimed they were making gains, but the UK military said that Ukrainian fighters are "likely blunting the operational momentum" of Russian forces. Meanwhile, far from the battlefield, Ukraine's spirited soccer team lost a heartbreaker to Wales, 1-0, in a World Cup qualifier in Cardiff. In a strange twist of fate, it was an own goal that sealed their loss.
An elephant at the Summit of the Americas
Starting Monday, the US is hosting the Summit of the Americas — the Western Hemisphere's biggest political event — for the first time since 1994. We'll be keeping an eye on three things. First, who will
show up
for the Los Angeles-based event? To date, disagreements over the guest list have overshadowed the event. Several leaders, including Mexico's President Andrés Manuel López Obrador, have not yet RSVP'd because the Biden administration
declined
to invite socialist autocracies Cuba, Nicaragua, and Venezuela. Second, what will be discussed? The agenda, mostly focused on
migration
, appears somewhat light compared to the recent US push to
win back friends in Asia
with concrete proposals like the Indo-Pacific Economic Framework. Many Latin American countries, feeling snubbed by the Asia-focused US in recent years, had been hoping Washington would announce new trade investment initiatives. Third, the big elephant in the room: China. For years, Beijing has been
doling out cash
to Latin American states to gain influence and access to key commodities in the region, and it has signed up some 20 Latin American countries to its signature Belt and Road Initiative. Last December, China organized its own (virtual) LatAm summit without a hitch, and Beijing would
love
the no-shows to turn the LA event into a diplomatic embarrassment for President Joe Biden.