What We're Watching: Lebanon's future, Russian dissent, Latin Americans ditch US summit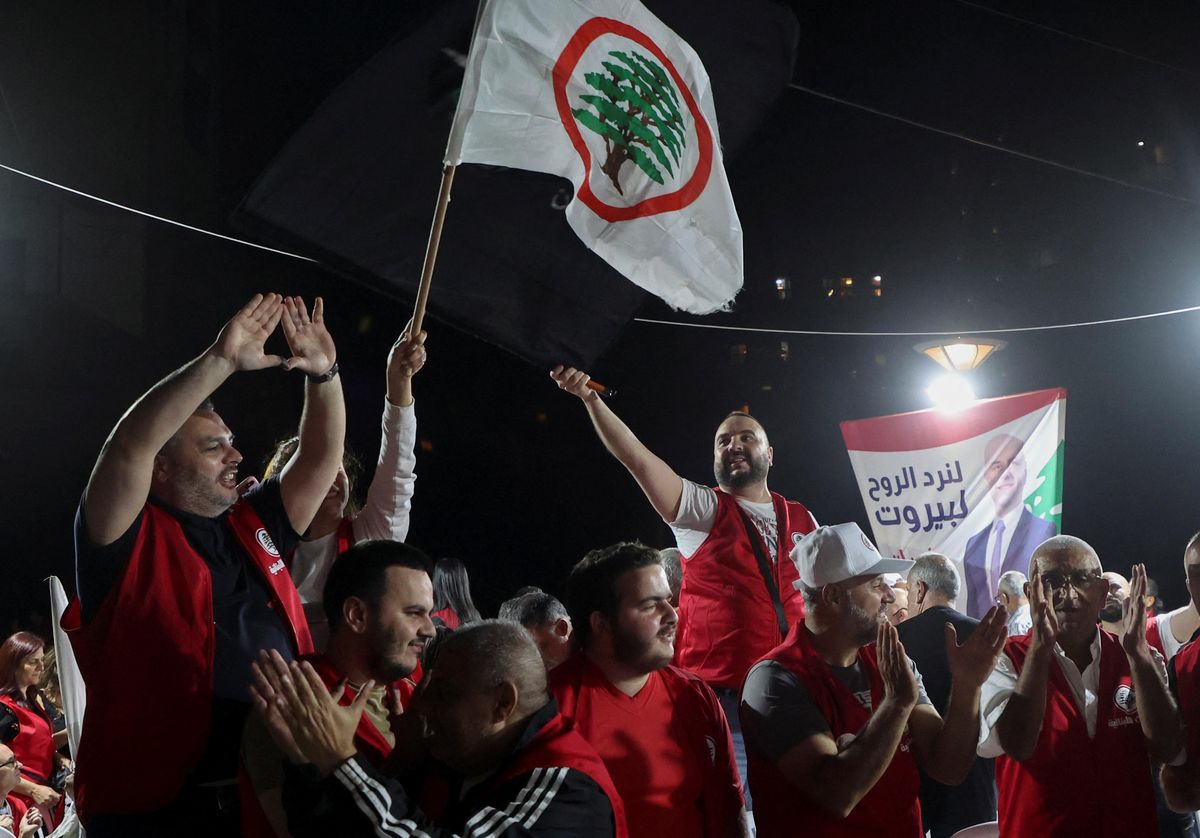 REUTERS/Mohamed Azakir
What Hezbollah's loss means for Lebanon
Days after Lebanese voters went to the polls for the first time since the economy imploded three years ago, Hezbollah – Iran-backed militants dubbed a terrorist group by the US – has lost its parliamentary majority. Its coalition, which includes Amal, another Shia party, and the Free Patriotic Movement, a Christian bloc, won 61 seats, down from 71. Reformist parties that emerged amid mass protests over economic inequality and corruption in recent years reaped about 10% of seats. The Saudi-allied Lebanese Forces also gained new seats, suggesting that many Lebanese voters support warmer ties with Riyadh in hopes it can help ease their economic woes. Still, only 41% of eligible voters turned up, reflecting widespread apathy and disdain for the political elite, who have enriched themselves for decades while large swaths of the population descended into poverty. The election was notably plagued by allegations of voter fraud. Things will get thorny this fall when President Michael Aoun, a Hezbollah ally, finishes his term. The presidency is a powerful post in Lebanon, charged with appointing the PM and leading the military. Hezbollah will push hard for a replacement who will safeguard their – and Iran's – regional interests, likely impeding progress on political and economic reforms needed to unlock foreign loans.
---
Dangerous dissent rises in Russia
Those who oppose Russia's invasion of Ukraine have watched for signs of anger or dissatisfaction from inside Russia. There have been a few. (Remember the gutsy journalist who interrupted a live TV news broadcast with an antiwar placard?) There hasn't been much more of that, and a strong response from law enforcement has kept protests contained. In recent days, we have seen signs of discontent challenging the official Kremlin line that Russia's "special military operation" is advancing according to plan. But the message is not that the war is immoral and self-destructive; it's that it must be waged more successfully. Pro-Russian military bloggers are questioning the competence of Russian strategists and officers. One military analyst made international news by warning during a live broadcast on state-controlled TV that Russian strategists have badly underestimated Ukraine's capabilities and that Russia is increasingly isolated (he backtracked soon after). The Institute for the Study of War reports a surge of "outrage and confusion on pro-Russian social media" following reports that captured Ukrainian fighters from Mariupol, denounced as Nazis by President Vladimir Putin himself, might be traded for captured Russian soldiers rather than hanged as war criminals. The implication: Putin faces more pressure from those who want him to hit Ukraine harder than from those who want peace. And now that a Russian soldier has pleaded guilty to a war crime in a Kyiv courtroom, Putin has new incentive to put captured Ukrainians before Russian cameras and judges.
Latin American leaders plan to skip Americas Summit
The US is hosting the 9th Americas Summit on June 6-10, but who will actually show up in Los Angeles remains unclear. Washington reportedly has no plans to invite Cuba — which remains under US sanctions — nor the fellow authoritarian regimes of Nicaragua and Venezuela. But the leaders of several other countries — including heavyweights like Mexico's leftist President AMLO — are
threatening
to skip the get-together unless
all
Latin American countries get an RSVP. Interestingly, the brouhaha is happening just as the Biden administration has quietly
lifted
some Trump-era US sanctions against Havana. Washington is also looking to do the same with Caracas because President Joe Biden is
eager
to get more Venezuelan oil on the market in order to drive down prices at the pump ahead of November midterms. Is the US setting the stage to roll out the red carpet for three autocrats — Cuba's Miguel Díaz-Canel, Venezuela's Nicolás Maduro, and Nicaragua's Daniel Ortega — to avoid a diplomatic embarrassment and a smaller-than-expected group photo?