What We're Watching: Mexico's Border Patrols, Ukrainian Outrage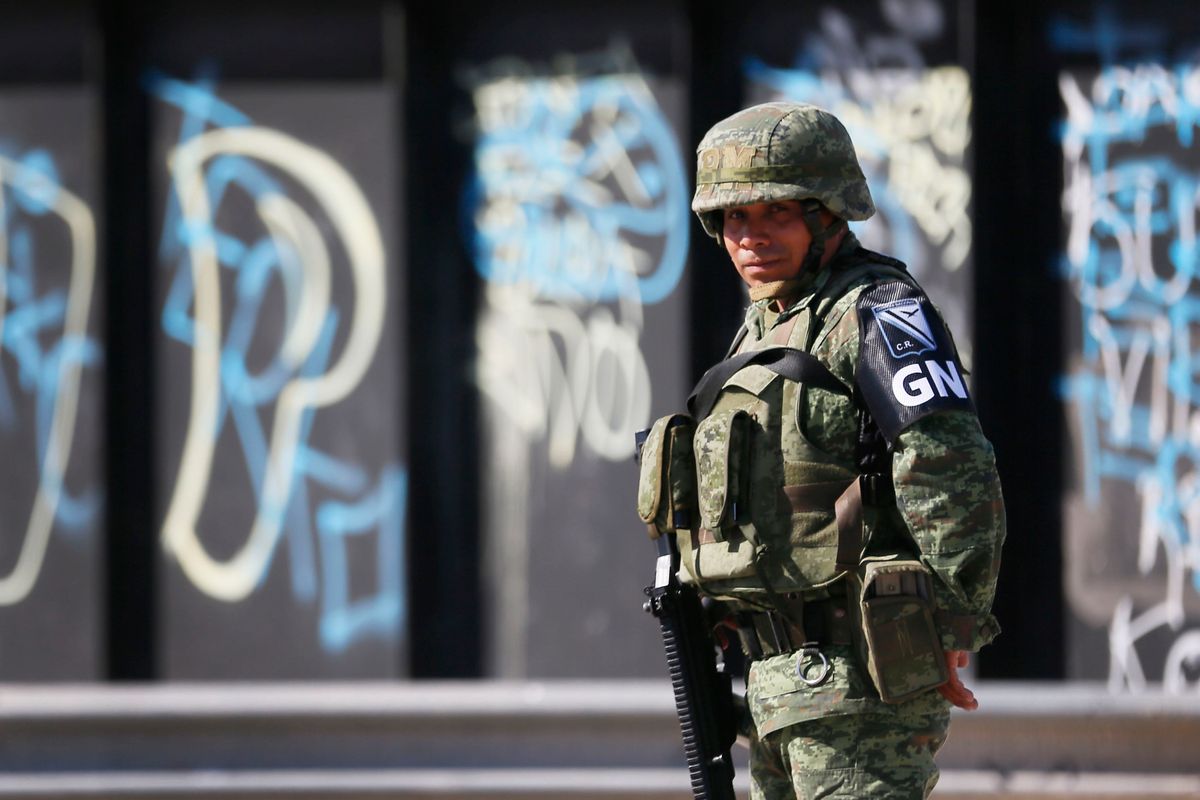 Mexico's Army Stretched Thin — Mexico has deployed 15,000 troops to its border with the United States to reduce the flow of migrants seeking undocumented entry into El Norte. It's an unprecedented deployment, but the country is scrambling to reduce the flow of northbound migrants as part of a deal reached with the Trump administration earlier this month to avoid US import tariffs on Mexican goods. The move comes atop 9,000 troops already deployed to Mexico's southern border to prevent Central Americans from entering Mexico. We are watching to see how a cash-strapped Mexican government will balance the twin tasks of keeping Trump happy with border security, while addressing huge domestic security problems at the same time. There are only so many troops available.
The Defense of Human Rights in Europe — The Council of Europe, a 47-member human rights institution, has reinstated Russia's voting rights several years after revoking them over the Kremlin's annexation of Crimea and support for separatists in Eastern Ukraine. Not surprisingly, Ukraine is incensed and other Western European governments see the scot-free readmission as a blot on the integrity of an institution that defends civil liberties for more than 800 million people. But supporters of the move say it's better to give human rights activists struggling within Russia some recourse to the Council's legal protections than to risk stranding them if Russia leaves the body all together. Most Russians polled agree. And from a purely pecuniary perspective, a reinstated Russia will start paying its 10 percent share of the Council's annual budget again.
What We're Ignoring:
Word Bans in Pakistan — The deputy speaker of Pakistan's National Assembly on Sunday banned lawmakers from using the phrase "selected Prime Minister," a favorite of opposition politicians keen to suggest that Prime Minister Imran Khan, who is close to the military, was chosen by the country's generals rather than by the people in last year's election. As you might expect in Pakistan's spirited legislature, the move backfired: lawmakers are just using synonyms like "handpicked" and now the legally questionable ban itself is a focus of opposition ire, drawing far more attention to the original phrase. We are ignoring this unless they try to ban the term "Streisand Effect" next.