What We're Watching: Separatists vs far right in Catalonia, US-Turkey row, France's controversial bill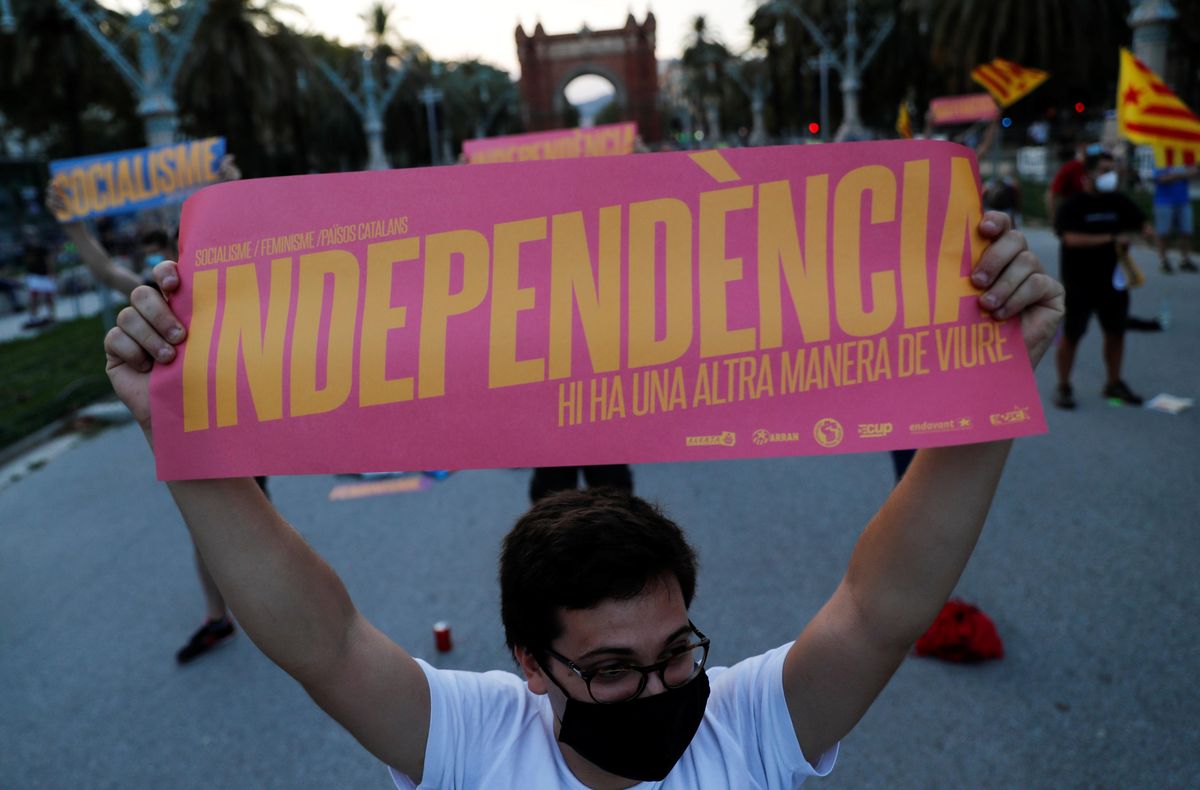 Catalonia's post-election mess: Spain's pro-union Socialist Party (which leads the national coalition government in Spain) won the most votes in Sunday's regional election in Catalonia. But for the first time ever, pro-independence parties collectively came ahead in the popular vote, reaping a majority of seats (though voter turnout was dismal). Separatist forces will now band together to form yet another government in Catalonia that will prioritize breaking away from Spain, and may again try to secede unilaterally. Adding to Catalonia's political polarization, the far-right Vox party won almost 10 percent of the ballots cast with a fiery anti-independence, anti-immigration message that resonated with some unionist Catalans. The result puts Spanish Prime Minister Pedro Sánchez in a bind: he needs pro-independence parties to get legislation passed in the national parliament, but giving them what they want — a pardon for the Catalan politicians convicted of secession for the events of 2017 and more autonomy for the region — would be immensely unpopular among voters in the rest of the country, and could encourage many of them to gravitate towards Vox. Your move, Don Pedro.

---
France's anti-separatism bill: The French parliament voted on Tuesday in favor of legislation aimed at curbing what President Emmanuel Macron has called "Islamic-separatism," and strengthening France's secular character. The bill's 51 articles include limits on homeschooling, fines — and even jail time — for doctors that conduct so-called "virginity tests" for Muslim women, as well as harsher penalties for online hate speech. Critics say the new law is discriminatory, unfairly targeting 5.7 million French Muslims, and does not reflect France's contemporary melting-pot culture. But proponents of the bill — among them many imams — argue that the new measures are necessary as France grapples with a resurgence of terrorist attacks by Islamic extremists. Indeed, the gruesome beheading of a teacher outside Paris last fall, followed by a deadly rampage at a church several days later in Nice, sent shockwaves through a country that has lost more of its people to terror attacks in recent years than any other Western country. But there's also a political dimension at play: Macron faces a tough reelection battle in 2022, and currently trails his far-right rival Marine Le Pen in the polls while his own approval rating remains sluggish. Will inching closer to the right help Macron's reelection bid?
Turkey hits US over Kurds: Weeks after US Secretary of State Antony Blinken angered Ankara by saying it wasn't acting like a NATO ally because of its purchase of Russia's S-400 missile defense system, US-Turkey relations have deteriorated further. This time, Turkey has blasted Washington for questioning the reported involvement of Kurdish militants in the execution of 13 Turkish hostages in northern Iraq, summoning the US ambassador for a scolding (Turkey, which considers Kurdish militants to be terrorists, also criticized Washington's ongoing support for the Kurds in Syria). As Turkish journalist İpek Yezdani told GZERO Media last fall, Turkey's pugnacious President Recep Tayyip Erdogan is no fan of US President Joe Biden, who a year ago irked Erdogan by calling for the opposition to beat him in the next election. By contrast, Trump appeased Erdogan by withdrawing US troops from northern Syria. We're watching to see how frosty US-Turkey ties will get in the near term — and if Erdogan and Biden will find any common ground.