What We're Watching: Ukraine latest, Israel blocks arms to Kyiv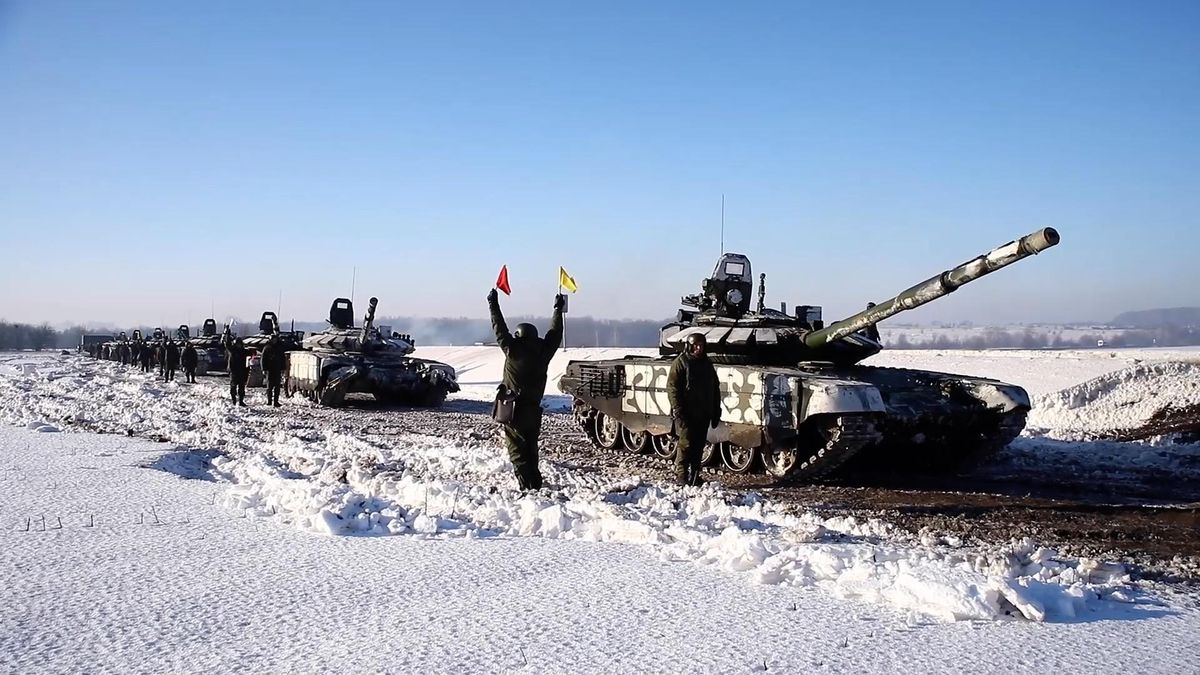 EYEPRESS via Reuters
Is Russia trying to de-escalate?
The markets rallied on Tuesday after Vladimir Putin announced he would "partially pull back troops" from the Ukrainian border. Putin retained a conciliatory tone at a
joint press conference
with German Chancellor Olaf Scholz, saying that Russia does not seek war. While some believe this is a sign that the Kremlin is looking to de-escalate, the Russians did not say how many troops would be withdrawn. Meanwhile, Russian military drills in Belarus and Black Sea naval exercises continue, and NATO
says
it hasn't seen any significant changes on the ground. In a sign that Moscow isn't willing to ease pressure on Ukraine just yet, the State Duma on Tuesday
passed a resolution
calling on Putin to recognize two breakaway regions in eastern Ukraine as independent. Such a move would effectively end peace negotiations over the so-called
Minsk Agreement
. Will Putin give it the go-ahead?
---
Israel blocks sale of Iron Dome to Ukraine. To help bolster Ukrainian defense, Washington has been trying to transfer advanced Iron Dome missile defense systems to Kyiv. But Israel, a staunch US ally, has reportedly blocked the sale, wary of drawing Russia's ire. (Israel and the US both need to agree to sell the jointly developed technology to a third party.) Israel is one of few countries that maintains constructive diplomatic ties with both Russia and Ukraine, but for Israel, the stakes with the Kremlin are particularly high: President Vladimir Putin, a powerbroker in the Syrian civil war, has long been willing to turn a blind eye to Israeli airstrikes in Syria targeting Iranian weapons headed for Hezbollah in Lebanon. But Israel also maintains warm trade and diplomatic ties with Ukraine. Israel has been trying to tread carefully, but if Russia invades Ukraine in the weeks ahead, Israel won't be able to stay on the fence, particularly if the US calls on Western allies to impose harsh sanctions against Russia.