A guide to Australia's lackluster election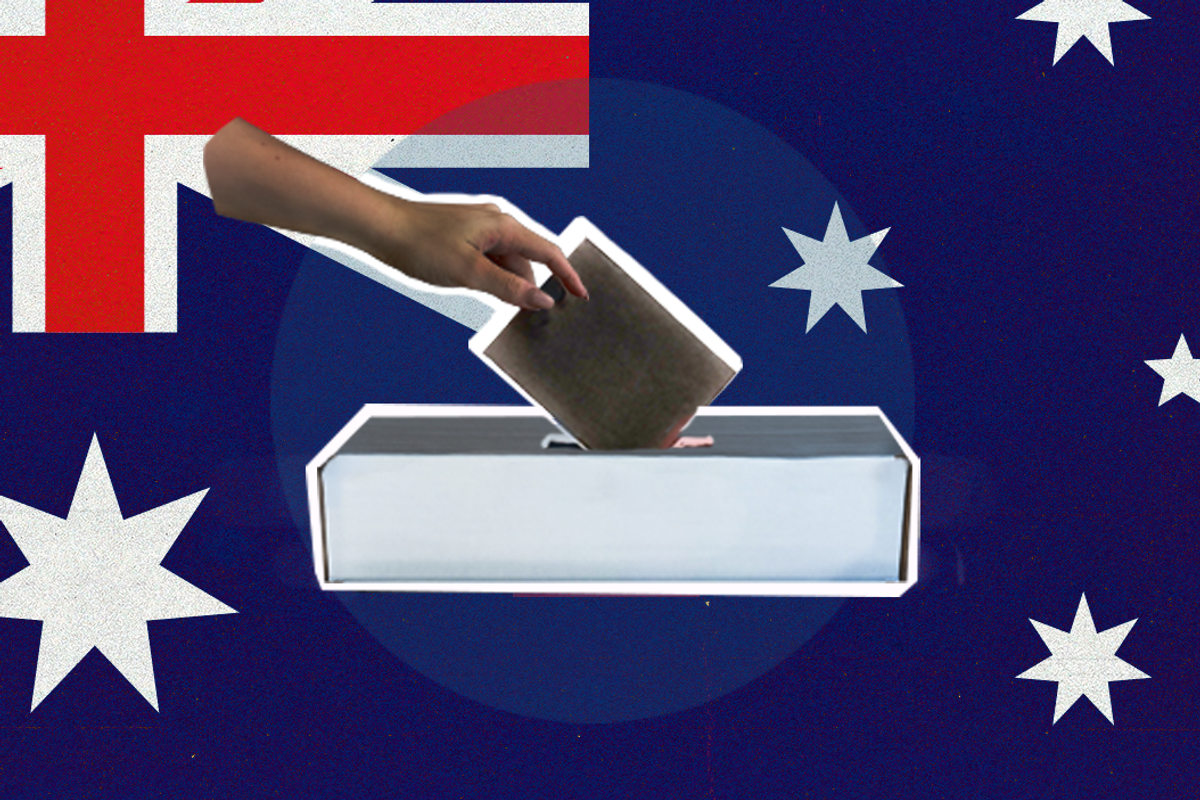 Ari Winkleman
Prime Minister Scott Morrison announced that Australians will head to the polls on May 21 to decide whether to keep his Liberal Party in power. (Time was ticking on his first term and he had to call a vote.) He's facing off against Anthony Albanese, the low-profile leader of the Labor Party, which has served in opposition for a decade. Labor is currently leading by around 14 points, according to the Roy Morgan poll.

Australians have gained a reputation abroad for being amiable and easygoing, reflecting the country's fair dinkum spirit. But Australian politics are notoriously cut-throat, long defined by back-stabbing, ad-hominem attacks and accusations of bullying – on both sides of the aisle. (Morrison is the first PM to complete his full term in 15 years because most leaders have been ousted by their own parties.)
What agenda items will be at the heart of the election campaign over the next six weeks, and what – if any – are the foreign policy implications?
---
What do Aussies care about?
For the average Australian, the election is all about the economy. Australians experienced some of the most grueling rolling lockdowns in recent years because of the pandemic. Things got intense: for the better part of the past two years, Western Australians were banned from traveling to other states without a 14-day quarantine. This has put a massive strain on Australian businesses, including the expansive tourism industry.
While the unemployment rate remains relatively low compared to other developed states, the country continues to experience inflation, and the cost of living is surging.
Morrison and Albanese (dubbed ScoMo and Albo, respectively, because Aussies love nicknames) are gunning to show voters they can best deal with inflation, cost of living pressures and the tightest labour market in many years. Meanwhile, the nation's biggest banks have warned that interest rates could rise several times over the next few months. Even a small(ish) increase will feel significant for Aussie borrowers who haven't faced such rate hikes since 2010.
However, neither the incumbent nor the leader of the opposition want to spend much time talking about policy issues.
Morrison, for his part, is trying to focus on Albanese's lack of leadership experience (he's been in politics for 26 years, though served in cabinet for only six of them) to position himself as an old timer and a steady hand. And Albanese, uncharismatic and bespeckled, makes that sort of easy to do, especially when he makes cringeworthy gaffes, like in recent days not remembering the national unemployment and interest rates.
The Labor Party, on the other hand, could probably cruise through the next six weeks simply by playing up infighting within the Liberal Party and disdain for the PM from within his own ranks. In recent weeks, an outgoing Liberal senator called Morrison a "bully with no moral compass," accusing him of appointing buddies to run for safe seats in the state of New South Wales rather than letting rank-and-file Liberal members decide. This came just weeks after a bombshell revelation by a former Morrison rival of Lebanese descent, who said that the PM used a racist smear campaign against him in the 2007 election.
The foreign policy of it all. Canberra's foreign policy is centered almost entirely on Beijing, its largest trade partner. In recent years, the two have been at loggerheads over a range of issues, including trade, telecomms, human rights, and surveillance.
There's little daylight between the Liberal and the Labor parties on China policy. Both reject Beijing's retaliatory trade sanctions, which have hurt Australian producers, and agree on the need to work with allies to push back against Beijing's bellicose activities in the South China Sea. Indeed, whatever happens on May 21, both Albanese and Morrison will show the Quad alliance and AUKUS – the US-UK-Australia Asia-Pacific security partnership – lots of love.
One point of departure, however, is on climate change. While the Morrison government peeved allies at last year's COP26 climate forum by refusing to commit to an overhaul of the country's lucrative fossil fuel sector, and making a less-than-ambitious carbon reduction pledge, Albanese has pledged a more ambitious reduction target of 43% by 2030. Still, there are many doubts about whether Labor's backing of a hydropower plant north of Sydney – key to its climate plan – is economically viable and will significantly reduce emissions.
Aussies have had a very rough few years with deadly bushfires, flooding, and a pandemic that gutted morale – and livelihoods. They are now emerging from a post-pandemic malaise with a protest spirit.
"I get it, people are tired of politics," Morrison said at a press conference Sunday. But are they tired of politics, or tired of you, ScoMo?