A TURN TOWARD GERMANY'S FUTURE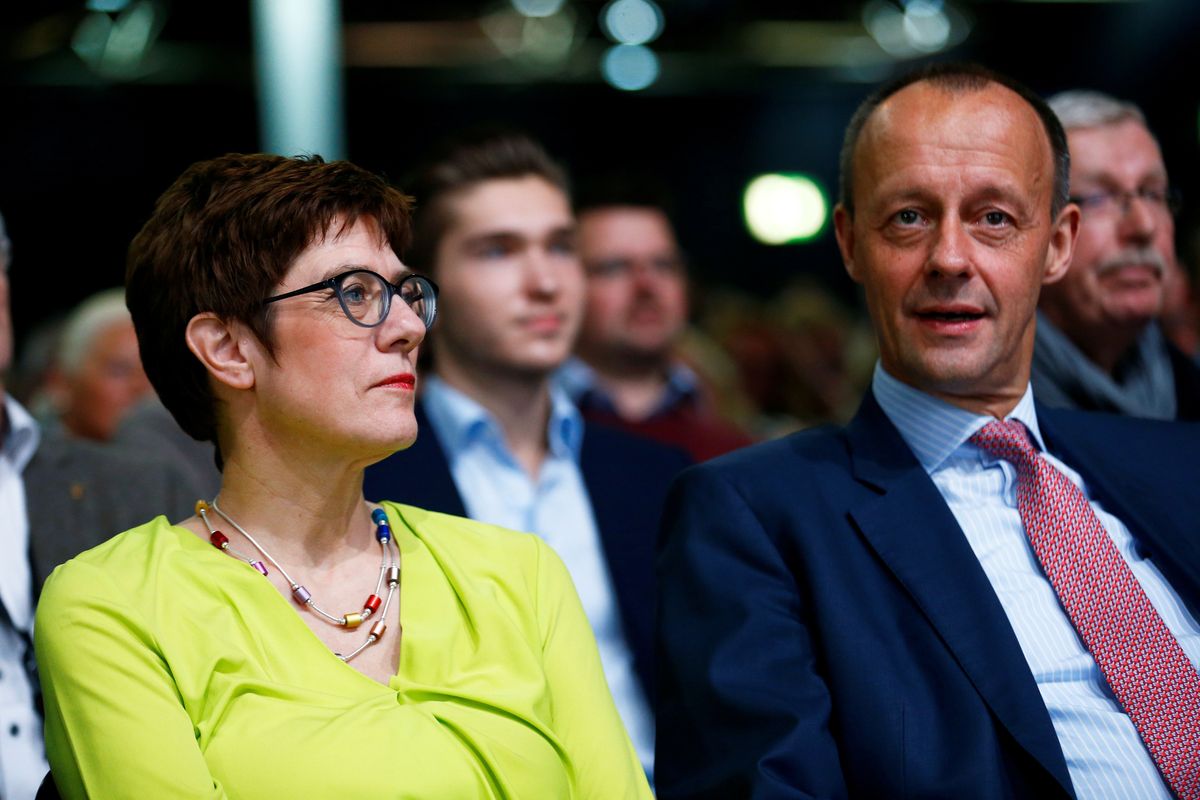 For more than a decade, German politics have been dominated by a single figure: Chancellor Angela Merkel. The fight to succeed her, which culminates today with a vote of delegates from her center-right Christian Democratic Union (CDU) to choose a new leader, is as much a battle over her legacy and style as the policies of those vying to eventually take Germany's top job.
---
The top two contenders are a diminutive powerhouse and career politician, Annegret Kramp-Karrenbauer (known as "AKK") and a 6-foot-5 millionaire corporate banker, Friedrich Merz. The winner will immediately take over from Merkel as the party's chairperson and be well-positioned as the presumptive frontrunner to become chancellor when she steps down.
In recent weeks, the candidates crisscrossed the country offering their pitch on why they should be the party's next standard-bearer. On important issues such as the economy, strengthening the EU, and the importance of the US alliance, the two front-runners mostly agree. Where they differ, however, is in how they view of the centrist, consensus-based style that has defined Merkel's tenure and through which the dominant parties of center-right and center-left have governed together.
The stinging results of last year's national election hang over today's proceedings. After returning its worst result since 1949, the leaders of the center-right CDU, Ms. Merkel included, agree it's time for a change. Mr. Merz would like to see the party win back support among conservative voters by promoting German cultural values and taking a tougher stance on migration. Ms. Kramp-Karrenbauer believes a return to male-dominated conservative politics and refutation of multiculturalism risks alienating a new generation of voters.
Today's vote will decide the face of the next generation of German politics, with a victory for Mr. Merz likely signaling an early exit for Chancellor Merkel before her term ends in 2021, and whether it will be defined by a soft embrace or radical break from the Merkel era.