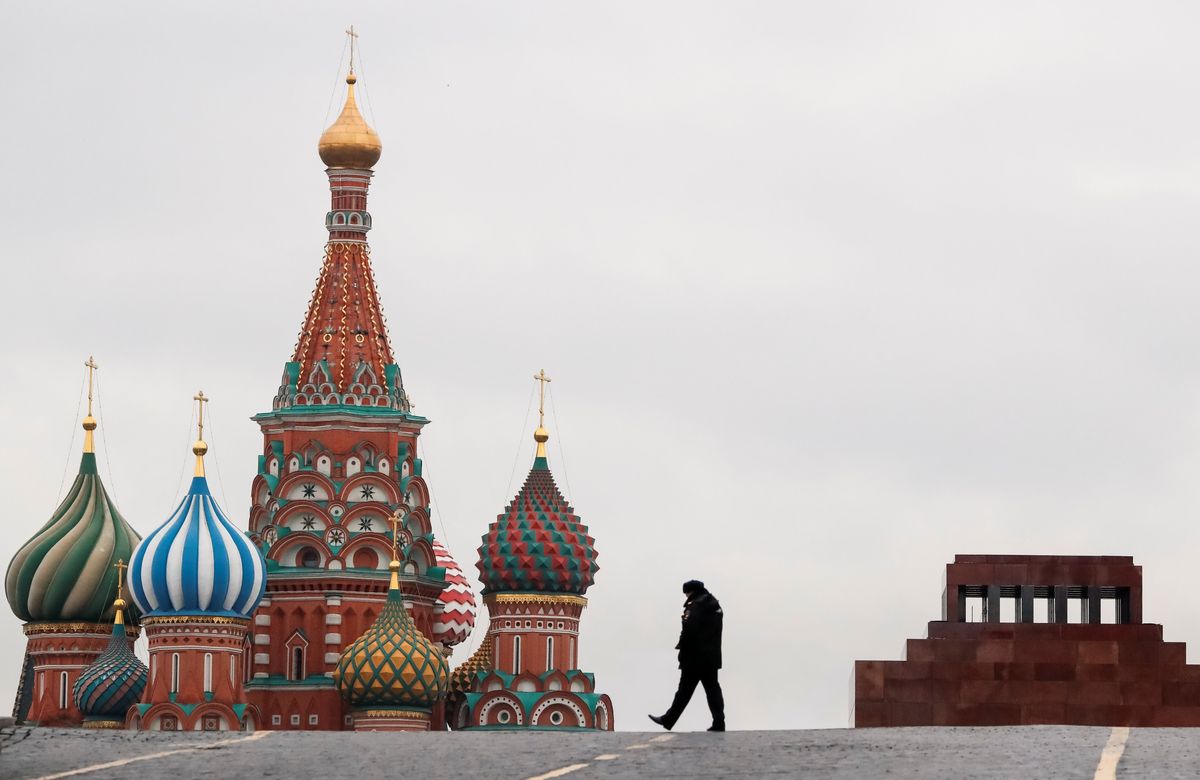 In Moscow last weekend more than 1,300 people were arrested during protests over the exclusion of opposition candidates from local elections. Anti-Kremlin activist Alexei Navalny was detained and then admitted to hospital amid suspicions he'd been poisoned. And Vladimir Putin? He was piloting a submersible to the bottom of the Gulf of Finland to check out the wreckage of a World War II Soviet submarine. Even from the bottom of the sea, the Russian president's hold on power appears secure.

We don't know when or how Putin will eventually leave the stage—his current term ends in 2024—but his declining popularity and long time in power have begun to prompt more speculation about what comes next. You can check out interesting examples here, here, here, here, and if you read Russian, here.
Russia's post-Putin future will depend in part on whether he remains the power behind the throne when someone like Defense Minister Sergei Shoigu, Moscow Mayor Sergei Sobyanin or National Security Advisor Nikolai Patrushev takes his seat. Even if he does, challenges are sure to follow. Infighting and political uncertainty among the leading contenders could have a big impact on Russia's domestic policy, and maybe its foreign policy too—and well before any transition takes place.
---
Here are some things we can expect:
Almost immediately, a new president will try to assert his authority to ensure small challenges don't quickly become big ones. We can assume the security services and the military will keep their power and privileges, and others are unlikely to test the new leadership directly – at least not right away.
As time passes, the first tests will take place behind the scenes. Some of the men with guns will probe the balance of power within the security services. Powerful businessmen who've steered clear of politics under Putin will test to see if they can wield new influence, perhaps publicly.
People outside the circle of power will take new chances. Journalists who've avoided troublesome topics in Putin's Russia will want to know if the same rules apply. Opposition activists and ordinary citizens will test Kremlin patience by demanding the political and economic changes they think a leadership change should bring.
How might Russia's foreign policy change? Russia experts at a Washington-based think tank called the Free Russia Foundation recently argued that former Soviet republics Belarus and Kazakhstan will become "more likely targets for Russian meddling than any other country" because both are important buffer states for Russia, and neither has a formal security alliance with an outside power that can protect them.
What about China? The same authors wrote that over time, "Russia will become a Chinese satellite." They reason that US and European sanctions combined with an intensifying US-China rivalry will push Moscow and Beijing to see past their traditional mutual mistrust to work together more closely, but at a time when a widening economic disparity has swung the China-Russia power balance much more decisively in China's favor.
There's no reason to think Putin's time is short, but after nearly two decades in power, and at a moment when Russia's politics are becoming more complex, the speculation itself is something people inside and outside Russia will be watching.