ANARCHY! How the world covered the insurrection in DC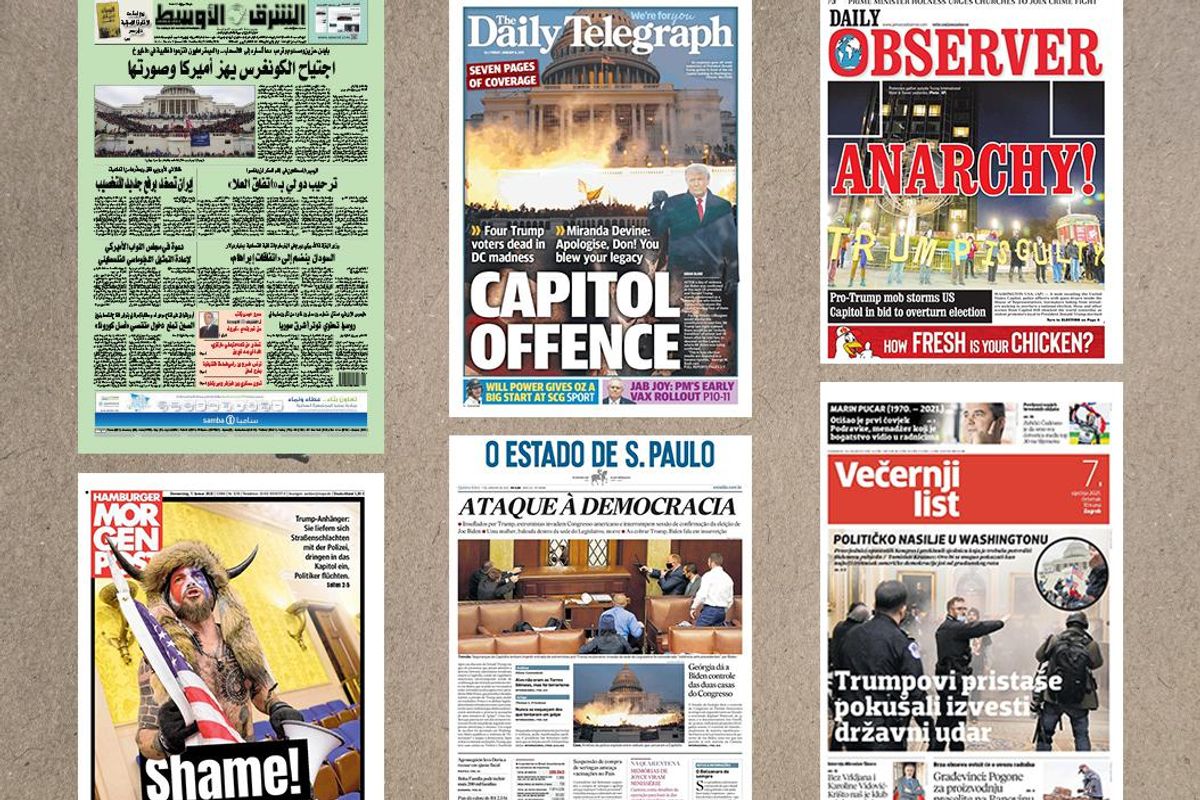 Earlier this week, much of the world went to sleep — or woke up — to news of an armed insurrection in the US capital. Around the globe, people saw surreal images of rioters, egged on by the president himself, ransacking the seat of government in a country that has long styled itself as both an example and an advocate of democracy. What did the newspapers around the world have to say about it? Here are a few front pages that we particularly liked.
---
The Kingston-based Jamaican Observer came out swinging, declaring it "ANARCHY!" Australia's Daily Telegraph quipped it was a "Capitol Offence", while the Brazilian daily O Estado de São Paulo described an "Attack on Democracy."
The Arabic-language broadsheet Al-Sharq al-Awsat, meanwhile, declared America's image "shaken" by an "invasion of the Congress", and Croatia's Večernji List went all the way, announcing: "Trump supporters attempt coup."
Leave it to the German tabloid Hamburger Morgenpost, of course, to slap "SHAME!" over a picture of "Q Shaman", a prominent pro-Trump Qanon conspiracy theorist who showed up at the Capitol in his usual buffalo-horned headdress.
Common to all of these headlines, and others around the world, was a sense of urgent disbelief — perhaps tinged for some with a sense of schadenfreude — that these scenes of overt political violence were now happening in Washington.
In the coming days, we'll take a deeper look at the global implications for US foreign policy, as well as democracy and rule of law around the world. How was it covered where you live? Let us know.
(Big shout to
Newseum.org
, by the way, where we found several of these international front pages. Their Today's Front Pages feature is always worth a peek.)