Biden: We must 'finish the job' of repairing US economy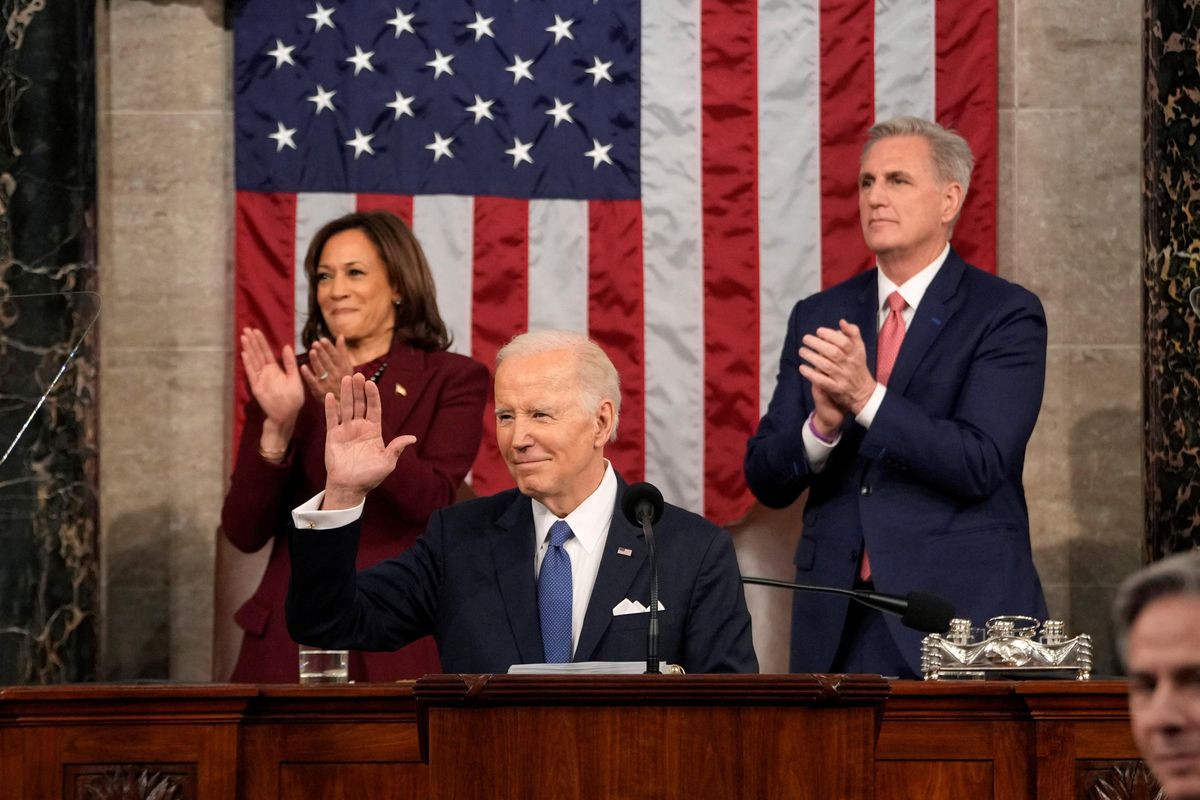 Jacquelyn Martin/Pvia REUTERS
President Joe Biden gave his second State of the Union address Tuesday night to a packed – and maskless – Congress. Seated behind him were VP Kamala Harris and newly tapped Republican House Speaker Kevin McCarthy.
Much of the speech was dedicated to touting the administration's legislative achievements over the past two years. That includes the CHIPS Act, aimed at boosting domestic chip manufacturing, and the wide-ranging bipartisan Inflation Reduction Act, which, contrary to the bill's name, focused on addressing climate change and lowering drug prices. The president celebrated over 300 bipartisan bills passed under his watch.
---
Biden pitched voters on the resilience of the US economy, highlighting the five-decade-low unemployment rate and strong job growth. But the president also urged Congress to "finish the job" in several areas by lowering drug costs, making Affordable Care Act premium savings permanent, and passing his proposal for a billionaire minimum tax.
Republican lawmakers, meanwhile, heckled Biden as he called on them to raise the debt ceiling without preconditions to avoid a government default on its debt. Indeed, McCarthy shushing members of his own caucus as they shouted at the president over his take on the current debt ceiling crisis was yet another reminder that the Republicans may control the lower chamber, but they are far from united.
Foreign governments, meanwhile, were likely paying close attention when Biden reiterated his commitment to Ukraine for "as long as it takes," as well as to the "Buy American Act," which has been a cause of friction with several friends, including Canada and Mexico.
The overarching theme of the speech was about economic progress, with Biden warning that he won't let the Republicans "take the economy hostage." Only time will tell if the president's message resonated with voters, including Dems, who have soured on their man in the White House in recent months.