Hard Numbers: Dems done with Joe, Nigerian lawmaker gets kidney beaned, Hong Kong trial begins, child marriage crackdown in India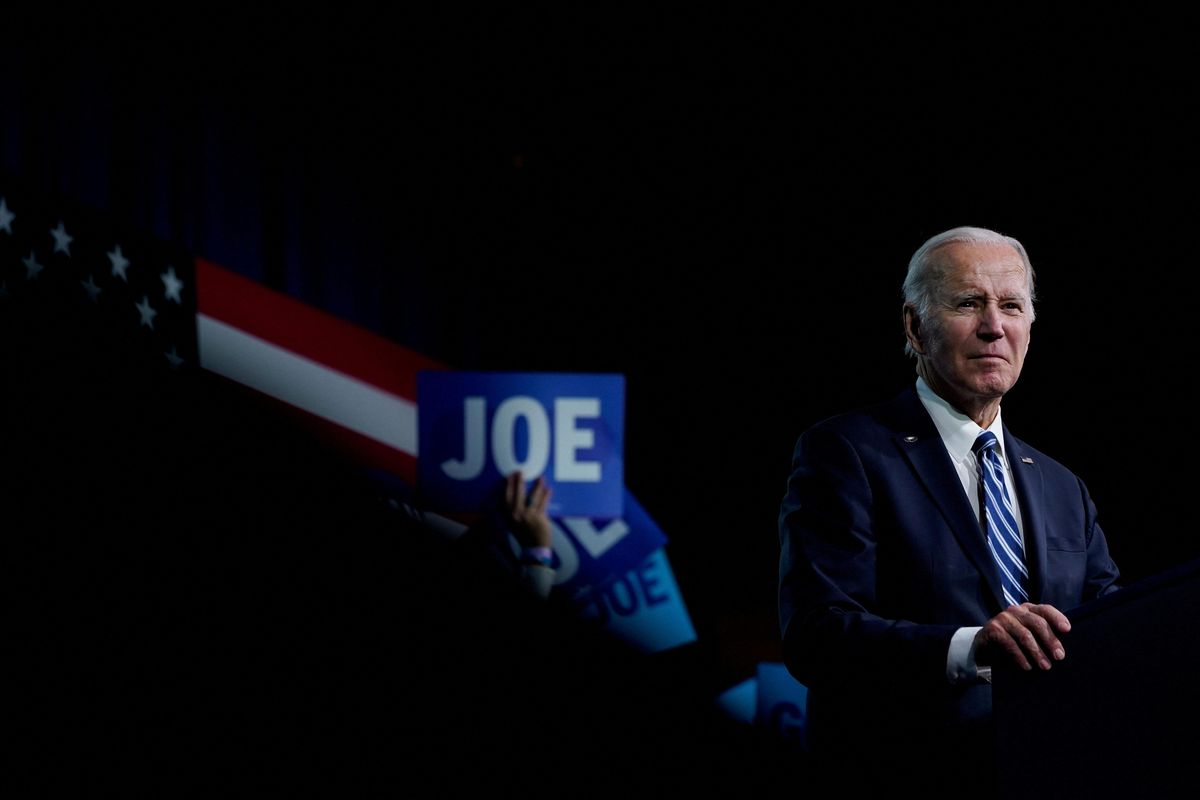 REUTERS/Elizabeth Frantz
37: Hey Joe, where you goin' with that "run" in your hand? Only 37% of registered Democrats think President Joe Biden should seek reelection in 2024, according to a new AP-NORC poll. That's down from 52% last fall. Biden's numbers are particularly bad among younger voters — less than a quarter of Dems between 18-44 want more Joe.
---
7,000: A prominent Nigerian politician and his family are facing criminal charges in the UK over an alleged plot to bring a Lagos street trader to London and pay him 7,000 British pounds for his kidney. The kidney in question was destined for the lawmaker's daughter, who needs a transplant. Donating organs in the UK isn't illegal, but offering rewards for them is.
47: A Hong Kong court has begun the trial of 47 people — including prominent democracy activists Joshua Wong and Benny Tai — charged with "subversion." Their crime? Holding an unofficial primary ballot in July 2020 to select candidates for Hong Kong's legislative elections. Under the draconian Chinese national security law imposed that summer, this amounted to a "vicious plot" to overthrow the Beijing-backed government.
2,400: Police in India's Assam state have arrested at least 2,400 people in a controversial crackdown on child marriage. Indian law prohibits marriage before the age of 18, but the government says more than a fifth of Indian girls marry before that, especially in some Muslim communities where religious law permits marriage after reaching puberty.