Bolivia: The Morales of the story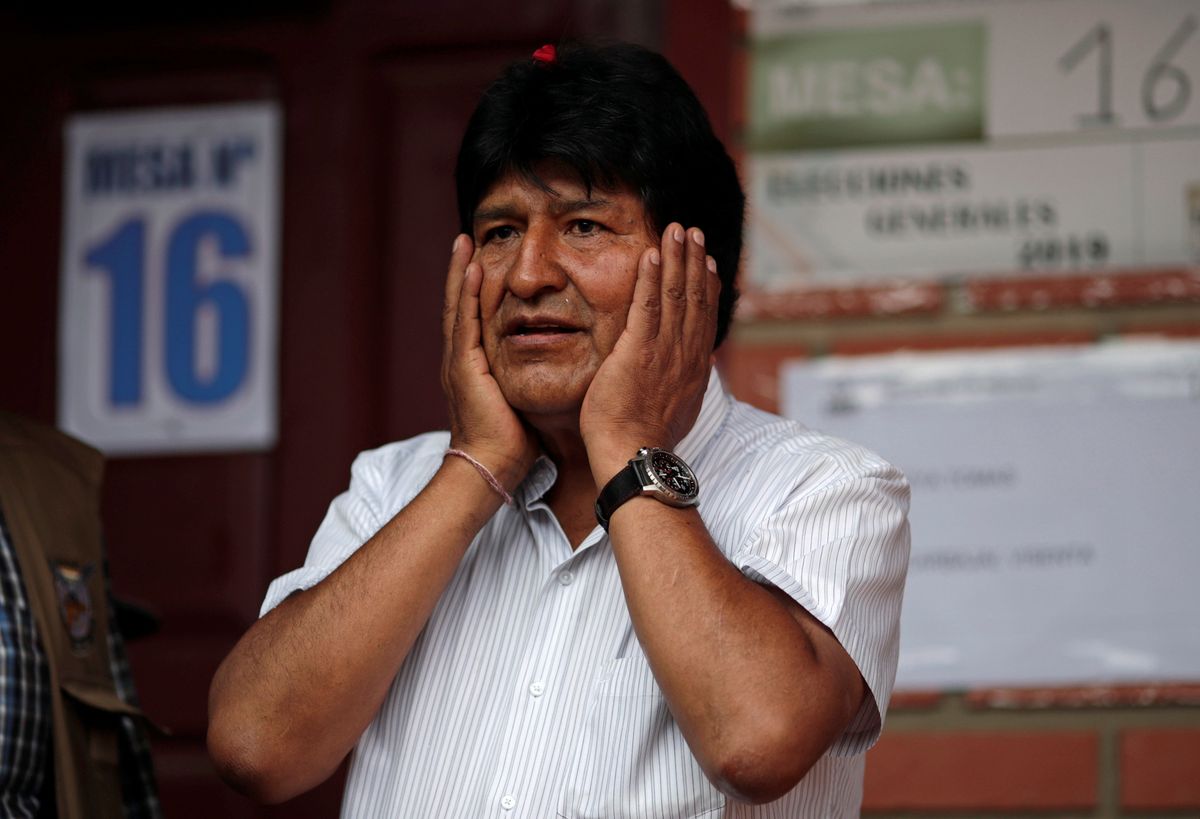 Latin America's longest-serving head of state is now out. Bolivia's fiery leftwing President Evo Morales resigned on Sunday, after weeks of increasingly violent protests over his apparent bid to rig last month's presidential elections.
Although he agreed under international pressure to hold a fresh ballot, he and his vice president were ousted by the military after a number of local police units sided with demonstrators.
His supporters say this is an illegal coup that undermines democracy. His opponents say Morales' attempt to rig the election was the real assault on democracy and that the army has merely stepped in to restore order so that elections can be held.
---
How did we get here? Morales, who rose to prominence as the leader of the country's powerful coca growers union, was first elected in 2005 in what was, at the time, an extraordinary political turning point. For the first time, Bolivians had elected a leader who comes from one of the indigenous tribes that make up a majority of the country's population, people who had long suffered under an elite of European ancestry.
During his first two terms in power, Morales, a close ally of Venezuela's "21st century socialist" Hugo Chavez, nationalized the country's lucrative natural gas reserves and profited from a commodities boom to transform the country. The economy grew, poverty fell, literacy rose, and millions of indigenous Bolivians felt for the first time that they were truly represented in government.
But he also began to show an authoritarian streak, by extending state control over the media and the courts, and egregiously skirting the term limits that a majority of Bolivians had favored keeping in a 2016 referendum: he got a loyalist court to rule that term limits violated his "human rights." That led to the election last month in which Morales was locked in a tight race with an opposition challenger until the electoral authorities suddenly went dark for 24 hours…and then came back online with a double-digit Morales victory.
Now there is a vacuum. Morales and his deputies are out, and a leading opposition lawmaker is in line to serve as interim president until new elections are called. But it will be hard to broker a process for oversight of the vote: the opposition is fragmented and Morales' MAS party, which still controls Congress and has strong support around the country. Morales may even seek to run in the election himself.
The arc: There's a temptation, in a time of increasing political polarization, to look at politics always as a matter of good guys vs bad guys. Evo Morales has been both: his ascent to power marked a big leap forward for Bolivian society, but his eagerness to subvert the country's fragile democratic institutions now leaves his country in political limbo.