Podcast: As Japan reels: examining Shinzo Abe's legacy & Japan's future with his friend and adviser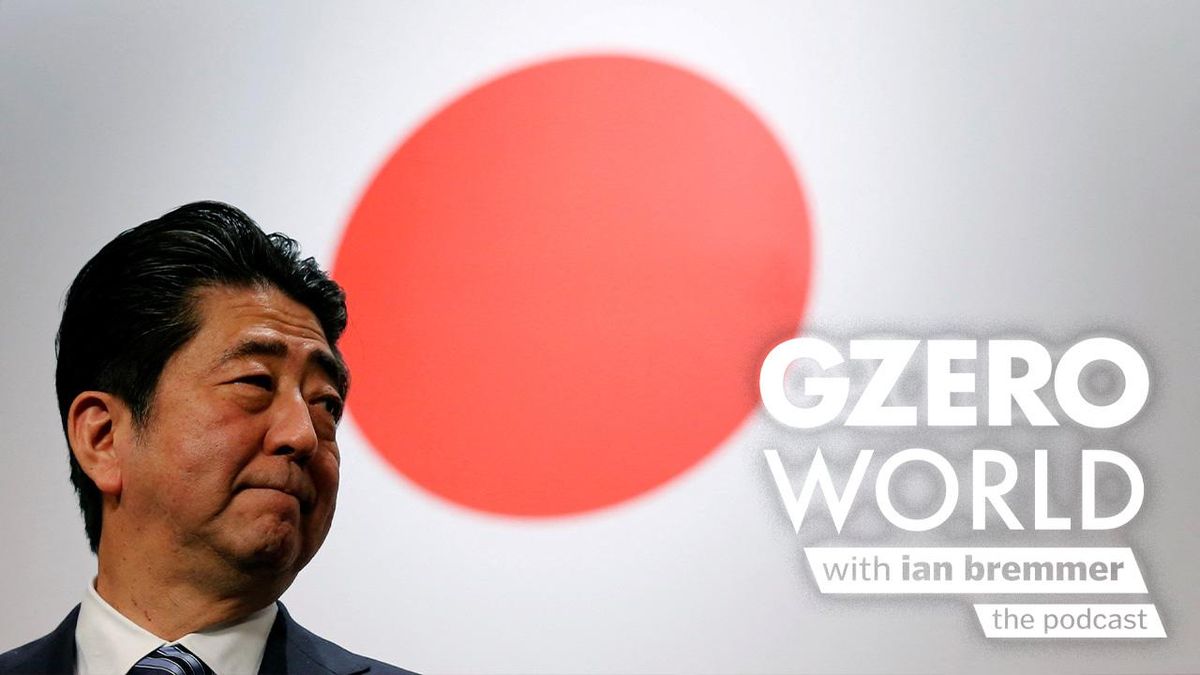 Listen: Japan is reeling from the shocking assassination of Shinzo Abe, Japan's former and longest-serving prime minister. On the GZERO World podcast, Ian Bremmer speaks to longtime Abe adviser Tomohiko Taniguchi, who discusses the impact of Abe's legacy on the country and the broader region. Will Abe's unfulfilled dream of amending Japan's postwar pacifist constitution now be realized?
---
On a personal level, Taniguchi also shares how he felt when he found out his close friend had died, and how Abe's untimely death might ultimately change Japan. He also weighs in on whether current PM Fumio Kishida can pick up where his old boss left off.
Subscribe to the GZERO World Podcast on Apple Podcasts, Spotify, Stitcher, or your preferred podcast platform, to receive new episodes as soon as they're published.